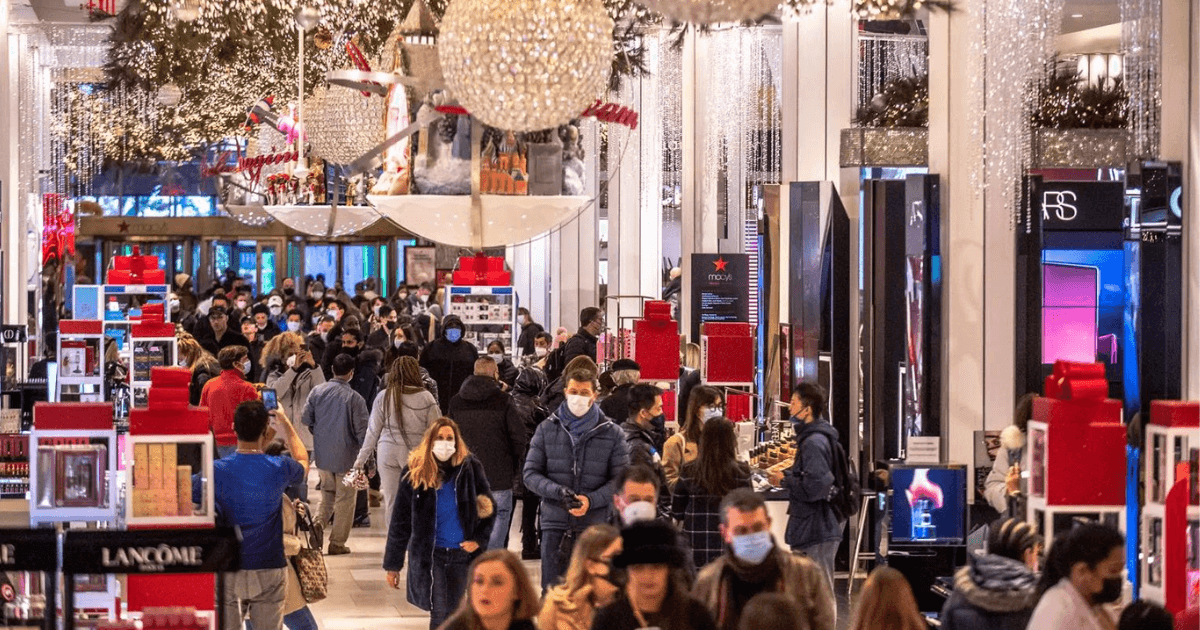 Retailers Go Big for Black Friday Sales
Last year's product shortages have given way to retailers saddled with excess inventory. And as consumers around the world prepare for various Black Friday and Cyber Monday sales, significant discounts are expected as retailers wage a promotional battle in the face of what has been a slowdown in retail sales.
Target, which is offering 50% off prices across toys and games, electronics, and kitchen appliances, is staging a week-long Black Friday sale. These promotions come as a stable business in August and September gave way to a slowdown in sales in October and November, Target executives said. Other retailers reported a similar trend.
"The visibility for the fourth quarter has been as difficult as any period I can remember," said Peter Boneparth, chairman of the board of directors at Kohl's. The retail environment has become more unpredictable, he said, due in part to a later start in holiday shopping than in 2021 when inventory shortages were top of mind with consumers.
As a result, "we are planning our inventory commitments conservatively," Boneparth said.
Macy's isn't planning to pack away any inventory in preparation for the spring sales season, the reverse of what occurred a year ago, CEO Jeff Gennette said. And Walmart had "just under" $1 billion in excess inventory at the end of third quarter, down about 33% from the previous quarter, CEO Doug McMillon said. And around 70% of that is tied to higher costs rather than units.
"I think the biggest headwind remains around inflation because that's really affecting the capacity for consumers to spend on discretionary categories," Gennette said. "What is the rate of demand and how much will demand slow in a rising interest environment?"
Among the discretionary categories that have slowed is toys, which is typically a holiday staple and a key category for licensing, industry executives said. And while Target stocked up with items like a 120-product assortment of licensed FAO Schwarz toys and exclusive Black Panther: Wakanda Forever items being sold through its Disney in-store format at 200 locations, there was a "meaningful deceleration" in toys in October, said Christina Hennington, EVP and chief growth officer at Target.
Indeed, sales in general merchandise categories, which includes toys, declined 14% in the first week of this month, according to The NPD Group.
"We are navigating it on a week-to-week and month-to-month basis as things change," Walmart's McMillon said. "We have seen some downward movement in general merchandise and I think that will continue to next year to some degree."
This uncertainty is reflected by recent sales forecasts. Target is forecasting a low-single digit sales decline in the fourth quarter, while Walmart projected a 3% increase (5.5% for the fiscal year) and Kohl's didn't provide sales guidance.
And while there may be concerns around excess inventory, issues connected to shipping have improved significantly. Target, for example, had about 90% of its holiday orders, up from 50% a year earlier, said John Mulligan, EVP and COO at Target.
This is significant as about 80% of consumers surveyed by Deloitte plan to shop at some point during the Black Friday and Cyber Monday sales, up from 71% a year ago, said Ron Sides, an insights leader at Deloitte.
And those surveyed also expect to spend $500 per person during the Black Friday sales, with about 50% of their holiday budgets dedicated to the events. That per person spending is up from last year, when 43% of consumer budgets targeted Black Friday sales, Sides said.
"The increase is because consumers are looking for bargains and then there is the impact of inflation," Sides said. "Total spending for the holiday period is going to be flat and consumers want to make their dollars go further, so they are looking for bargains."