Retailers Increase Prices, Shift Production to Offset China Tariffs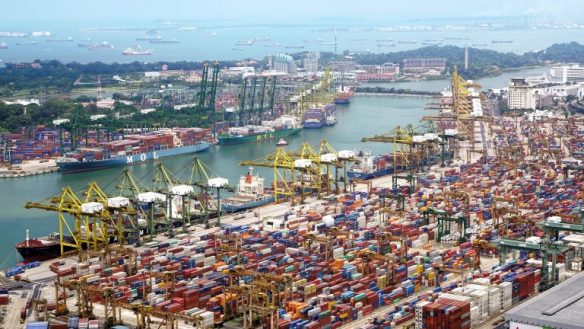 Retailers are deploying a range of tactics to offset tariffs on goods imported from China, with Target requiring suppliers to pick up the cost, while Five Below implements select price increases.
Target Chief Merchandising Officer Mark Tritton, in a memo dated Aug. 27, told vendors the chain wouldn't accept new tariff-related cost increases for goods imported from China and expected suppliers to make "appropriate contingency plans" to avoid the retailer having to increase prices, Oregon Public Broadcasting reported. A Target spokeswoman confirmed the memo, but declined further comment.
Five Below has already implemented price increases, while Build-A-Bear Workshop, Dollar General and Dollar Tree are shifting some production away from China.
The moves come amid President Trump's ongoing battle with China over tariffs. The latest round took effect Sunday on $112 billion worth of goods imported from China, including flat panel TVs, power tools, cotton sweaters and bed linens and many types of footwear. President Trump has targeting $300 billion in annual goods imports for 15% tariffs in two parts, Sept. 1 and Dec. 15.  China has responded by announcing additional tariffs on $75 billion of U.S. exports.
Five Below executives, in releasing Q2 earnings last week, said they were testing increasing prices 10% on some $5 items in two markets and 42 stores and would fully implement them across its 791 other locations by Q4. Five Below, which gets a large majority of its products from China, earlier this year also imposed single-digit price increases on $1-$4 items, CEO Joel Anderson said. The price increases, coupled with the company's recent tests of sales of $5-$10 products, will allow Five Below to "fully mitigate" the effects of tariffs this year, Chief Financial Officer Kenneth Bull said.
The price increases have had little impact on Five Below's sales so far and have largely been implemented on blocks of products rather than single items scattered throughout a store, Anderson said.
"We have done a lot of customer intercepts and the majority of customers do not connect price changes specifically with tariffs," Anderson said. "We are making sure we are being very transparent with the customer and we really haven't seen any pullback from them."
Most retailers also are seeking to shift some products to suppliers with plants outside China.
Build-A-Bear Workshop, which gets more than 90% of its products from China, expects to cut that to less than 70% over the next 12-18 months, Chief Financial Officer Voin Todorovic said. And tariffs will have "minimal impact" of the chain's business this year with some inventory having been imported in advance of them, Todorovic said. However, Build-a-Bear is weighing potential price increases in 2020 if tariffs are imposed in December, says Jefferies Senior Research Analyst Stephanie Wissink.
For its part, Dollar General expects to reduce the amount of products it imports from China by 7% by year-end, while further expanding its suppliers already in place in Mexico, Cambodia, India and Vietnam, CEO Todd Vasos said.
And Dollar Tree, which operates 15,111 stores under its own and Family Dollar banners, has "successfully offset the most adverse effects" of the first three rounds of tariffs through "price concessions, cancelled orders, modifying specifications and diversifying vendors," CEO Gary Philbin said. And while Dollar Tree is testing a Dollar Tree Plus brand in 100 stores with $3, $4 and $5 prices, it is not raising prices "on the current assortment of items that sell for $1," Philbin said.
Contacts:
Build-A-Bear Workshop, Voin Todorovic, CFO, 314-423-8000 5221, vtodorovic@buildabear.com
Dollar General, John Garratt, CFO, 615-855-4000
Dollar Tree, Kenneth Wampler, CFO, 757-321-5000
Five Below, Kenneth Bull, CFO, 215-546-7909
Target, Mark Tritton, Chief Merchandising Officer, 612-304-6073