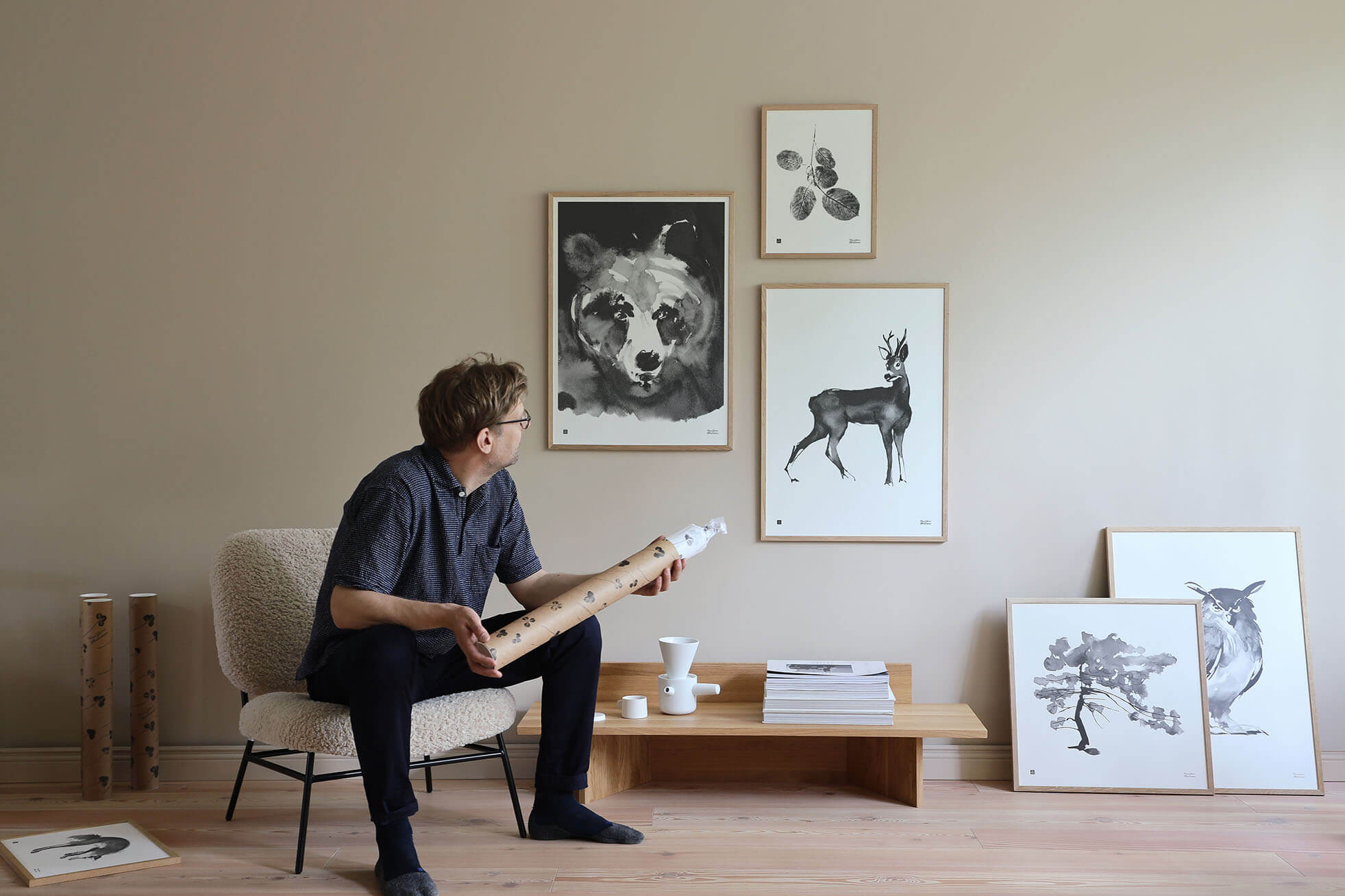 Rights & Brands welcomes Finnish artist Teemu Järvi
Teemu Järvi, an artist and designer of many talents, is the newest addition to  Rights & Brands. The artist specializes in wilderness themes and his art and projects include a wide range of printmaking, book and magazine illustrations as well as product designs and concepts. Rights & Brands will represent Teemu Järvi for merchandising and publishing rights.
The works of Teemu Järvi derive from the artist's lifelong love of nature. A ceaseless explorer of Finnish woods and lakes, Järvi is familiar with the wildlife through first-hand experience. He works with traditional tools such as the reed pen, creating works of art that transport us from our hectic urban existence to the soothing calm of primeval wilderness.
Teemu Järvi's craftsmanship is intimate. Like an old-fashioned hunter-gatherer, he too has a deep connection with the tools and models he uses.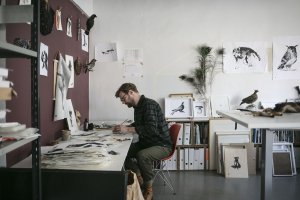 Photo: Katja Lösönen
Drawing with a reed pen and ink is a very traditional method, and it is difficult to control. When you draw with reed pen and ink you never know exactly what you will get, there is an element of surprise. The end result looks organic, like nature itself." Teemu Järvi explains. "I love the spontaneity and unpredictability of Chinese ink drawing. I want to capture a sense of movement, light and shade of wilderness."
Järvi describes that the starting point for everything is a feeling, and capturing the soul of the animal, bird or plant in the illustration. The result is beautiful black and white illustrations that captures the soul of Northern wilderness.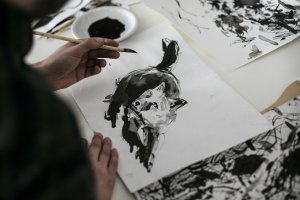 Photo: Katja Lösönen
Järvi is also the owner of Teemu Järvi Illustrations, a design company offering nature-themed art prints, posters and calendars since 2012. The company currently has over 100 resellers in Europe, North America and Japan. 
Rights & Brands will represent Teemu Järvi for merchandising and publishing rights worldwide.