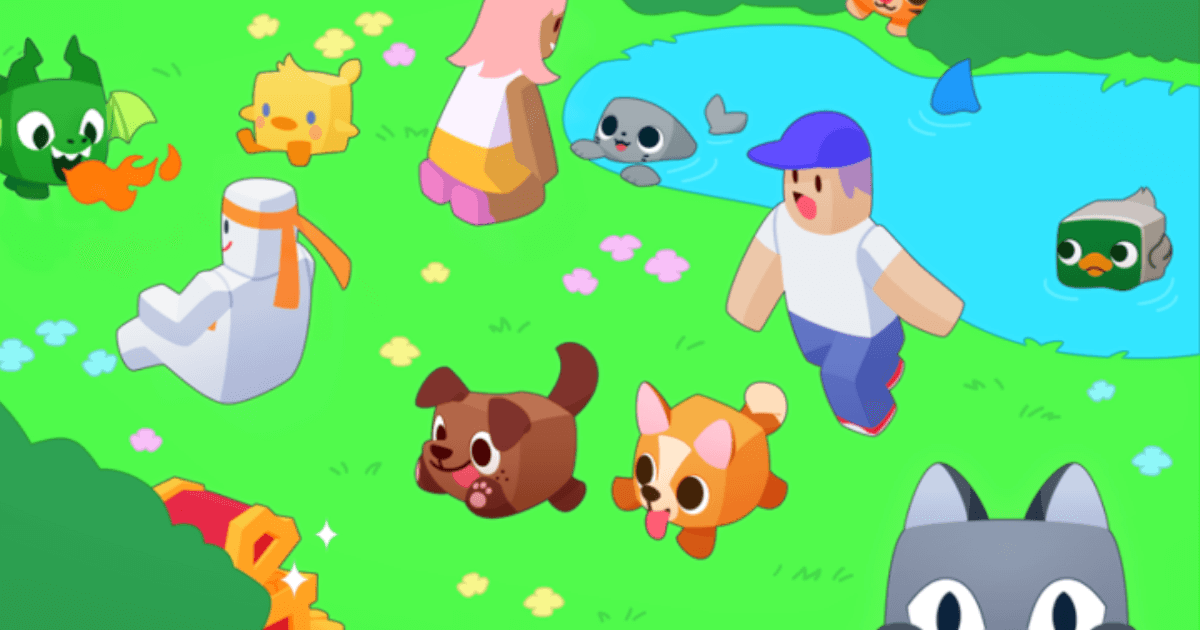 Roblox Games in Play for Licensing
As the number of games and virtual worlds on Roblox expands, the opportunities for licensing also grow.
A year ago, toymaker PhatMojo inked a licensing deal for developer MiniToon's Roblox game Piggy. Since then, the company has also signed deals with Big Game Simulator's Pet Simulator! and Onett's Bee Swarm Simulator offerings. And PhatMojo will soon be joined by Striker Entertainment, which recently struck an agreement with two of Roblox's larger developers and plans to license them for consumer products as well as entertainment content, said Russell Binder, founding partner at Striker.
It's all part of a growing trend in which Roblox's small, sometimes one-person game developers build a series of titles that are increasingly lending themselves to licensing. At the same time, major retailers are carrying the products online and in-store. Target is merchandising Piggy collectibles alongside those based on Five Nights at Freddy's and Minecraft, while WowWee's products inspired by the Roblox game Twilight Daycare will be carried in the doll department at several retailers. MiniToon and Big Game field merchandise, but new licensing deals expand the range of products.
Yet as more of these Roblox games spark licensing efforts, there's also been an influx of venture capital, potentially signaling the arrival of development studios similar in size and scope to the video game industry. Developer Gamefam, which has 6.5 million daily active users, recently raised $25 million to fund the development of its titles, including Twilight Daycare.
As the developers grow, however, licensing executives said they could risk affecting the authenticity of Roblox, which has 45 million daily active users (up from 19.1 million in 2019). And authenticity is one of the very qualities that make a growing number of the platform's 9.5 million developers candidates for licensing.
"It is similar in some ways to YouTube in that certain channels and content are unrefined compared to studio work, and the end-user seems to react strongly to the authenticity more than the refinement of the message," said Bill Graham, president of PhatMojo. "There is still an organic quality to what has worked well on the platform that isn't, to date, aligned with traditional game development."
And what could be more authentic than the players themselves helping in the development of a title? For example, WowWee initially marketed its My Squishy Little Dumplings brand as a toy within GameFam's Twilight Daycare. The brand gained 42 million impressions within a week of being launched inside the game in August 2020, and spurred development of the dolls and the licensing agreement with Gamefam, said Sydney Wiseman, VP of brand development and creative strategy at WowWee, which will be sharing booth space with Striker at Licensing Expo. WowWee's Twilight Daycare line will launch in July with blind boxes priced at $12.99, including a costumed doll and toy.
Licensing efforts will also evolve as Roblox players get older. The number of 17- to 24-year-old Roblox players rose by 51% in January and now accounts for about 20% of total players, Roblox CFO Mike Guthrie said. In contrast, those under 16 years old are 67% of the platform's audience.
And these growing efforts will have a significant foundation to build on, as Roblox is a platform with experience in licensing. Jazwares launched a line of Roblox action figures in 2017 and has served as a licensing agent for the platform, although many licensees now deal directly with the developers.
"Roblox has been a major pivot because people have been looking at gaming through one specific lens as part of entertainment," Graham said. "But from an end-user standpoint, it is quality time spent with a thing that they love—in this case, a game of which they are a fan."