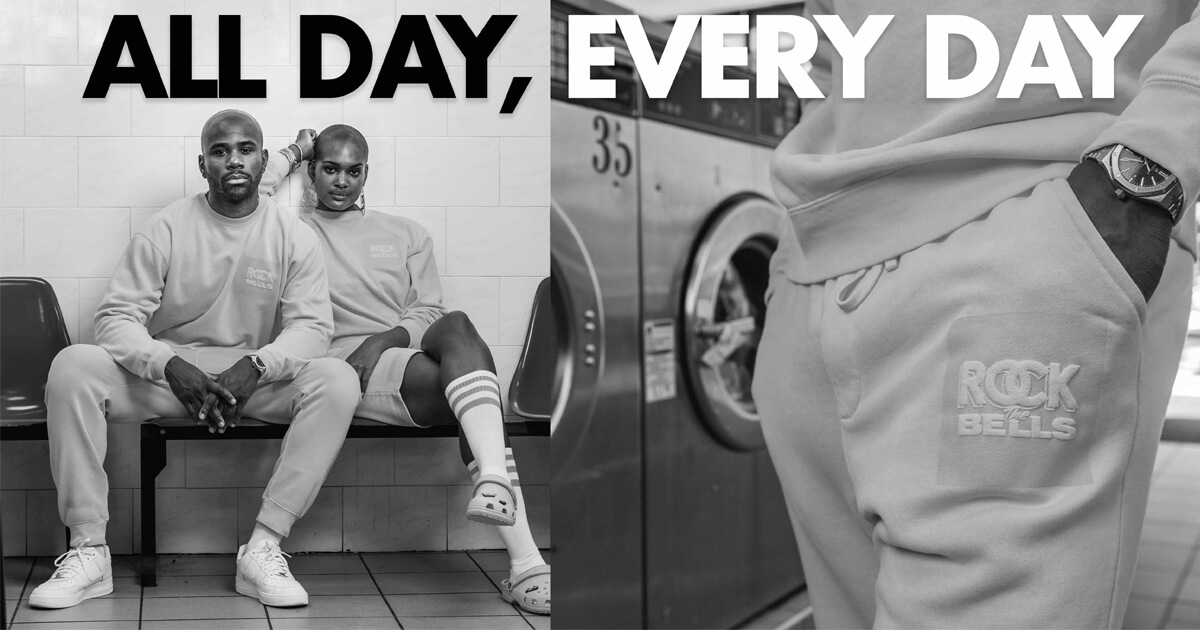 Rock the Bells Ramps up Commerce Division with New Essentials Line
Rock the Bells (RTB), the global lifestyle brand dedicated to classic Hip-Hop created by LL COOL J, is launching the brand's first and most expansive cross-category consumer product and apparel line, Hip-Hop is Essential, which aims to launch the company further into the fashion space. Timed to this moment, we'd love to connect you with Rich Morris, VP of Commerce and/or Jenn Nuccio, Head of Global Brand Licensing at Rock the Bells to discuss the new line and RTB's plans to expand even further into the fashion and apparel industry.
With this streetwear line, RTB is bringing Hip-Hop and fashion together, and showing up as an authentic voice within the space, as RTB is a Black-owned and operated brand with many of the biggest names in Hip-Hop as key stakeholders. The launch of the product line will serve as a kickoff to their reimagined commerce division which aims to insert Hip-Hop culture into the mainstream. Recently RTB has built out this division with new hires from some of the most powerful brands in entertainment and fashion, most notably this includes:
Jenn Nuccio, Head of Global Brand Licensing, will focus on strategically growing the new arm of the RTB commerce division to deliver Hip-Hop to fans of the culture in a more expansive way.
Josephine Palermo, Head of Product Development, Merchandising and Production, formerly of Yeezy and Tommy Hilfiger, will oversee the product design, merchandising and drop executions at RTB.
Gerald Yarborough, Creative Director, will translate the RTB brand into licensed consumer products.
With the commerce and licensing business taking significant form at RTB, Rich and Jenn can discuss Rock the Bells' revamped approach to fashion and retail, what the Hip-Hop is Essential launch means for its licensing and commerce business, and how they aim to deliver the culture of Hip-Hop through fashion and cross-category products.