Scott Brothers Global Readying Property Brothers Brand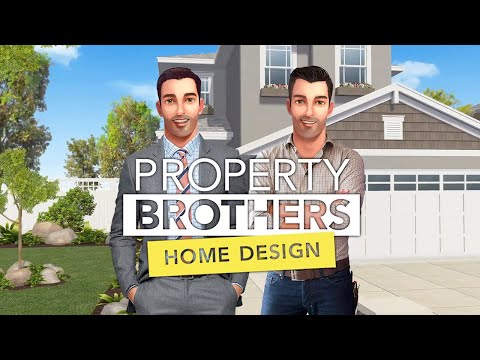 Scott Brothers Global is readying a licensing program for the Property Brothers label after acquiring rights to the home-renovation series from producer Cineflix Media.
The company, owned by Drew and Jonathan Scott — the twins and hosts of Discovery's HGTV's Property Brothers — will be "strategic" in seeking deals for the brand across toys and other products, while primarily focusing on the Scott Living brand, says VP Laura Aldrich.
That brand, already licensed for products ranging from furniture and bedding to tabletop and fireplaces, "is our priority right now," says Aldrich. Scott Brothers-licensed products generated about $500 million in retail sales across 2017 and 2018, says Aldrich.
Cineflix developed the "Property Brothers" series and sold it to Canada's W network in 2011 and a year later to Scripps Network's HGTV in the U.S., while retaining licensing rights. As part of sale agreement, Cineflix keeps international distribution rights to the brothers' current and future series including the new "Property Brothers: Forever Home," which launched May 29 on HGTV.
Among the first agreements under Scott Brothers' ownership is a deal with Storm8, which developed the "Property Brothers Home Design" mobile title that is being tested in Australia and will be available globally later this year, says Aldrich.
Meanwhile, a Scott Living store-within-a-store format will launch at Kohl's stores on Oct. 10, featuring products from about a dozen licenses. The section will be in Kohl's' home department in the stores. And Kohl's ecommerce sales of Scott Living products will start in September. Scott Brothers signed a three-year agreement with Kohl's last September.
Some product designs will be exclusive to Kohl's. But non-exclusive items will be available through other retailers including Lowe's, Wayfair and Amazon.
Scott Brothers also will seek to continue to expand the Scott Living brand into pet products and has developed a Builder Brothers brand for preschool products, the first of which is the Builder Brothers: Big Plans book from licensee HarperCollins that starts sales on Sept. 10.
Contact:
Scott Brothers Global, Laura Aldrich, EVP Licensing, 702-925-8700, laura.a@scottbrothersglobal.com