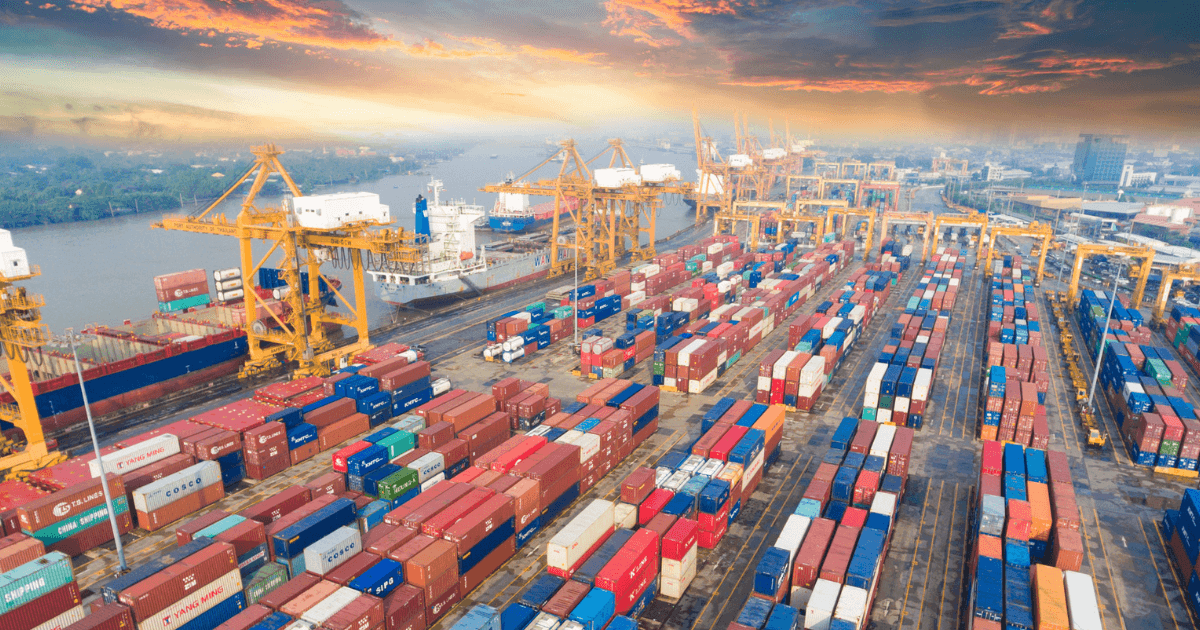 Shipping Delays Lead to New Production in LATAM
Amid sharp increases in logistics costs and continued shipping delays, many companies—largely in the apparel business—are moving supply closer to target markets.
It's a trend that began well in advance of the pandemic—collegiate apparel licensee L2 Brands opened a screen-printing plant in El Salvador in 2009—but one that was accelerated as delays in shipping from China to West Coast ports stretched from weeks to months. As a result, L2 Brands is increasing its capacity for screen printing at its plant in El Salvador while reserving its Hanover, PA factory for digital printing, CEO Peter Waldron said.
And while there are signs that congestion at major U.S. ports is easing, many apparel companies are moving quickly to add production in Latin America to reduce their dependence on factories in Asia. The Gap plans to invest heavily in Latin American production, and Concept One is building a new factory in Mexico to produce headwear to supplement production in Bangladesh, where shipping delays have been running eight weeks, said Concept One CEO Sam Hafif.
"We are having problems with shipping from Asia," Hafif said. "Retailers are asking us for quicker delivery and a solution."
Indeed, LATAM exports of apparel are expected to increase 10% this year as U.S. brands boost orders south of the border to help ease supply chain woes. That growth could be tempered, however, by a shortage of raw materials (like yarn thread) that's needed to produce the apparel, said Raul Garcia, who heads the Fashion Outlet World Trade Center in Mexico.
In Mexico, apparel sales—including knitwear, T-shirts, polo shirts, lingerie, underwear, and socks—are expected to hit $7 billion this year, Garcia said. That would be on top of a 6-8% increase in 2021. Among the dominant manufacturers in Mexico are Delta Apparel, which both licenses out its Salt Life brand and produces apparel under it, and Toray Industries. Guatemala is expected to see a 10% increase in exports to $2 billion, said Juan Sánchez, owner of apparel firm Texsun.
This increase in nearshoring also comes as suppliers and retailers struggle with excess inventory and "expect delays to continue and costs to remain high" through year-end, Capri Holdings CEO John Idol told investors in releasing earnings on Tuesday.
While Capri's inventory—which includes the Jimmy Choo, Michael Kors, Supreme, and Versace brands—increased to $1.26 billion in the second quarter from $760 million a year ago, it will "sequentially decline" through the end of the year to be below 2021 levels, Idol said. Because of the shipping delays, Capri planned for higher inventory and, as a result, it moved up its apparel design schedule by 90 days and held inventory for six months instead of the more typical 90 days. The company expects to have supply chain issues resolved by October.
While many apparel suppliers are considering expanding production in LATAM, many other companies remain rooted in factories in China and other Asian regions. Boston America, which has tins for its licensed brands produced in China (including those sold under the Golden Girls and Bob Ross brands, with Wonder Woman set to launch in the fall), has no plans to move production, CEO Matthew Kavet said.
"China is the best place in the world to get anything made because it already has the infrastructure to produce things," Kavet said. "We've looked at other countries [including Vietnam] but for metal tins and displays, other countries aren't set up to deliver it.  We will just try to stay ahead of the challenges that China presents."