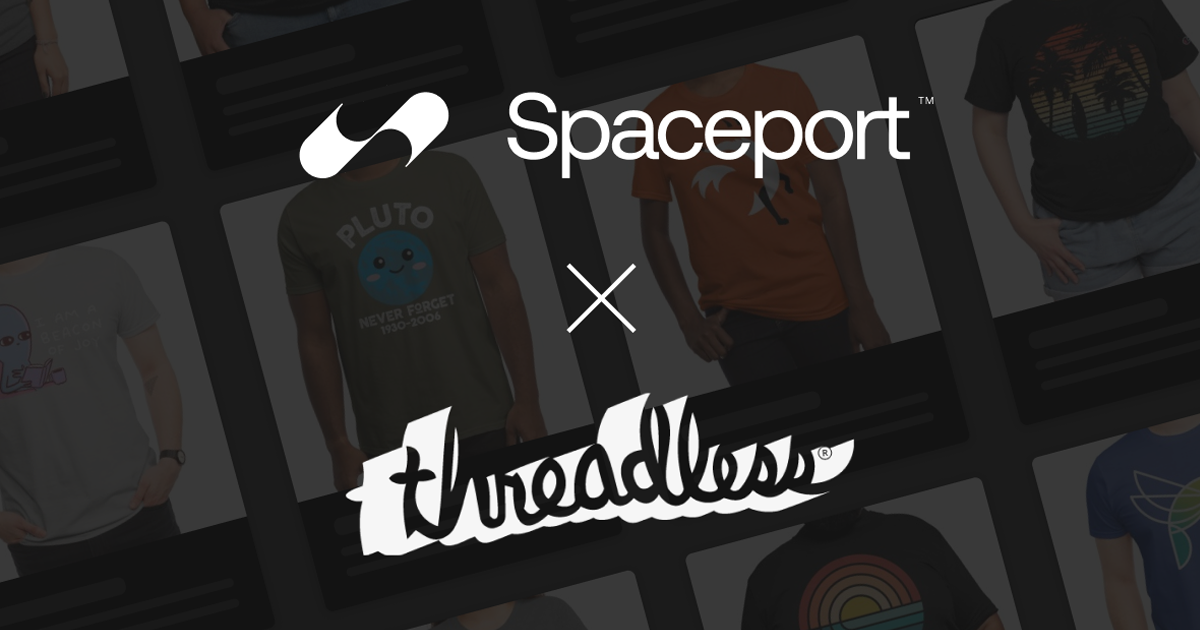 Spaceport Teams Up with Threadless to Bring Artist IP Into Digital Worlds
Spaceport is excited to announce their partnership with Threadless, the nation's largest crowd-sourced apparel and goods manufacturer, to make the creative works of thousands of artists available in digital worlds and metaverse platforms. Soon, fans can find their favorite Threadless t-shirt design available in games and digital experiences.
Through this collaboration, Spaceport will expand Threadless' network of licensees to popular digital ecosystems such as Roblox, Fortnite and Unity. Licensees include game development studios and publishers, where utilizing Spaceport will drive accretive revenue as well as exposure to the passionate and engaged audiences associated with Threadless artist communities. Spaceport's technology also presents licensees with the ability to offer new, digitally authenticated products to consumers for the first time.
"We are thrilled to join forces with Spaceport to expand our artists' reach into digital worlds. This partnership not only allows our creative community to explore new avenues for their artwork, but it also aligns with Threadless' ongoing commitment to empowering and supporting artists and their fans." — Jake Nickell, Founder and CEO of Threadless
Started in 2000 as an online t-shirt shop, Threadless now supports a community of six million users who submit hundreds of thousands of designs a year for use across hundreds of product types.  Threadless has previously collaborated on physical licensing designs with brands like Unicef, McDonalds, and Disney and will work through Spaceport to extend future brand partnerships into digital goods and virtual worlds. Their products can be found online and in partner retail locations like Target, Hot Topic, Kohls, Spencer's and Tillys.
"Our mission is to grow the pie for creators by making it easier and faster than ever to monetize their creations. As the premier hub for artists aspiring to transform their IP into high quality products, Threadless was a no-brainer partnership." — Le Zhang, Founder and CEO of Spaceport
Spaceport represents a wide variety of brands, artists and creators including recent work with innovators like Efdot, Couplet Coffee, and Frank White.