Spin Master and Simba Dickie on the board with Masha and the Bear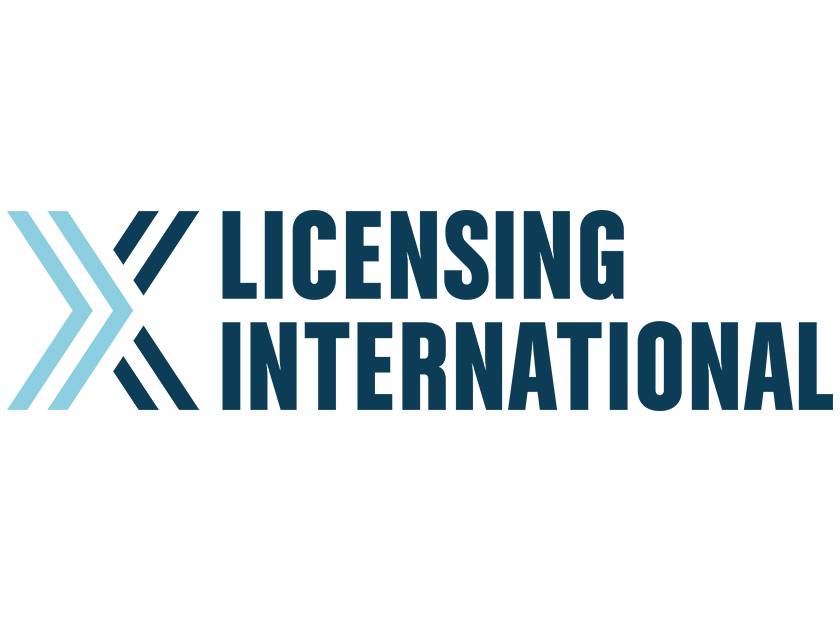 Spin Master and Simba Dickie Group
on the board with Masha and the Bear
 New Partnerships are in Line With
Successful Global Expansion Strategy and Launch into the US Market

MIAMI / MOSCOW, June 4, 2015 – Animaccord Animation Studios, producers and owners of the awardwinning brand "Masha and The Bear" have announced today that Spin Master and Simba Dickie Group joined the roster of Masha's strong international partners.
"We are very excited about supporting the synergy of Masha's worldwide popularity with such strong partners. There is lots of work ahead of us, but we are confident that we will turn this into great and very successful partnerships." said Vladimir Gorbulya, Head of Licensing and Vice President of Animaccord Corp., the USA-based company that is Animaccord's representative for the Americas.
Spin Master Ltd., a global leader in children's entertainment and one of the top five U.S. toy manufacturers will serve as the master toy licensee in U.S. and Canada for "Masha and The Bear". Adding to the company's strong roster of pre-school toys, the new license will see Spin Master release a wide range of toys.
"Masha and The Bear's standout style and humour have made it a transcultural hit and we are thrilled to bring this fan-favourite franchise into the Spin Master family," says Adam Beder, Executive Vice President of Global Licensing for Spin Master.
Simba Dickie Group, one of the Top Five companies in the toy industry is on the board with "Masha and the Bear" as master toy licensee for the Europe. Range of plush toys, soft dolls, playsets, magnetic and lift-out puzzles, building bricks and other Masha and the Bear licensed toys will be available starting with the second half of 2015.
"Masha is extremely high-quality show and property. It fits very well in our strategy and we are convinced that  together with Masha team we will additionaly build up the brand to succesfully  leverage its full power" , says Michael Sieber, CEO and Owner of Simba Dickie Group.
Having become a Kidscreen award-winner for Best Animation 2015 and one of the hottest properties in Europe, the licensing team headed by Vladimir Gorbulya continues to expand Masha's potential globally.
Partnerships with Netflix, Spin Master and Simba Dickie Group are in line with successful global expansion strategy and launch into the US Market.
A globally expanding phenomenon has already been successful for leading companies such as Danone, Egmont, Panini, Hachette, Sony Music, NBC Universal, Ferrero, LG  and others.
Masha and the Bear will exhibit at Licensing Expo in Las Vegas, June 9-11, Booth #P187.
For additional information please contact:
Daria Katiba
PR Manager
Masha and the Bear Ltd.
katiba@animaccord.com
www.mashabear.com
About Spin Master Ltd.
A multi-category children's entertainment company, Spin Master has been designing, developing, manufacturing, and marketing consumer products for children around the world since 1994 and is recognized as a global leader within the toy industry. Spin Master is best known for award winning, innovative brands including action phenomena Bakugan Battle Brawlers™, Zoomer™, Air Hogs®, and Spin Master Games™ including 2014 Game of the Year, Boom Boom Balloon ™. In 2013 Spin Master acquired the international Meccano™ brand and has re-launched the brand, introducing robotics and embracing the global Science, Technology, Engineering and Math (STEM) movement. In 2015 the company expanded its reach within children's media and entertainment, launching SpindoTV, a YouTube channel dedicated to broadcasting Spin Master Entertainment's original television and media properties, including the hit animated preschool series, PAW Patrol™. Spin Master employs over 900 people with offices in Toronto, Los Angeles, London, Paris, Hong Kong, Mexico City, Munich, and Milan. Spin Master products are available through its eCommerce website: shop.spinmaster.com
About Simba Dickie Group
The internationally successful SIMBA DICKIE GROUP was established on 1st May 1982 by Fritz Sieber and his son Michael. In 2014,with a workforce of 3,050 employees and subsadiaries in 40 countries, the group achieved a turnover of 602 million euros. Today the group encompasses the brands Simba, Dickie, BIG, Smoby, Eichhorn, Noris, Tamiya, Carson, Nicotoy, Schuco, Schipper, Zoch and Majorette. With this high level of expertise in all areas of the toy market, the SIMBA DICKIE GROUP is one of the top five in the toy industry. www.simba-dickie-group.de
About Masha and The Bear:
Released in 2009, the Masha and The Bear animated series became a hit for families around the globe due to its ability to entertain and educate both children and parents. Although its target audience is 3-9 years old this is considered a great show for co-viewing.
Masha and The Bear has become truly transcultural, with huge worldwide popularity backed up by a long list of broadcasting, DVD and other media agreements with strong International partners. One of the key principles of the brand's mission statement is a partnership with manufacturers that guarantees a high-quality finished product.
The concept of the series was created in the USA by art director Oleg Kuzovkov.
In the dubbed English version Masha was voiced by Elsie Fischer, who also sang the songs of the main character.
Every episode has a very high 3D CGI animation quality, original music and songs. The series is a rare genre – it has little dialog and the plot is shown through action. This makes it easy to understand regardless of language. Every episode is a stand-alone 7-minute plot.
Key Facts:
• 550+ million views on YouTube from only 50 uploaded episodes
• The first local brand to be picked by Ferrero and Panini to launch their products in CIS
• 8.6 rating on IMDb
• Strong presence in social media:
3.7+ million followers on Facebook
500,000+ followers on other social media platforms
• BuzzFeed mentions that kids watch Masha religiously
• 1.5+ million App uploads per year
• First series to be released on GooglePlay (Russia)
• Official partner of Doodle for Google kids contest and WWF Earth Hour event
www.mashabear.com
About Animaccord Animation Studios
Animaccord Animation Studio was founded in 2008 to produce animation projects and the digital processing of visual data. The principle directions of the studio are the preparation and production of animated projects of any level of complexity using the studio's technological foundation. The studio works in the fields of classic animation, 3D animation, computer animation, as well as Motion Capture.