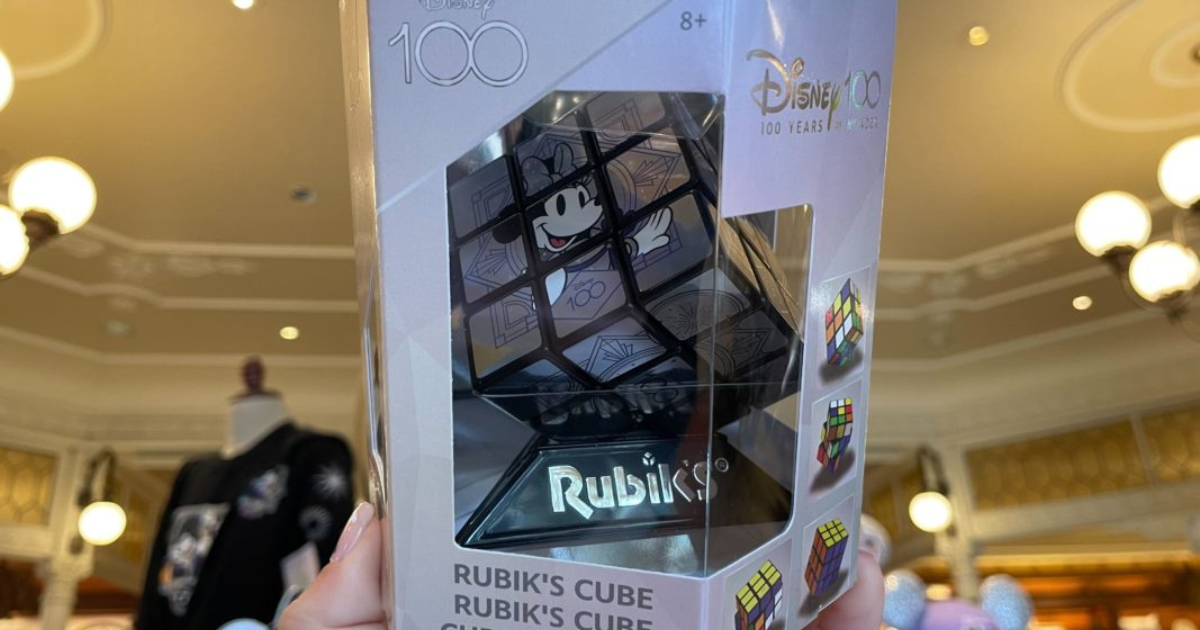 Spin Master's Trendsetting 2023 Portfolio of Fun and Games Reimagines Everyday Play
Toronto, Canada —  Spin Master Corp. unveiled their 2023 portfolio of toys, games and activities that will spark creativity and imagination in both kids and kids at heart this year.
"With imaginative experiences infused into evergreen brands, fandom-fuelled characters igniting play and classic toys reimagined through an eco-conscious lens, Spin Master's 2023 collection lives up to our legacy of innovation and being at the forefront of trends," said Chris Beardall, Spin Master's President of Toys and Chief Commercial Officer.
Breaking down six key toy trends with an assortment of twenty-one toys and games, more than half of which have a suggested retail price under $20.00, Spin Master reimagines everyday play.
Kidulting Around
Move over kiddos, your older and wiser kidulting counterparts have pulled up their seats at the kid's table. According to NPD data, this 12+ crowd is the biggest driver for growth in the industry, responsible for more than one-fourth of all toy sales annually as they embrace their fun side. Spin Master's collection of adult games and covetable collectibles are sure to excite both kids and kids at heart.
Rubik's® Coach Cube™

It's never too late to learn how to solve a Rubik's Cube® and the new Rubik's Coach Cube is here to make the journey less intimidating. Leveraging a solving methodology, gain confidence and learn each of the 8 steps by peeling off the numbered stickers as you go. August 2023; SRP $14.99; Age 8+

If You Know You Know™

Based on the viral trend that's infiltrated social media feeds comes a new adult party game. With funny questions ranging from pop culture to food plus some 'not safe for work' themes. Spring 2023; SRP $19.99; Age 18+

Dumb Ways to Die™
Stemming from a catchy song created to promote railway safety in Australia, this now established franchise is trending on social media and Spin Master will welcome game enthusiasts into Dumbville with the all-new Dumb Ways to Die Card Game, where your only goal is to stay alive. August 2023; SRP $19.99; Ages 12+
Wizarding World® Micro Magical Moments Collectibles™

The Wizarding World spans generations making the Micro Magical Moments Collectibles perfect for both new and seasoned fans. These 1.5″ scale collectibles are short and round stylized versions of favorite of some of your Wizarding World characters with 15 to collect. Fall 2023; SRP $3.99 pack; SRP $9.99 multi-pack; SRP $12.99; Age 6+
H2O'23 Inspired Play
From diving into a pool or just getting your hands wet, water adds an element of fun to this splashy trend.
Hatchimals Alive™ Hatch-Nursery Playset™

Introducing an all-new way to love your Hatchimals to life. The Hatch-Nursery Playset activates a magical multi-hatch by adding water. Pour water into the cloud and it will trickle down the rainbow and magically hatch  four new Hatchimals  in the cloud pool. Once hatched, play with the included accessories within the built- in, three-level playset. Fall 2023; SRP $34.99; Age 3+

SwimWays® Floating Figures™

Float, bob and play above water alongside favorite characters in the swimming pool, bathtub, beach or lake. Standing at 5 to 8 inches tall, Floating Figures characters are custom balanced for upright floating so Ariel, Batman, Joker, Gabby or Mercat (Gabby's Dollhouse), Chase or Marshall (PAW Patrol) always keep their head above water. Spring 2023; SRP $9.99; Age 5+

Monster Jam® Mystery Mudders™ Die Cast

Uncover mystery graphics on fan-favorite Monster Jam Trucks with the official Monster Jam 1:64 scale Mystery Mudders trucks. Dunk the Monster Jam trucks in water to wash away the 'mud' and reveal the detailed graphics. Over 100+ variations to collect. Spring 2023; SRP $5.99; Age 3+
Playsponsible™
Made from recycled materials, these toys deliver the joy of play to children and families responsibly, to preserve future generations of fun.
Rubik's® Re-Cube™

The same iconic 3×3 Rubik's Cube, but now sourced from 100% recycled ABS plastic and packaged in 100% recycled cardboard. January 2023; SRP $12.99; Age 8+

Baby GUND® Sustainably Soft Baby Doll Collection

A collection of six sustainably soft baby dolls from GUND's plush line that are sourced from 100% recycled materials. Fall 2023; SRP $20.00; Age 0+

Sustainable Etch-a-Sketch®

The classic, pencil-free creativity that comes with Etch-A-Sketch, now made with 86% recycled plastic, bringing sustainability and fun together! Create endless drawings without the need for power, or Wi-Fi! Once finished drawing, just shake to erase and start the fun again. Fall 2023; SRP $14.99; Age 3+
Iconic Characters
Featuring classic superheroes and fan-favorites, plus characters for the dog or cat person in your life, these greatest of all time personalities dominated playtime and steal the show.
Rubble & Crew™ Bark Yard Playset™

Every dog has its day, and it is Rubble's time to shine. Preschoolers will be ready to dig into the Bark Yard Playset based on the construction yard and home base for the pups in the new series Rubble & Crew. At over 2 feet tall the playset comes with 12 ounces of Kinetic Sand Build-It™, molds, interchangeable tools and a Rubble vehicle and pup, encouraging open-ended sensory play for preschoolers. August 2023; SRP $79.99; Age 3+

Batman® Gotham City Guardian Playset™

Join Batman in crime fighting missions with the Batman Gotham Guardian Playset. Standing at over 2 ½ feet tall this playset transforms into three iconic vehicles and features a Bat Computer. Equipped with lights, sounds, and an exclusive four-inch iconic Batman figure. Fall 2023; SRP $99.99; Age 3+

Wizarding World® Interactive Dobby™

Loyal and compassionate house-elf Dobby now comes to life through play. Interactive Dobby has animated eye, neck, arm and ear movements plus 40 sounds and phrases from the Harry Potter film series. Interactive Dobby even recognizes when he has his sock. Fall 2023; SRP $49.99; Age 6+

Gabby's Dollhouse® Gabby Cat Friend Ship™

Join Gabby Girl and Captain Mercat on the upper deck of the Gabby Cat Friend Ship boat- complete with color changing pool and diving board. Explore the below deck that transforms from day to night with a light up disco ball/chandelier, dance floor, and photobooth. Expand the fun with Carnival and Spa deluxe rooms (sold separately) that attach to the ship or connect to the Purrfect Dollhouse via the diving board. Fall 2023; SRP $59.99; Age 4+
 Fashion Meets Fun
Inspired by the runway or ready to walk the runway, these toys, activities and plush are where fashion and fun collide.
Cool Maker® PopStyle™ Bracelet Maker™

Design your very own bracelets in a snap with the PopStyle Bracelet Maker. You've never made bracelets like this before! No knots, clasps, or cuts. With 170 gorgeous beads to choose from, place them on the elastics and pop the top to reveal your custom bracelet design. The best part is you can make AND remake up to 10 bracelets by swapping out the beads. Fall 2023; SRP $24.99; Age 7+

Purse Pets™ Belt Bag™

Belt bags have taken over, seen trending in street fashion and across social media and now Purse Pets introduces a new way to wear the 2022 NPD top selling item in the Fashion Roleplay & Dress Up class. Packed with purse-onality, this belt bag responds to touch, has multicolor light-up cheetah spots and 30+ exciting sounds and songs. With trendy details including pebbled faux leather accents, a metal zipper, the adjustable printed Purse Pets strap that can also be worn as a crossbody bag or over the shoulder. Spring 2023; SRP $26.99; Age 5+

P.Lushes Pets™ Gem Stars™

P.Lushes Pets are designer plush toys from all around the world who love to look their best. The latest wave, Gem Stars, features 12 brilliantly bejewelled characters, one for each month of the year featuring their respective gemstones as noses – the most precious line of P.Lushes Pets. Spring 2023; SRP $12.99; Age 3+
Milestone Moments
A decade of action-packed rescue missions and 125 years of huggable softness, Spin Master is marking milestones in 2023.
PAW Patrol® 10 Year Anniversary All Paws on Deck Gift Pack™

Spin Master's PAW Patrol pups are on a roll, marking its tenth anniversary year this year. Celebrate the milestone with the All Paws on Deck Gift Pack that includes Chase, Marshall, Rocky, Rubble, Zuma, Skye, Everest, Tracker, Rex and Liberty – the largest figures gift pack yet. Each pup is wearing their signature uniform with true-to-show details. Spring 2023; SRP $29.99; Ages 3+

Tech Deck® 25th Anniversary Pack™

A global leader in the world of fingerboarding, this year marks the Tech Deck brand's 25th anniversary. With a loyal following of skilled boarding enthusiasts, this new set includes original packaging colors, eight uniquely shaped decks, an exclusive sticker sheet and silver collector Tech Deck 'dude' figure. The graphics and styles in this set pay homage to the original boards throughout Tech Deck's history. Fall 2023; SRP $24.99; Ages 6+

GUND® 125th Anniversary Benedict Bear

GUND is known worldwide for award-winning quality plush. This year, we celebrate 125 years of GUND plush toys with the commemorative Benedict Bear, an iconic, vintage-inspired teddy bear with a traditional mohair feel, pebbled faux leather paw pads and nose and eye-catching metallic gold collector's medallion presented in a premium collectors box. Fall 2023; SRP $99.99; Ages 0+

Rubik's® Disney 100th Anniversary Cube™

This limited-edition collectors Rubik's Cube celebrates Disney's 100-year legacy with a premium metallic finish and final solve faces that pay homage to iconic Disney characters including Mickey Mouse® and Simba™. August 2023; SRP $19.99; Ages 8+
About Spin Master
Spin Master Corp. (TSX:TOY) is a leading global children's entertainment company, creating exceptional play experiences through its three creative centres: Toys, Entertainment and Digital Games. With distribution in over 100 countries, Spin Master is best known for award-winning brands PAW Patrol®, Bakugan®, Kinetic Sand®, Air Hogs®, Hatchimals®, Rubik's Cube® and GUND®, and is the global toy licensee for other popular properties. Spin Master Entertainment creates and produces compelling multiplatform content, through its in-house studio and partnerships with outside creators, including the preschool franchise PAW Patrol and numerous other original shows, short-form series and feature films. The Company has an established presence in digital games, anchored by the Toca Boca® and Sago Mini® brands, offering open-ended and creative game and educational play in digital environments. Through Spin Master Ventures, the Company makes minority investments globally in emerging companies and start-ups. With over 30 offices in close to 20 countries, Spin Master employs more than 2,000 team members globally. For more information visit spinmaster.com or follow-on Instagram, Facebook and Twitter @spinmaster.
Media Contact
Tammy Smitham, VP Communications, mediarelations@spinmaster.com