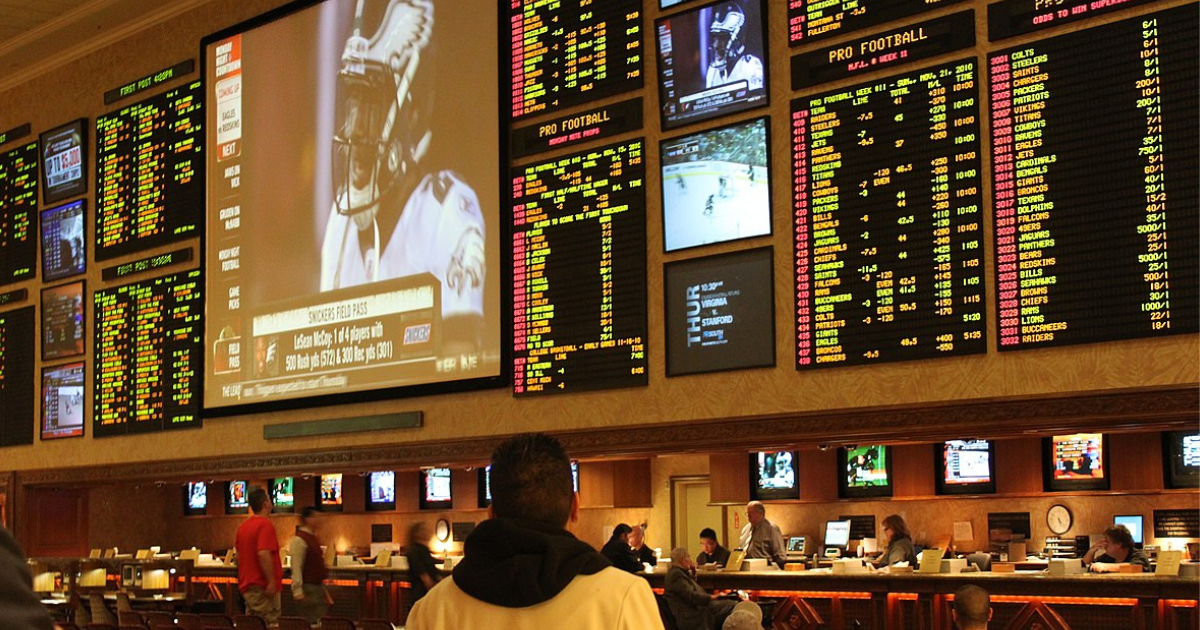 Sports Betting Wagers on Licensing
Penn Gaming recently went all in on the ESPN brand for online sports betting, which could increase the odds for brand licensing in the category.
The 10-year, $1.5-billion licensing agreement—which ends Penn's three-year run with Barstool Sports—will see Penn and ESPN create the sportsbook ESPN BET. The agreement may also signal a softening of ESPN owner Disney's barring its brands from being licensed for gambling. For example, Disney doesn't allow its brands to be licensed for slot machines, a category in which licensing has taken a firm hold.
"Disney's revenue is down, and they are looking for ways to boost it and this is an incredible financial deal for them," a licensing executive said. "Disney is happy now to take the money from a category they shunned a few years ago. With this, from a permission standpoint, other brands now might be thinking they can do it as well and that will open some new opportunities for those looking for licenses."
ESPN's licensing of its brand for sports betting has been rumored for several years, with potential licensees being Caesars Entertainment and DraftKings. And while Penn CEO Jay Snowden declined to comment on how long his company had been in discussions with Disney and ESPN, the agreement likely took several years to come together.
The turning point, apparently, was Penn's parting with Barstool Sports and its controversial founder David Portnoy. Penn is expected to post a loss up to $850 million in Q1 on its investment in Barstool. Barstool itself reported a $16.1 million loss in the first half of the year. Meanwhile, Wynn Resorts Friday said it was shutting down its sports betting app in eight states, becoming the latest company to retrench in an industry being dominated by FanDuel and DraftKings,
With ESPN, Penn has a goal of achieving a 20% share of the U.S. online sports betting market by 2027. The market is currently dominated by Draft Kings and FanDuel, which collectively have a 70% share. Barstool Sportsbook had a 2.9% share. The global sports betting market hit $81 billion last year and is expected to increase 9.5% annually through 2030 to $167 billion, according to Vantage Market Research.
"It just became obvious to both parties that there's probably, long term, only one natural owner of Barstool Sports, and that's Dave Portnoy," Snowden said. "Being part of a publicly held, highly regulated, licensed gaming company, it became clear that we were an unnatural owner."
Until last week, ESPN was involved only on the edges of sports betting. It had partnerships to integrate odds and betting-related content into some of its shows. Additionally, it has podcasts and telecasts dedicated to gambling, including "Daily Wager."
Moving forward, this brand licensing deal will allow ESPN to profit from the boom in sports gambling without taking bets and making payouts, which requires licenses in each U.S. state. So far there are 32 states that have legalized sports wagering.
There are other companies that have wagered on a licensed brand for online sports betting. Authentic Brands Group licensed its Sports Illustrated brand to 888 Holdings in 2019 for the online SI Sportsbook that launched in 2021 and is available in three U.S. states (Michigan, Virginia, and Colorado). And while the service so far has limited availability, 888 Holdings is confident it will drive "higher customer engagement and revenue," said 888 Executive Chairman Jon Mendelsohn. The SI Sportsbook generated about $12 million in revenue in 2022. 888 also fields the Mr. Green brand for online gambling in Germany and Sweden and acquired the non-U.S. business of William Hill Group's online sportsbook from Caesars Entertainment in 2022.
"What I see is a broad acceptance of gambling by the masses and now Disney is okay with gambling," another licensing executive said. The ESPN-Penn Gaming deal "is basically branding of a casino and it's just one step removed from opening a [bricks-and-mortar] ESPN Casino."