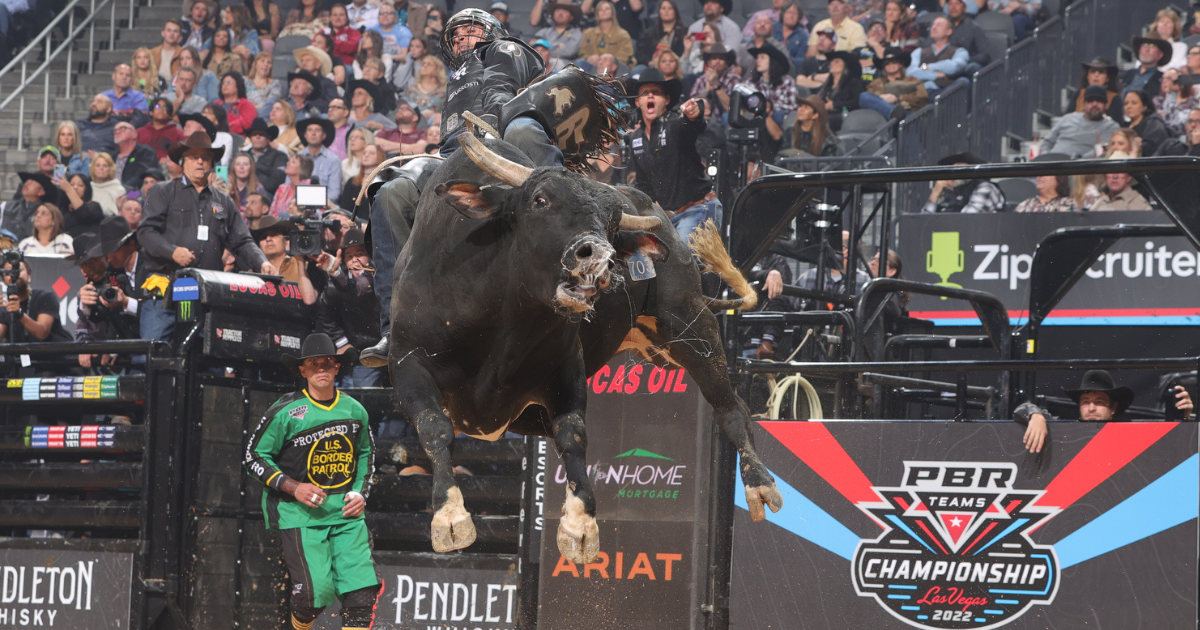 Sports Brands Score with New Series
A stream of documentaries is fueling interest in several sports, creating new fans and expanding demand for licensed products and programs.
Formula 1, tennis, golf, and bull riding have all become the focus for series on Netflix and Amazon Prime Video.
Formula 1 launched its Drive to Survive series on Netflix in 2019, but reached new heights in viewership following the release of a third season in March 2021, which documented the drivers and racing teams during the 2020 Formula 1 World Championship. A third (34%) of Netflix viewers became fans of F1 racing after watching the series, according to Nielson. In fact, about 360,000 viewers who didn't view the Formula 1 races during the 2021 season did watch in 2022 after viewing Drive to Survive, the company said. A fifth season of the series is scheduled to be released on February 24.
The success of Drive to Survive spawned a growing interest not only in the drivers and teams of F1, but also in licensed merchandise and programs. Among these is licensee Round Room Studio's immersive Formula 1 exhibit that will run March 24–July 16 in Madrid, Spain and feature a six-room experience along with educational displays.
"When we first came to talk to U.S. brands about Formula 1, they looked at us like we were crazy," Creative Artists Agency (CAA) Sports President Paul Danforth said. "But the combination of the Netflix series [Drive To Survive] and Liberty Media buying Formula 1 [in 2016] has opened up to U.S. marketers and executives the power of Formula 1 around the world. A lot of people in a very short time have become F1 fans."
Now, other sports are following suit. This includes the Professional Golf Association (Full Swing premiers on Netflix on February 15), the World Tennis Association and Association of Tennis Professionals (the first five episodes of Break Point were released on Netflix on Jan. 13 and the other five are due in June), and Professional Bull Riders (The Ride launches on Amazon Prime Video later this year).
Within that field, only PBR has previous experience with streaming content. It released the documentary Fearless on Netflix in 2016, which followed the tour's Brazilian riders. In connection with the new series, PBR is seeking to expand its licensing program.
To date, the program has 30 licensees, including Kontoor Brands' Wrangler label (for PBR-branded button-down shirts) and Cordish & Co., which operates 12, 5,000- to 10,000-square-foot bars with five more planned by year-end. It also has licensing for its year-old PBR Team Series that features eight teams of seven riders each and starts a second season on October 20 in Las Vegas.
At team events and at individual competitions, merchandise sales are handled by licensee Legends, which acquired the business in buying MainGate in 2019. PBR launched a twice-yearly Golden Belt lifestyle magazine with publisher A360 Media (formerly American Media) late last year and is in discussions with Bass Pro Shops—which was founded by CEO John Morris, who also owns the Missouri Thunder PBR team—and Tractor Supply Co. about carrying PBR merchandise.
"For the last 30 years, we have been selling the PBR logo and brand, which is kind of the same as going to a Seattle Mariners game and buying a hat that says MLB [Major League Baseball]," said Josh Baker, Chief Revenue Officer and SVP of Global Partnerships, Premium Sales & Service and Licensing and Merchandising at PBR. "The PBR logo without a lot of other content for merchandise didn't sell very well. It's about creating that emotional connection for the fans with our riders, and I don't think we have ever done that. We are hoping to bring in new fans and show them the excitement of the sport. There are a lot of stories to tell in bringing new fans."