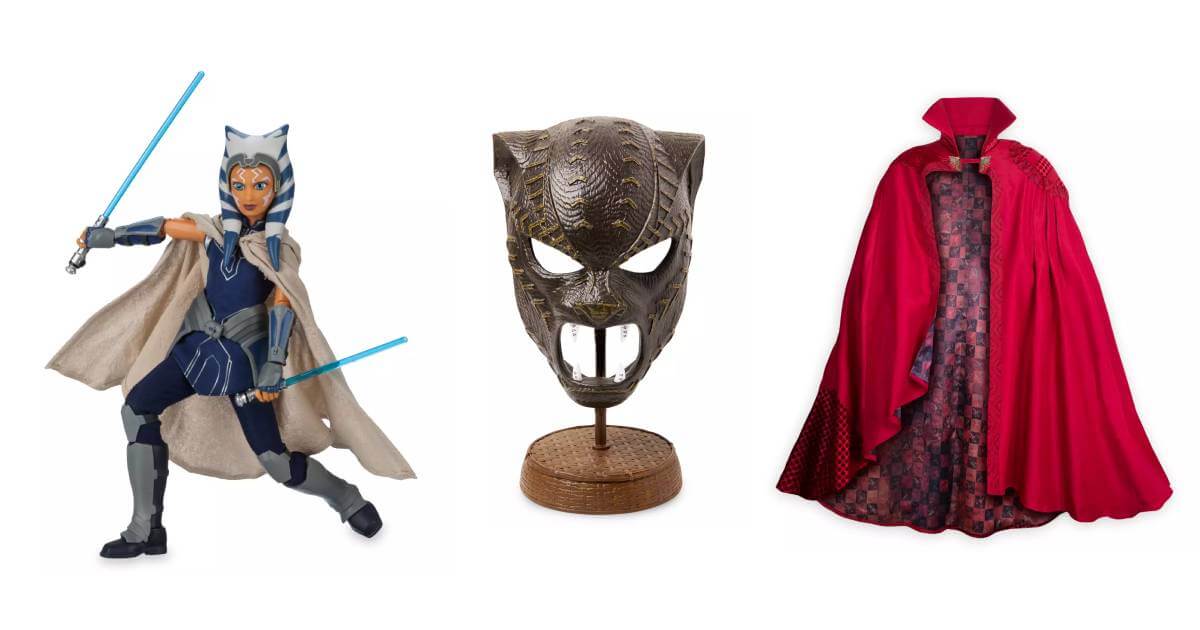 Streamers Press Play on New Licensing Strategies
Streaming services, once an outlier in the brand licensing business, are becoming a major focus for the industry.
This transition was underscored when Walmart unveiled plans to open Netflix "hubs" at its locations, offering gift cards and merchandise inspired by the streamers' content across 2,400 stores.
Disney unveiled plans to test sales for a limited-edition collection (including toys, collectibles, and apparel inspired by brands like Star Wars and Marvel) with subscribers to the Disney+ streamer. Starting November 1, subscribers were able to purchase the 18-piece line of internally developed and sourced products at shopDisney.com/DisneyPlusSpecialAccess. By November 4, four of the items listed as sold out.
For its part, Amazon Studios has assembled a brand licensing team under Jamie Kampel, head of licensing and merchandise, that has seen success with products inspired by the Prime Video series Marvelous Mrs. Mazel. Paramount Global (Paramount+) and WarnerMedia Discovery (HBO Max and Discovery+) have relied on consumer products groups already in place for their film and TV series properties.
The streaming services' shift to brand licensing has been gradual and largely tied to their producing original content that they own the merchandising rights for.
House of Cards was an early hit for Netflix, but the streamer didn't own the licensing rights—MRC II Distribution Co. (formerly Media Rights Capital) did. That changed when Netflix released its original series Stranger Things in 2017, which became a surprise hit onscreen and in stores.
"The streaming services are building ecosystems because they have consumer insights to really understand their fans best," said Shawn Socoloff, director of licensing at licensee Hybrid Apparel. "In the case of Disney, they want to meet their customers wherever they are. This a full-cycle opportunity in that the consumers see the content and then can be guided into a product sale. And, as technology has evolved, consumers have become accustom to exiting through the gift shop."
The push by streaming services to expand licensing of owned content also comes as retailers, once skeptical of carrying products with scant viewership data, have increasingly embraced them. This is especially true as more information from Netflix, Amazon Studios, and others becomes available.
"For the big box retailers in the past, streaming hadn't proven itself yet and we are seeing that change dramatically with the relationship that Netflix put into place with Walmart," said Russell Binder, founder of Striker Entertainment, which was the first agency to work with the House of Cards series for licensing. These new partnerships are building out business that was already well entrenched with the likes of Hot Topic, FYE, Box Lunch, and Spencer Gifts.
This focus on owning licensing rights has been slightly slower to take hold in the children's sector, however.
Among the early successes on Netflix have been Cocomelon and Gabby's Dollhouse, the rights to which are owned by Moonbug Entertainment and DreamWorks Animation, respectively. In the case of Wonderstorm's The Dragon Prince, which launched its fourth season on Netflix on November 3, Striker represents it for licensing.
"The streamers have identified this is how they are going to address their revenue concerns—by building franchises and having opportunities to capitalize on them," Binder said. "The streaming services' position on the [licensing] industry has shifted over the last three to five years from it not being a critical part of their business to their wanting to build franchises. And when you hear that, it means properties that will stand up and drive revenue in every vertical [market] possible. You didn't need that in early days [of streaming], but now with the cost of the shows, they have to find ways to monetize [the content]."
WarnerMeda Discovery CEO David Zaslav made the company's focus on building franchises clear when it released its earnings last week, pointing to brands like Harry Potter, Game of Thrones, and Lord of the Rings as potential franchise builders (the latter for which it holds the film rights but not merchandise rights). WarnerMedia Discovery also recently moved up the merger of its streaming services to spring 2023 from summer.
"We've learned what doesn't work and that's direct-to-streaming movies," Zaslav said, indirectly referencing the decision to scrap a $90-million Batgirl film that was to be released on HBOMax. "The movies we launch in the theater do significantly better and launching a two hour or an hour and forty-minute movie direct to streaming has done almost nothing for HBO Max in terms of viewership, retention, or love of the service."