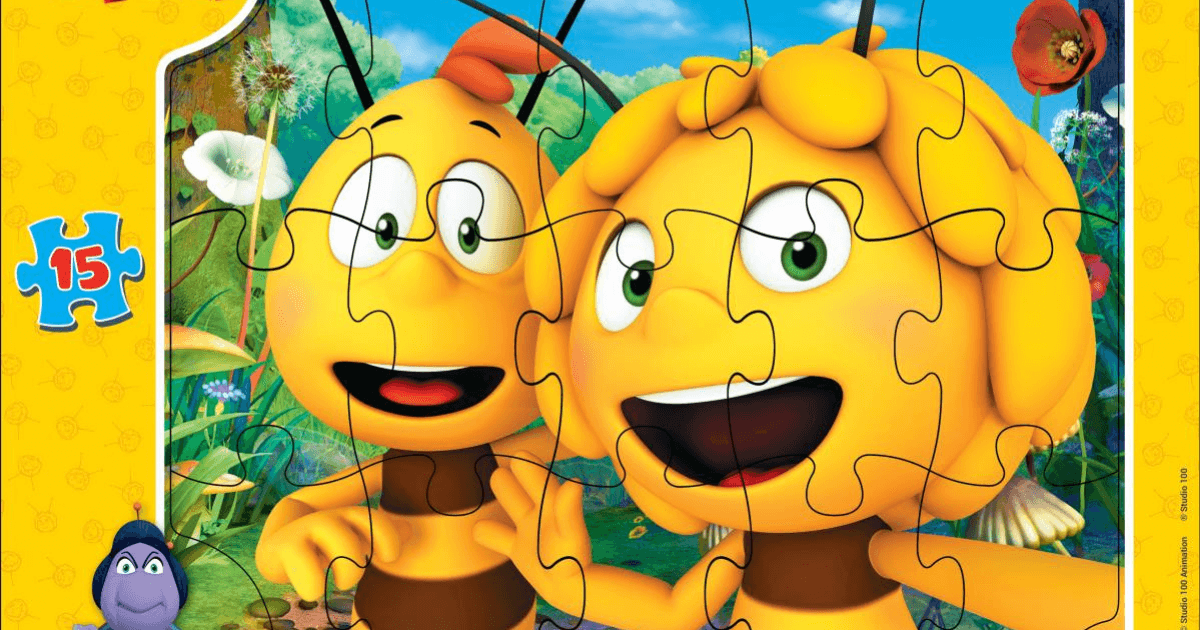 Studio 100 And Simbat Sign License Agreement For 'Maya The Bee' For Russia
Munich, Germany — Studio 100 Media and Russian toy company Simbat have signed a license agreement for the CGI brand "Maya the Bee" thanks to Studio 100's local licensing agent brand4rent. The multi-year agreement covers the rights for a range of
products from publishing to games in Russia.
The first selection of products with the famous and much-loved bee will include a coloring and an activity book, a Domino
game and a jigsaw puzzle. The new products will be available in the coming months. "We are very proud to work with Studio 100, many of us weren't even born when Maya the Bee was first introduced to the world. So, it's an honor for us to bring a line of products with Maya the Bee to the Russian market. It's a true landmark addition to Simbat's licensing portfolio", says Tatyana Moskalenko, Marketing Director at Simbat.
Joachim Knödler, Head of Licensing at Studio 100 Media adds, "We are delighted with our first collaboration with Simbat and thankful to our great agency partner brand4rent for placing Maya into this promising territory. We are confident that
Simbat's high quality products will delight Maya fans in Russia."
About Simbat
Modern children need harmonious development so that they can become successful people in the future. Simbat produces toys that satisfy all the needs of a child when it comes to playing. And they help parents in education, upbringing, organization of leisure time, as well as in the intellectual and physical development of the baby.
About Studio 100 Media
Studio 100 Media is an international production and distribution company within the children's and family entertainment sector. Based in Munich, Germany, the company is a 100 percent subsidiary of Belgian firm Studio 100. The company develops and acquires new content, engages in co-production and cofinancing activities and is also responsible for the international distribution of its own- and third-party rights.
Studio 100 Media's business model is the perfect vertical and horizontal integration of its IPs. In marketing its license rights the company pursues a global strategy within sectors ranging from Content Distribution, Licensing and Home Entertainment through to Theatrical Movies, Stage Shows and Theme Parks. www.studio100group.com.