Sustainability Beginning to Impact Licensed Products and Marketing Messages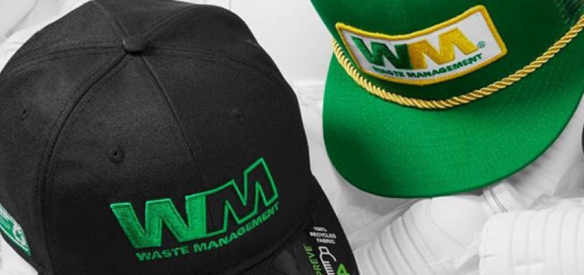 With the growing use of sustainable materials across a wide variety of consumer goods, consciousness about the materials that go into products is starting to be felt in mainstream licensing.
Driven by the attitudes of millennials, Gen Z and other youthful segments, and the rise of their own corporate social responsibility programs, brand owners have been dipping their toes into the sustainability waters. While much of the apparel that uses recycled polyester, plastic, cotton and other materials is non-licensed, licensors and licensees increasingly are incorporating standards for sustainability in their products and/or packaging.
There's lots of research pointing toward younger consumers' attitudes about environmentally responsible products. As quoted in an article sponsored by Cotton Incorporated, "a survey by Greenmatch, a renewable energy consulting agency [found] 72 percent of Gen Z respondents said they are willing to spend more money on goods and services produced in a sustainable fashion. And nearly half (49 percent) have stopped purchasing or boycotted a brand because they stood for something or behaved in a way that is against their values.
"Young people are open about their desire to align with brands that reflect their values," the article continues. "The DoSomething Strategic survey found more than half of the 13-to-25-year-olds surveyed are influenced by a brand's reputation and values. And nearly 30 percent actively seek out socially or environmentally responsible brands."
Licensing Connections
The initial licensing-related connections are being made with characters and brands that have some tie to the environment. For example, Nickelodeon licensee Cookie Co. Group is readying a line of SpongeBob SquarePants-licensed swimsuits, board shorts and other apparel made out of recycled polyester under its Trashcode brand for launch in 2020, coinciding with the release of the series' first film and tying in with the show's ocean-based theme.
"Ultimately, acting as a responsible licensor, it is about giving consumers a choice," says Nickelodeon SVP Mark Kingston. "We know sustainability is top-of-mind for many consumers, and we want to offer them high-quality licensed product. Is it still early days, but our vision is to create sustainable ranges for all our properties."
Says Cheryl Zukowski, Channel Marketing Manager at Unifi, which sells recycled polyester under the Repreve brand: "It's becoming more important [from a marketing and CSR standpoint] that clothing and apparel brands have some sort of sustainable bent or can tell a sustainability story about how they are giving single-use plastic bottles a new life and also are saving on water usage, greenhouse gases and emissions by using this material to make their products,"
New Era Cap Co. introduced a Waste Management Inc. branded cap made from Unifi's Repreve recycled polyester that was sold online at Urban Outfitters in the run-up to Earth Day in the U.S. on April 20. And National Geographic licensed Hong Kong's Omnibrand Group for a menswear collection that will launch this fall using sustainable cotton and recycled plastic bottles and down in 67 styles across jackets, shirts, t-shirts, polo shirts and knitwear under the "Urban Explorer" brand.
Manufacturing and marketing apparel based on sustainable materials "is all longer term right now, and in many ways we are attacking our own business [of producing standard licensed apparel]" says Sabine Hulsman, Managing Director of Cookie Company Group, which also sells conventionally manufactured apparel in Europe under about 60 licensed brands. "But we do believe this is the only way forward. It is not yet [to a point] where you introduce it and tomorrow you have an order, but it is coming."
Fashion Label Trends
In a sure sign of an emerging trend, fashion labels are creating non-licensed collections from recyclable materials. Ralph Lauren recently launched the "Earth Polo" top made from plastic bottles along with a commitment to convert to recycled poly-fiber from virgin poly-fiber by 2025. In doing so, Lauren partnered with First Mile, an organization that works with communities in Haiti, Honduras and Taiwan to collect bottles for recycling. First Mile also works with Puma on collection of footwear and apparel.
H&M also recently unveiled its "Conscious Collection," which this year features apparel made from recycled polyester, organic cotton, linen and silk and Tencel lyocell (from sustainably produced wood pulp). And Cookie Co. is launching sales of recycled polyester-based non-licensed board shorts through the 1,500-store Zeeman textile chain in Europe. That's going to be followed by womenswear (dresses, tops) through a European grocery chain in the fall.
"In many ways, it makes sense to start with good basic non-licensed apparel using recycled materials, and then take it into licensing, because then you have worked out any kinks in production and have a supply chain up and running that makes licensors more willing to test the waters" with sustainable products, says an executive at a firm that supplies recycled materials to fashion labels.
Yet, while sustainability has become a buzzword that covers everything from materials and packaging to carbon footprint and growing methods, it still requires a fair amount of education and story-telling at retail before consumers buy into the concept. That's especially true when apparel made with recycled materials typically carriesa 10-15% price premium, due partly to a complex manufacturing process.
To help with the education and marketing, brand owners, licensees and even materials suppliers are deploying in-store displays including hang tags and signage that call out products made with sustainable materials. Unifi, which supplies fabrics to brands including Haggar, Lane Bryant, Jockey and Fossil, has a truck-based mobile display that spotlights apparel made with their recycled polyester so consumers can "touch and feel" it.
And when L2 Brands in January launched apparel licensed by the University of Colorado made from recycled polyester, it had a table display in the campus bookstore detailing the collection and how it used sustainable materials, including how many bottles were kept out of the waste stream. Unifi also supplied material to ChicoBags for UCLA-licensed reusable shopping bags with proceeds from retail sales going to victims of the fires in California last fall. At Zeeman, store staff is trained on the sustainability aspects of the Cookie Co. apparel so they can answer consumer questions.
Sustainability is particularly appealing to college students. Unifi studies showed 31% of college students it surveyed would avoid brands that don't align with their values, including sustainability, says Zukowski.
Yet reaching an even broader audience also requires an online presence where a detailed description of how the sustainable products are produced, says Eitan Braham, a VP at fashion show producer Liberty Fairs, who also works with apparel designer Knickerbocker Manufacturing, which produces t-shirts using recycled plastic and cotton.
Storytelling
"It is much easier to tell the sustainability story online," says Braham. "If a product is just sitting on a shelf, unless you have a very good sales staff on the floor, the consumer doesn't know that piece is made with sustainable materials," says Braham. "You have to be able to tell the consumer why this t-shirt is better than that one; online gives you a better opportunity to do that."
Yet while some consumers are "very committed" to buying products containing sustainable materials and are increasingly expecting "all brands to do things correctly, I am not sure they are walking in yet [to a store] yet and making a decision based on sustainability," says Todd, Hymel, CEO of Volcom, the surf/snowboard brand recently purchased by Authentic Brands Group. "That is why the marketing of the story is incredibly important" along with "making it easy for them to understand the benefit of making that purchase."
The marketing, however, also has to be sold to a licensor's or retailer's top executives before a sustainable program for licensing can move through the ranks for implementation.
Indeed, Nickelodeon's sustainable products strategy extends well beyond SpongeBob and Paw Patrol apparel with Cookie Co. and will eventually encompass a large number of its characters, says Kingston. It will include not only using recycled polyester – Alpha Toys is using in it in SpongeBob SquarePants plush toys that will be introduced in 2020 – in products but also their packaging.
Similarly, National Geographic's decision to license Omnibrand Group meshed well with a consumer products strategy that seeks to "brand only high-quality product and to work with companies that promote our focus on sustainability and exploration," National Geographic VP Maria Maranesi said in a statement.
Without the assent and support of top executives, sustainable products become a "one-off and it won't work. You don't make an impact long-term unless it is supported from the top down and that, in the end, is what everybody wants," says Hulsman of Cookie Company Group.
And product strategy has to be consistent. For the non-licensed sustainable womenswear it manufactures, Cookie Co. will use hangers and hang tags made from recycled materials.
Yet even with greater availability of sustainable materials, the market is in the early stages. Recycled polyester accounts for 20% of Volcom's product line, up from about 7% two years ago. And Unifi's recycled polyester accounted for 45% of its revenue in the year ended June 30, up from 40% a year earlier, says Zutkowski.
"We haven't spoken with anyone that doesn't care about sustainable products, and retailers today are looking for brands that can bring good stories to their stores and have the consumer come in to enjoy their experience," says Volcom Chief Marketing Officer Ryan Immegart. "But it is a question of [whether] retailers have the faith and ability to highlight that in the store, and will it convert [into] enough [sales] for them; it comes down to what do consumers want to spend money on."
If you found this interesting,  look for a special report on Thursday, on corporate social responsibility (CSR)
Contacts:
Cookie Co. Group, Sabine Hulsman, Managing Dir., +31 73 690 16 44
Liberty Fairs, Eitan Braham, VP, 212-473-4523 x123, eitan@libertyfairs.com
New Era Cap Co., James Grundtisch, EVP/Chief Revenue Officer, 716-604-9000
National Geographic, Maria Maranesi, VP Consumer Products and publishing for Europe and Africa, +34 637 077 690, maria.maranesi@natgeo.com
Nickelodeon, Mark Kingston, SVP International Consumer Products, +44 2035 803 100, mark.kingston@nick.com
Omnibrand Group Patrick Andrist, Chairman, +852 2597 8900
Unifi Inc., Cheryl Zukowski, Channel Marketing Mgr., 336-316-5447, czutkowski@unifi.com
Volcom, Ryan Immegart, Chief Marketing Officer, rimmegart@volcom.com