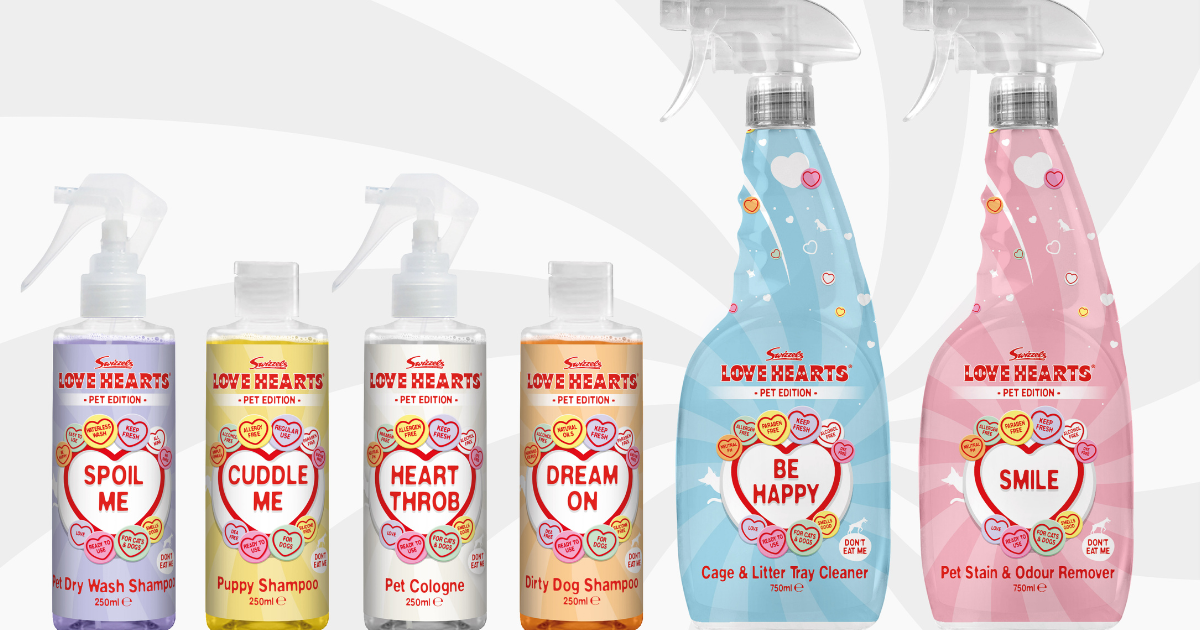 Swizzels Cleans Up Pets with Assured Products
Assured Products Ltd is the latest licensee to sign a license with Swizzels Matlow for their Love Hearts brand.  Brokered by Blonde Sheep Licensing the license includes pet shampoos, pet stain & odour removal and cleaning products plus calming sprays, pet colognes and much more.
Assured Products ltd, based in Wigan, is a UK manufacturer of pet, auto, garden and household chemical products. The initial Love Hearts Pet Care range will launch later this year and will be available online plus in a number of traditional retailers.
Owned by Swizzels, the largest independent British owned manufacturer of sugar confectionery in the UK, the Love Hearts brand will celebrate their 70th Anniversary in 2024.  Over 1.75 billion sweets are produced every year as shoppers continue to share the love!
Peter Graham, managing director at Assured Products comments, "As a family owned business based in the North West, Assured Products are delighted to be working with Swizzels. We are looking forward to bringing Love Hearts to life in the Pet Care market later this year." 
"It's fantastic to have Assured Products on board for the pet care category to add cheer to pet products. The launch is well timed to hit shelves in advance of Love Hearts 70th Anniversary."  comments Natasha Dyson, founder and ceo at Blonde Sheep Licensing who brokered the deal.