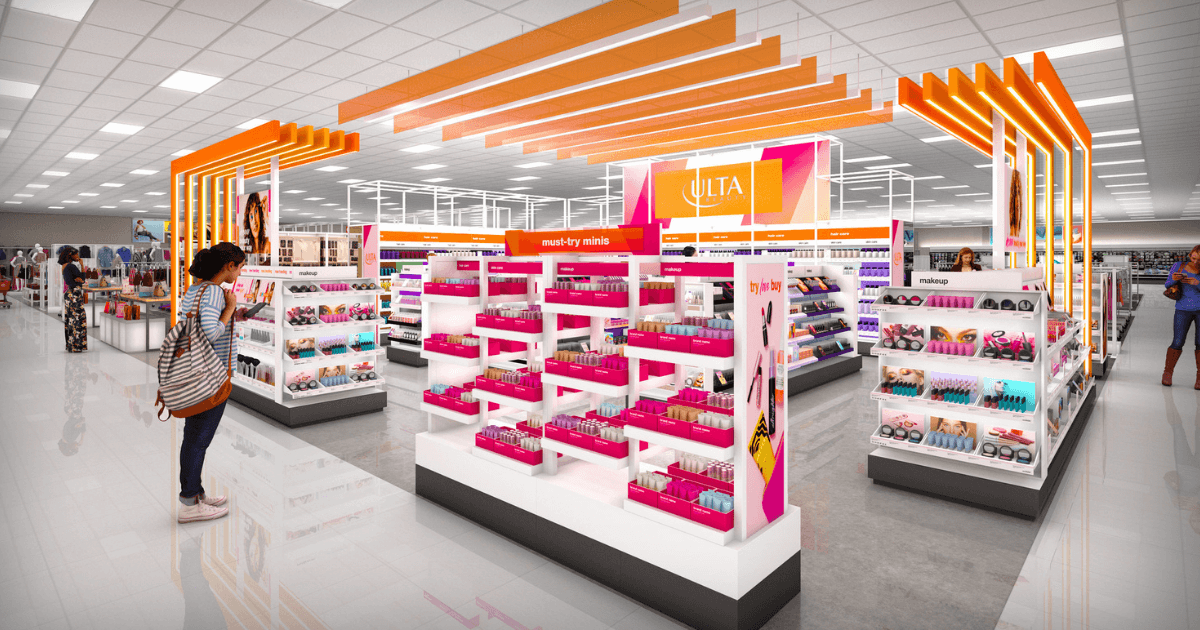 Target, Kohl's Forecast Sales Increases This Year
Target and Kohl's are forecasting low- to mid-single-digit percent increases in sales for 2022.
Much of this optimism is tied to a post-pandemic U.S. market and both chains are plotting store expansions and adding new brands to their product mix to offset rising costs and ongoing supply chain issues.
For example, Kohl's women's business suffered a 45% decline in available inventory in the fourth quarter, particularly in private label, according to CFO Jill Timm. That reduced the chain's overall sales by 4%, Timm said.
The sharp rise in supply chain costs forced Kohl's to increase prices on national brands, a portion of which is being offset by fewer discount sales. Kohl's is embarking on new sourcing programs but doesn't expect them to fully offset these "significantly higher" freight costs. As a result, the company's gross margin is expected to be 1% lower, said CEO Michelle Gass.
However, about 40% of Kohl's online orders were filled in stores last year and ecommerce accounted for 32% of the chain's annual revenue, including 39% in the fourth quarter, Gass said. 2022 will see the retailer expand its Sephora in-store format, which has driven "impressive results," to about half the chain's 1,162 stores this year.
Kohl's also will extend its offerings of Eddie Bauer brand apparel, which so far is sold through 500 locations chainwide, in addition to the recent editions of Tommy Hilfiger, Calvin Klein, and Hurley brands.
For its part, Target is "still in the midst of tight supply and higher inflation," but is trying to hold the line on increasing consumer retail prices, CFO Michael Fiddelke said.
"We are taking a thoughtful long-term approach to pricing decisions in ensuring that we deliver unbeatable value," said Fiddelke. "We have many levers to combat costs and price is the one we pull last, not first. As a result, product costs have risen faster than retail prices and this trend will continue in the first half of the year as we maintain affordability."
Target will spend about $5 billion this year in opening 30 new stores, remodeling 200 other locations and further expanding its Ulta Beauty in-store format (the number of which will double this year to 200). This new format has so far produced a "mid-teens" percent increase in Target's beauty product sales, Fiddelke said. Kohl's has 200 in-store locations with Ulta Beauty and plans add another 400 this year en route to 850 by 2023.
Overall, Target's average store has added $15 million in revenue during the past two years, said CEO Brian Cornell.  The stores are also doubling as fulfillment centers for online sales, which accounted for 19% of the chain's total $31 billion revenue in the fourth quarter. To further speed online orders to consumers, Target has opened six sortation centers where packages are prepped for delivery by Target's Shipt service. It plans to add five more in each of the next few years, Cornell said.
"It is clear we are still in the midst of the pandemic but we have entered a new phase," Fiddelke said.  "In this phase, we are still facing multiple challenges and uncertainties including a tight labor market and persistent supply chain bottlenecks, which are contributing to higher inflation rates than we have seen in decades."