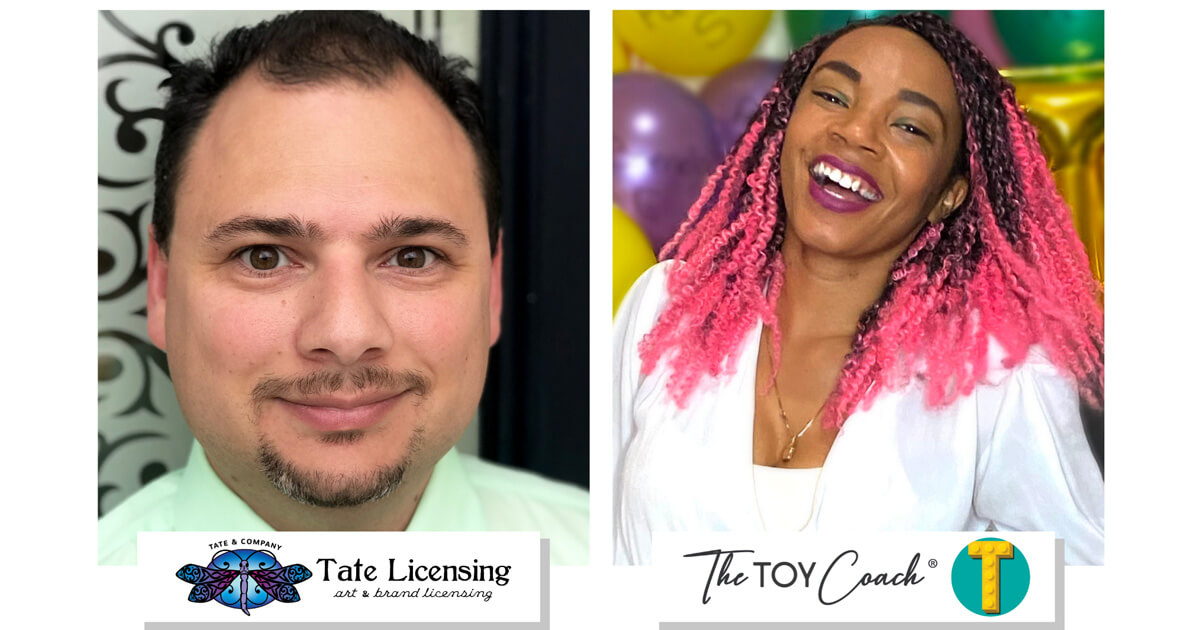 Tate Licensing and The Toy Coach Launches New Partnernship
April 18, 2022 – A new opportunity for top creative artists and pitch ready inventors to join a partnership focused on licensing their ideas.
The Toy Coach and Tate Licensing are joining forced to offer an opportunity for established artists and creators to break into the toy industry with the dual support of a toy coach and a toy agent.
"I'm truly excited to expand the ways in which I get to work with new toy creators." says Azhelle Wade, The Toy Coach. "My favorite part of my work is developing new talent and nurturing their unique ideas. And now i get to do even more of that!"
Following a decade-long career in the toy industry, Azhelle Wade founded The Toy Coach and Toy Creators Academy to elevate emerging toy creators with unique perspectives. Dozen of mission-driven toy creators have improved and pitched their ideas with the help of the Toy Creators Academy and semi-annual TCA Virtual Pitch Event.
"The Toys & Games category has always been strong for us. With many of our artists having so much experience creating artwork and themes for these products we've had a lot of fun working on these projects." says Joseph Tate, owner of Tate Licensing. "Partnering with The Toy Coach to help bring new inventors and creators' ideas to life will bring a lot of joy and fun to the world for both kids and adults!"
Tate & Co. Licensing started in 2007 and is an industry leader in licensing fantasy themes art as well as traditional art images for various products. They currently represent over 50 artists and brand in global markets. Tate & Co. Licensing has products in nearly ever category with top categories being: Toys & Games (mainly puzzles), Statuary & Figurines, Tech/Phone accessories, Wall Art, and Crafting.