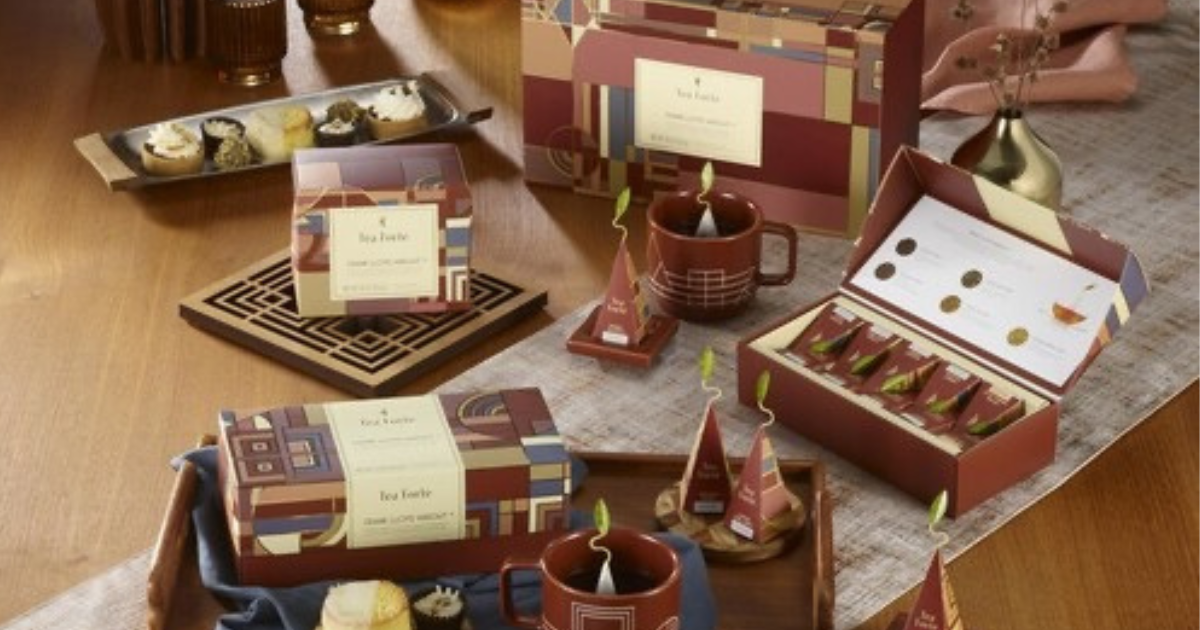 Tea Forte Launching Frank Lloyd Wright Tea
Awaken creativity with this distinct collection of grounding teas inspired by Frank Lloyd Wright
Maynard, MA —  Tea Forté introduces the Frank Lloyd Wright Collection—a unique collaboration with the Frank Lloyd Wright Foundation, rooted in tradition and celebrating creativity. Enjoy a delicious
palate of flavors, from robust classics to spiced warming blends that inspire connections to nature, beauty, and each other. The collection also features custom-designed stoneware cups and tea trays. A portion of proceeds from the Collection help support the Foundation's mission to inspire people to discover and embrace architecture for better living. In the words of Frank Lloyd Wright, "to make life more beautiful, the world a better one for living in, and to give reason, rhyme, and meaning to life."
"The new collection is a spectacular curated collection of delicious, spiced blends in stunning presentation boxes designed to celebrate the impeccable architectural style of Frank Lloyd Wright," says Katie Kameswaran, Marketing Director for Tea Forté.
The Frank Lloyd Wright Collection's blends include:
NEW CEYLON GOLD Sri Lankan black tea at its best.
NEW CITRUS EARL GREY Black Earl Grey tea with a creamy finish.
NEW OOLONG CRÉME Dark oolong with toasted caramel notes.
NEW HONEY HOJICHA Roasted green tea balanced with notes of sweet citrus.
NEW SPICED HERBAL MATÉ A refreshing and earthy herbal tea with a light citrus finish.
Selections from the Frank Lloyd Wright Collection include a Gift Set featuring a mini petite presentation box of 10 infusers with a Frank Lloyd Wright custom-designed stoneware cup, tea trays to hold your pyramid infuser after steeping ($65); Presentation Box featuring 20 infusers.
($38) and Petite Presentation Box featuring 10 infusers ($28).