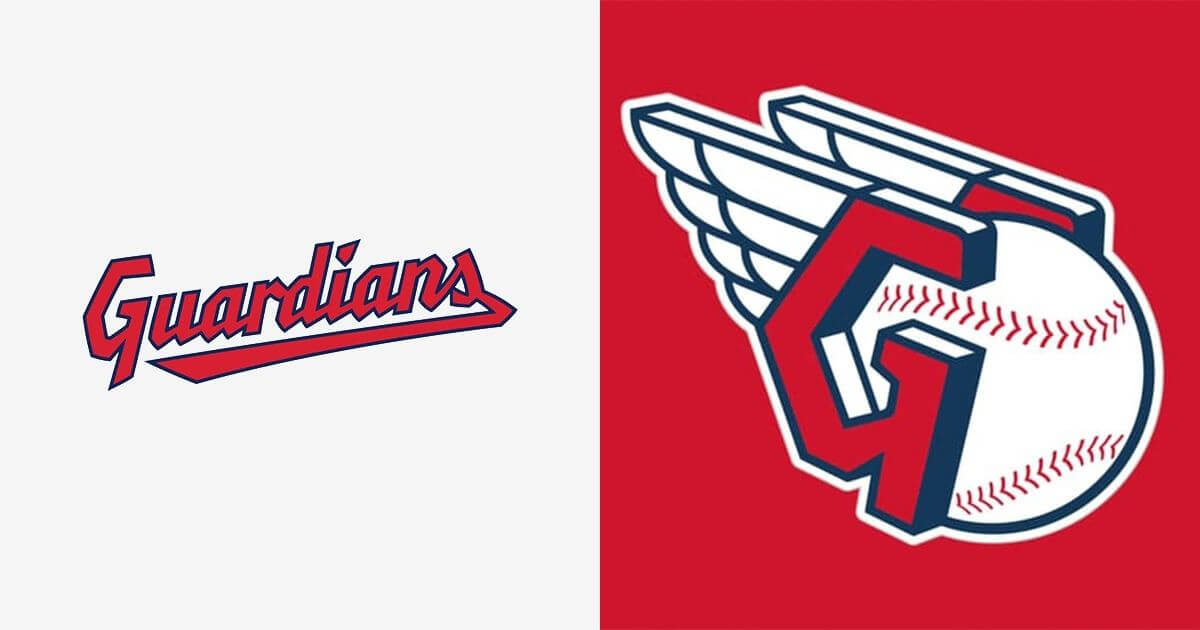 Cleveland Name Change Follows Long-Standing Playbook
For Major League Baseball (MLB) licensees, the Cleveland team's move to change its name from Indians to Guardians beginning next season is being executed via a long-standing playbook that lays out a process and timeline designed to leave plenty of time for an orderly transition.
While the announcement of the change appeared sudden to consumers – the news was delivered via tweet from Cleveland owner Paul Dolan on Friday (July 23) – for licensees it was part of a year-long process that allowed them to reduce their inventory of Indians apparel and gear, while gearing up for new designs, typography and a host of trademarks and submarks that the team has been working to protect.
Goodbye Chief Wahoo
Indication that the team would be undergoing an identity change have been apparent since it dropped its Chief Wahoo logo and mascot – derided by many as a racist caricature — in 2019.
Current Indians gear is still available, but at diminished levels of inventory and mixed with apparel emblazoned with the "C" logo or Cleveland name (but not Chief Wahoo). And there was no evidence of Indians gear during a visit this past weekend to the Baseball Hall of Fame's gift shop in Cooperstown, NY.
To be sure, details of Cleveland's design change are still to be delivered.  The Guardians style guide, or at least some variation of it, is expected to be delivered within the next 15-30 days, allowing licensees to begin the design process in September with a goal of introducing product by the start of the 2022 season, say industry executives. That coincides with the typical September notice that MLB provides for design changes.
Cleveland's by-the-book approach to changing its name is in contrast to the upheaval a year ago, when the NFL's Washington Redskins suddenly backtracked on years of resistance to changing its name, hurriedly adopting  a new placeholder identity as the Washington Football Team only weeks before it began playing the 2020 season after a quick attempt to find a new name yielded no candidates acceptable to the team. Licensees had as little as two months' advance warning due largely to owner Dan Snyder initially refusing to make the name change.  Snyder agreed to the change after Walmart, Target and other retailers stopped carrying Redskins products.
"Cleveland told us well in advance that they were discontinuing all designs for the Indians, so we were leaning in that direction for a while and were ready when those [Indians] marks were phased out," says Matthew Katz, Senior Licensing Manager at FOCO. "The Redskins change was sudden and kind of hit us a little bit. It wasn't unexpected. But it was unexpected how quickly they told us not to use the logos anymore."
The Cleveland and Washington shifts are the latest in a broad (though hardly all-encompassing) movement that's been underway for many years in high schools, universities and in pro ranks. The Chicago Blackhawks, Atlanta Braves and Kansas City Chiefs have said there are no immediate plans to change their names. But Atlanta long ago dropped its Chief Noc-A-Homa mascot (1966-1985) and there's a Change.org petition with 2,168 signatures to rename the Braves the Hammers as an homage to the late Hank "Hammerin' Hank" Aaron. And Kansas City Chiefs President Mark Donovan said this past weekend that the team would no longer have Warpaint, a horse ridden by a cheerleader in Native American-like garb, on the field during game days.
Such transitions to new identities, of course, have business implications for licensees. Products bearing discontinued logos and designs are typically sold off for "pennies on the dollar," says Matthew Hoffman, President of Uncanny Brands and Bleacher Creatures and a former Majestic Athletic and Fanatics executive. But there's also the upside.
"You have to give licensees an opportunity to move through the inventory before you announce the name or logo change because after that it's pretty much dead inventory," says Hoffman.  "On the flipside, now every Cleveland baseball fan has to get a new jersey because no one is wearing Indians' stuff to the games any more.  What they (Cleveland) are calculating is there may be a huge lift in their core business to this new logo."