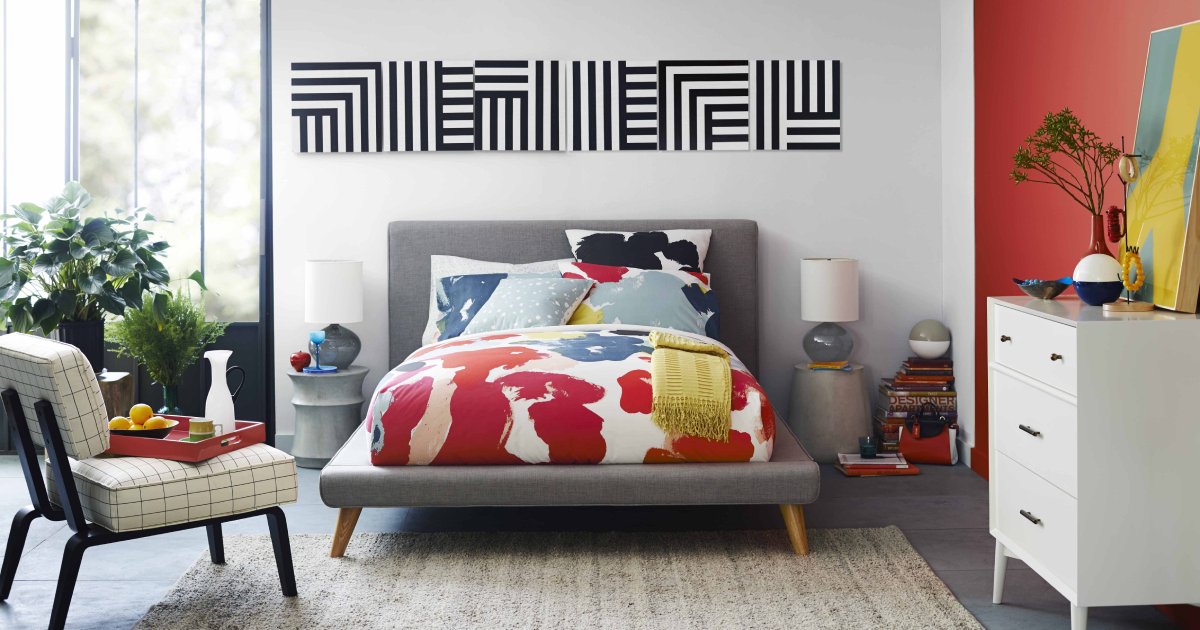 Textiles Turn Toward Licensee Summits
Licensee summits have long been synonymous with the entertainment and sports industries, but executives at last week's New York Home Fashions Market said these summits are now being woven into the home textiles industry.
The addition of summits—where licensees and licensors gather to share plans and coordinate product lines—is relatively new for the home textiles industry. While fashion designers and artists have long contributed to the bedding category, for example, there has previously been little effort to coordinate those offerings with products in other categories.
But that is changing. According to industry executives, mattress supplier Simmons is holding a licensee meeting this week, while Authentic Brands Group's Frye & Co. recently held one involving Pem America (bedding), Centric Brands (belts, handbags, hosiery, and underwear), and NYC Alliance (denim men's and women's apparel).
Tapestry's Kate Spade brand has been moving to coordinate new licensee Town & Country Living (kitchen textiles) with other companies, including Lenox Corp. (tabletop) and Lifeguard Press (planners, agenda, gifts).
Fashion label Badgley Mischka launched a dress last spring based on Pem America's bedding design, while Revman's new Calvin Klein bedding—which will ship in 2024—will be coordinated with underwear and loungewear designs, said Melissa Murphy, VP of Merchandising and Sales at Revman.
And brand management firm Marquee has been pushing for better coordination between licensees of its Martha Stewart and Sur La Table labels, said Judi Alvarez, VP Licensing and Marketing at Town & Country.
"We are aligning with what other licensees are doing," Alvarez said. "I am seeing this with a lot of licensors across the board, with lots of collaboration between non-competing categories where the brand owner brings all the licensees together and shares information, strategy, and has common brand guides to help make a statement for consumers."
That statement will be made across an ever-changing retail landscape. The departure of Tuesday Morning and Bed Bath & Beyond's brick-and-mortar retail business has textile executives banking on Overstock's acquisition of Bed Bath IP to help offset lost sales. In the case of Revman, which lost some licensed Nautica bedding business when Bed Bath switched focus to private labels, there is potential for new revenue, said Murphy.
"They are taking the demographic of Overstock and adding Bed Bath and that's really good for us," Murphy said. "And they are going to be changing their strategy to be more what Bed Bath was and are going to be trying to do whatever they can capture that [Bed Bath] customer."
Capturing that customer will be key as the industry has struggled this year with sluggish sales and excess inventory. However, Murphy said there are signs that excess textile inventories have eased and, with expenses like freight coming down, companies expect to be able to deliver better value. In fact, the average cost of shipping comforters to consumers has reportedly been cut in half to $12.
But even as inventory levels are reduced, many retailers are buying goods in smaller amounts to hedge against another oversupply, said Walter Brigham, Senior Business Development Manager at Lenzing, a supplier of sustainable materials under the Tencel brand and others. Much will depend on the level of orders retailers commit to starting in early 2024, he said.
"Retailers still have a lot of [textile] inventory, so instead of buying 100,000 units they are buying 75,000 units and then coming back for a short window," Bridgham said. "So, it is either lower quantities or committing to a short window, which makes it difficult for the manufacturer, raw material, and supply chain. It is very erratic because it is short commitment and then the reorder comes and there isn't enough supply."