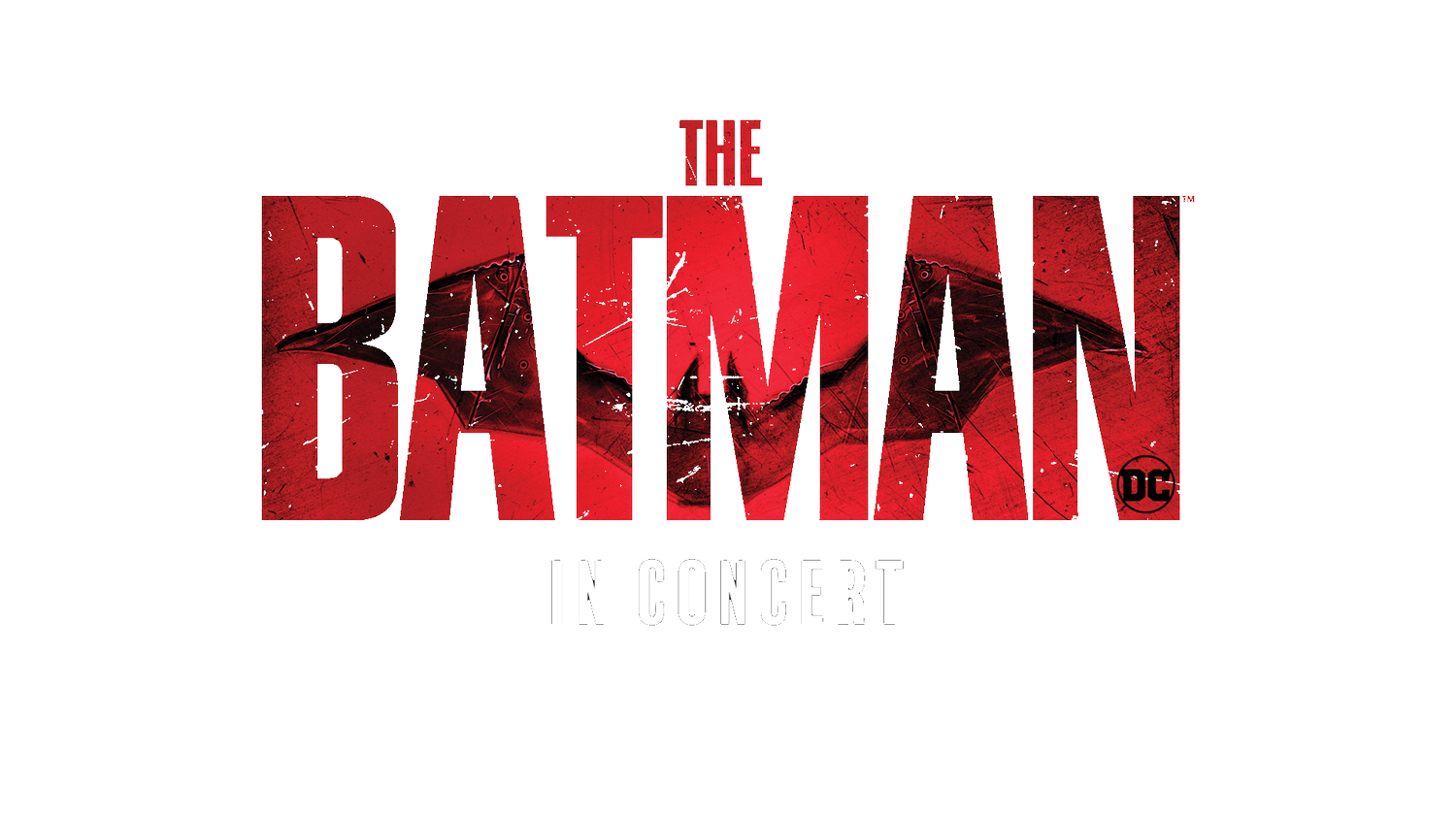 "The Batman In Concert," Part of the DC in Concert Series, is Set for United States Debut April 15 at the Dolby Theatre in Los Angeles 
Los Angeles, CA — DC In Concert, an all-new global touring film concert series presented by TCG Entertainment and Warner Bros. Discovery Global Themed Entertainment, will make its United States debut in Los Angeles with Warner Bros. Pictures' 2022 box office hit, "The Batman."  Combining the acclaimed feature film with a live symphony orchestra performing the riveting score, "The Batman In Concert" is set for its US debut April 15 at the Dolby Theatre.  Other performances include the Warner Theatre in Washington DC on April 22, The James L. Knight Center in Miami on April 28, and the Auditorium Theatre in Chicago on May 6. Tickets are available now through www.DCFilmsinConcert.com
Released in March 2022, "The Batman" is set around Bruce Wayne in the dual role of Gotham City's vigilante detective and his alter ego, reclusive billionaire Bruce Wayne. Two years of stalking the streets as the Batman, striking fear into the hearts of criminals, has led Bruce Wayne deep into the shadows of Gotham City.
After some amazing shows of The Batman in Concert throughout Europe, we are excited to bring this amazing film in concert to cities across the United States.
"The Batman In Concert" is the first film to debut for DC in Concert, an all-new global touring film concert series featuring a live symphony orchestra performing, to picture, every note from fan favorite blockbuster films from Warner Bros. Pictures and DC.  For more information on the series, visit TCGEnt.com.
About TCG Entertainment:
TCG Entertainment is a leading producer of creative content for live entertainment properties and touring productions. Owning multiple intellectual properties and partnering with top IP holders and studios, TCG has generated decades worth of live family fun and entertainment.  With a laundry list of productions enjoyed by millions of audience members around the globe, TCG is the leading authority in providing brands a visionary, one-stop source for live touring and experiences. TCG properties include Cirque Musica, Cirque Musica Querida-The Official Celebration of Juan Gabriel, Cirque Musica Holiday Wonderland, DC in Concert, MasterChef Live, A Night of Symphonic Rock, REWIND-Celebrating the 80s and more.  For more information, visit TCGENT.com.
About Warner Bros. Discovery Global Themed Entertainment:
Warner  Bros.  Discovery  Global  Themed  Entertainment  (WBDGTE),  part  of  Warner  Bros.  Discovery  Global  Brands  and Experiences,  is  a  worldwide  leader  in  the  creation,  development,  and  licensing  of  location-based  entertainment,  live events, exhibits, and theme park experiences based on the biggest franchise stories and characters from Warner Bros.' film, television, animation, and games studios, HBO, Discovery, DC, Cartoon Network and more. WBDGTE is home to the groundbreaking locations of The Wizarding World of  Harry Potter at Universal theme parks around the world, Warner Bros. World Abu Dhabi, The WB Abu Dhabi, The FRIENDS Experience, The Game of Thrones Studio Tour, and countless other experiences inspired by the Wizarding World, DC, Looney Tunes, Scooby-Doo, Game of Thrones, FRIENDS and more. With best-in-class partners, WBDGTE allows fans around the world to physically immerse themselves inside their favorite brands and franchises.
About DC:
DC, a Warner Bros. Discovery Company, creates iconic characters, enduring stories, and immersive experiences that inspire and entertain audiences of every generation around the world and is one of the world's largest publishers of comics and graphic novels. As a creative division, DC is charged with strategically integrating its stories and characters across film, television, consumer products, home entertainment, interactive games, and the DC Universe Infinite digital subscription service and community engagement portal. For more information visit dc.com.
About "The Batman"
Warner Bros. Pictures Presents a 6th & Idaho/Dylan Clark Productions Production, a Matt Reeves Film, "The Batman."