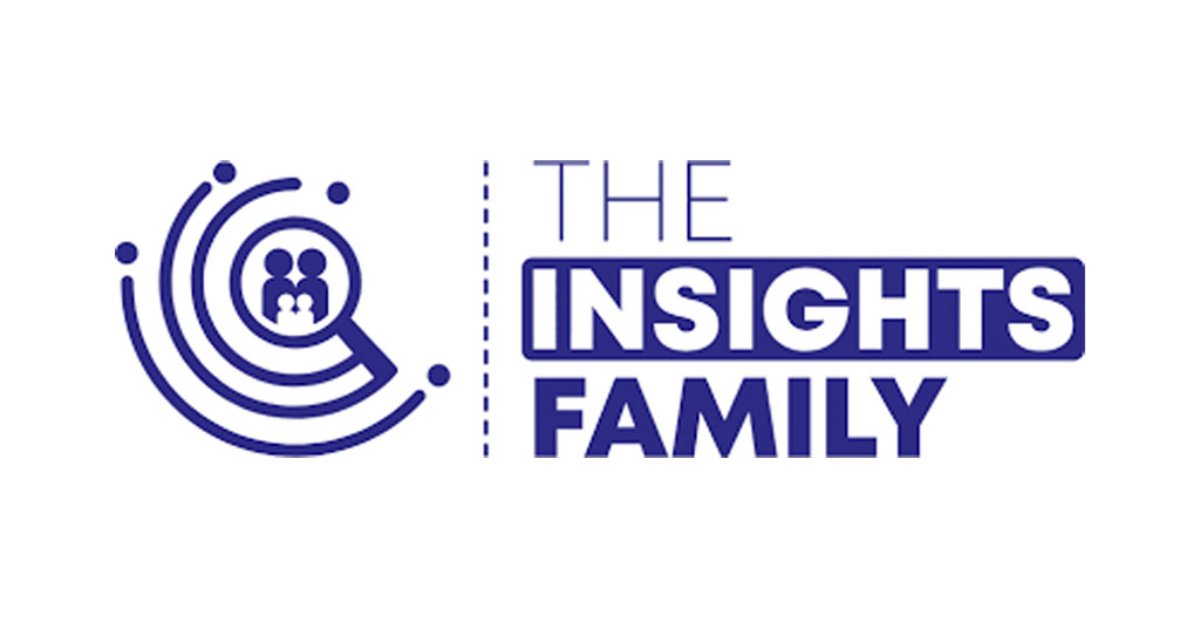 The Insights Family Unites with Manchester Metropolitan University & Innovate UK for its Second Knowledge Transfer Partnership
The Insights Family – the global leader in kids, teens, parents, and family market intelligence – has announced it has collaborated with Manchester Metropolitan University (MMU) & Innovate UK for the second time, undertaking a Knowledge Transfer Partnership.  This is another exciting development for the northern powerhouse.
Elham Kermani, who has joined The Insights Family as Business Innovation Lead within the Marketing Team, comes as part the company's second Knowledge Transfer Partnership to drive the business' innovation community and data science tools. This follows on from the success of the first Knowledge Transfer Partnership with Muhammad Umar Farrukh in the company's Data Science Team as an Associate Machine Learning Engineer.
As part of the expanded partnership with Manchester Metropolitan University – academics Professor Keeley Crockett and Dr. Saeed Najafi Tavani will join the companies Learning, Education & Development Advisory Board, with Professor Paul Smith joining the Industry Advisory Board.
This comes on the back of The Insights Family recently releasing its new website, which has its new strategy and branding at its heart and was recently announced as the number 1 MarTech 50 company in the UK by BusinessCloud.  The company is looking forward to the partnership and how it will drive innovation and progress for both MMU & Innovate UK.
Nick Richardson, Founder of The Insights Family comments, "Our business is rapidly evolving, and we are constantly focussed on building excellent relationships with our global clients and developing innovative and personalised experiences for them – supplying them with the critical insights they need to make important strategic marketing decisions within their businesses. Working with Paul, Saeed and Elham from MMU will help us combine academic insight with industry best practice to rapidly enhance our ability to deliver excellence to our clients, through high quality relationships and relationship management, and market leading innovation in market research."
Professor Paul Smith, Professor at Manchester Metropolitan University comments, "We are excited to be working with The Insights Family on this Knowledge Transfer Partnership (KTP) which is focussed on excellence in customer relationship and key account management, and market-oriented innovation. We hope to combine their innovative approach with cutting edge theory and techniques from academic thinking into the business, including academic perspectives on market research."
Dr Saeed Najafi Tavani, Senior Lecturer in B2B Marketing at Manchester Metropolitan University adds, "As academics, we specialise in Business-to-Business Marketing (B2B) relationships, networks, and innovation. We hope to bring our specialist knowledge and our experience as researchers into our partnership with The Insights Family, helping them to continue to transform their clients' expectations and to assist their continued global expansion of their business."
Elham Kermani, who has joined The Insights Family as Business Innovation Lead as part of the Knowledge Transfer Partnership comments, "This is such an exciting and business critical project, and as a KTP Associate, I will provide the interface between MMU and The Insights Family for knowledge transfer and will be responsible for driving the project forward. I look forward to combining The Insights Family natural innovation and MMU's knowledge to help accelerate the company's growth and deliver tangible results."
Susan Suttle, Knowledge Transfer Advisor of IUK KTN comments, "This KTP Award comes at an exciting time for the Insights family, a company that continues to display an unwavering commitment towards investment in both technological development (previous KTP), whilst now focussing attention on developing a range of strategic marketing capabilities that allow them to continually identify, develop and launch cutting-edge products and services to market.  KTP supports organisations with the capacity to innovate and grow with the opportunity to partner with leading research institutes for mutual benefit; for the Insights Family this has allowed them to continue their existing KTP relationship with MMU towards a new 2-year strategic project innovation and embedded capability. I am very much looking forward to supporting this collaboration as they achieve their goals."
The Insights Family recently released its new website, to take a sneak preview of what is to come and the pioneering MarTech which The Insights Family continue to build, visit: https://theinsightsfamily.com/register/
For all media enquiries please contact Harry Brown
Email: harry.brown@theinsightsfamily.com
Phone Number: (+44)7551 928096
The Insights Family is the global leader in kids, teens, parents, and family market intelligence, providing real-time data on their attitudes, behaviours, and consumption patterns.
Broken down by country, we survey c400 kids between the age of 3-18, and c200 parents of children between the age of 1-16 every week. Equating to c21,000 kids, and c10,500 parents per year, per country. This means that the company interviews a new family member somewhere in the world every 45 seconds.
Kids Insights and Parents Insights operates in Argentina, Australia, Brazil, Canada, China, France, Germany, India, Indonesia, Italy, Poland, Japan, Mexico, the Philippines, Russia, Saudi Arabia, South Africa, South Korea, Spain, Turkey, UK, and the US.
Clients include Amazon, BBC, Danone, Disney, Initiative, Kraft, LEGO, Mattel, MediaCom, PBS, Paramount, Pokémon, SEGA, T-Mobile and Warner Bros.