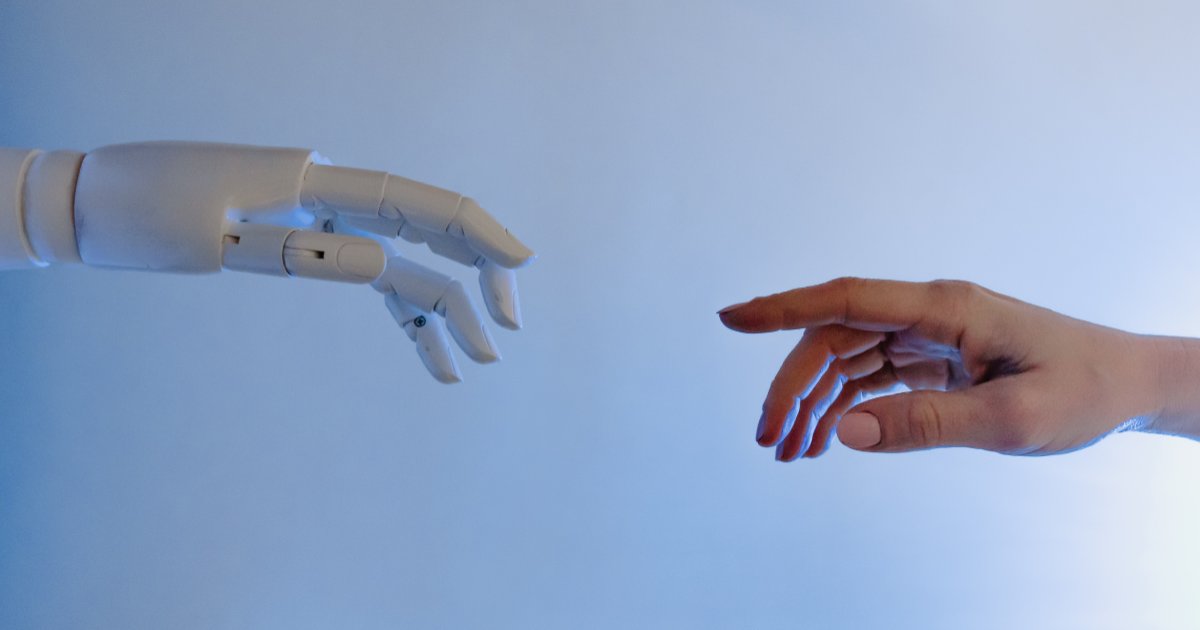 The Legal Lowdown on AI
An Executive Voices Blog by Relani Belous, Principal and Founder of Belous Law Corporation
What is your immediate reaction when you think about ChatGPT? Perhaps you've already tested the artificial intelligence (AI) chatbot, or maybe you have absolutely no interest in it.
Regardless of how you feel about it, AI is here and has been for a while. From its research origin at Dartmouth in the 1950s to modern entertainment—think M3GAN or the classic 2001: A Space Odyssey—AI is part of our leisure activities, our gaming spaces, and our devices. (Especially that device you're likely holding onto right now.)
AI is machine learning and can process massive amounts of information in a fraction of the time it would take large groups of people to accomplish the same thing. This includes the technology behind web search engines like Google and speech recognition software like Siri and Alexa.
Headlines today, however, are focused on generative AI computer systems such as ChatGPT and AI Art as well as Google's Bard AI. A lot of ink has been spilled, but should we be concerned? How will this affect the global brand licensing industry?
The Imitation Game
A major concern with AI is one we are all unfortunately too familiar with—deepfakes. AI tools makes it very easy to copy someone's image and emulate voice. This could be an issue for brands that use celebrity spokespeople or endorsers. There are also possibilities that this technology could be used to pose as a brand and misdirect consumers.
Trouble with Trade Secrets
Another issue is that of trade secrets, confidentiality, and other privileged information. ChatGPT and other AI tools are not confidential outlets. In fact, these tools learn by user input and that input can be "spit out" somewhere else.
The Copyright Conundrum
Recently, in connection with the copyright and registration issues raised by AI, the U.S. Copyright Office is issuing new registration guidance. That said, this updated guidance makes clear that if someone applies for copyright, they have a duty to disclose the inclusion of AI-generated content in works submitted for registration, and essentially the "human" elements will be able to be registered.
Another issue is that many generative AI tools are "trained" to pull data from publicly available platforms that may include protected works. There is currently litigation on this subject matter in connection with protected third-party rights with a case filed In November 2022 against ChatGPT, Microsoft, OpenAI, and other parties in that space, which is now pending in the Northern District of California.
Guilds Get Going
The Writer's Guild of America (WGA) has come out with a statement that indicates that "the WGA's proposal to regulate use of material produced using artificial intelligence or similar technologies ensures the companies can't use AI to undermine writers' working standards, including compensation, residuals, separated rights, and credits." For now, this will serve to as a potential block to the use of AI to circumvent the union.
And the Screen Actors Guild (SAG), with regard to actors, recently noted that, "the terms and conditions involving rights to digitally simulate a performer to create new performances must be bargained with the union." This will likely lead to amendments to bargaining agreements.
AI (Amazing Interaction)
Clearly, there is a lot to figure out from a legal perspective and to consider as you build and protect your brand. But despite these concerns, AI can also boost our efficiency as humans and free up our time for more creative work.
It is not, however, a substitute for the basic human need to feel connected to people and to the universe. So, for now, maybe look up from your device and see how glorious a world we live in and have your own AI—an Amazing Interaction.
Relani Belous is the founder and principal of Belous Law. Her background includes in-depth experience in intellectual property, business affairs, corporate compliance/governance, marketing, production/licensing, consumer products, and media regulation. She is highly skilled at interpreting twentieth-century laws (which have yet to be updated) for situations and matters that exist in the twenty-first century. Her firm focuses on the IP, tech, and entertainment space as well as advising entrepreneurs in an ever-changing landscape. Content is provided for educational and informational purposes only and is not intended and should not be construed as legal advice or an advertisement in any manner.