The Must-Attend Show in China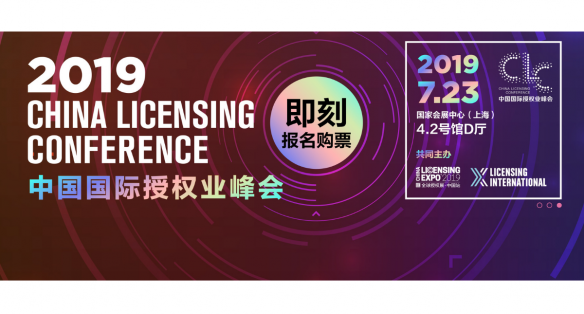 Launched in 2017, Licensing Expo China is the premier annual tradeshow dedicated to licensing and brand extension in the world's fastest growing licensing market. Co-located with Children Baby Maternity Expo (CBME), the events attract more than 51,000 visitors every year. Licensing Expo China is a part of the Global Licensing Group at Informa Markets, the licensing industry's leading tradeshow organizer and media partner. Also, being sponsored by Licensing International – leading trade organizer of global licensing industry. Its mission is to provide licensing opportunities around the world by bringing brands and products together.
LEC will be held at Shanghai's National Exhibition and Convention Center on July 24 – 26, 2019, will host a new series of interactive activities encouraging attendees and brands to forge strategic relationships. The third annual trade show will showcase more than 800 brands, reflecting the growth of China's licensing market.
Licensing Expo China 2019 will welcome back many exhibitors including Alpha, China Literature, Tencent, PPW, FANTAWILD, WinSing Animation, iQIYI and more. What is even more exciting is that Warner Bros, IMG, Yale University, Smiley, Bona Film Group, WANDA, China Film Group will exhibit the show as new brands.
The following are some exciting activities light up the show:
The China Licensing Award is co-organized by Licensing Internationl and Licensing Expo China, China Licensing Awards is established to recognize the creativity and innovation of Chinese licensors and licensees. SUBMIT NOW to showcase your outstanding achievements and strong potential to China licensing industry. Submission closes on April 19th, 2019, and the China Licensing Awards Ceremony will be held on July 24th, 2019, the first day of the trade show.
There are totally 17 awards this year and each award finalist will win a large number of publicity opportunities and be invited to attend the award ceremony. Besides, the winner of "Up-and-coming IP of the Year" will get  an additional 9 SQM booth at the 2020 global licensing expo China (LEC) exhibition site as reward, as well as a one-year licensing related guidance opportunity from LICENSING INTERNATIONAL China.
China Licensing Conference
China Licensing Conference will be hosted at 23 July, the day before the trade show, co-organized by International Licensing Industry Merchandisers' Association (LICENSING INTERNATIONAL) and Licensing Expo China. This year, topics includes Brand Cross-over, E-spot, local base entertainment etc. as well as LICENSING INTERNATIONAL Global Licensing Industry Repot will be highly recommended in the conference.
IP is getting more popular every day in China, and it is been highly demanded in different industries. New this year, we created IP+X project, it aims to link IPs with different industries, such as Food and Beverage, Beauty and Health, Fashion, Furniture, Hotel and Leisure, and Culture.
Other Highlights of 2019:
New Specialized Zones in 2019:
Attendees will have access to brand-new zones in the International Pavilion, a dedicated space for different companies and agents from across the globe to gather: Film & Broadcasting, Animation & Characters & Gaming, Art & Museum, and Brands & Agents zone.
Returning in 2019 is the Matchmaking Service offering exhibitors and attendees the opportunity to pre-book business ahead of the event. Other matchmaking activities offered include the VIP Buyer Matchmaking Roadshow, Exhibitor Roadshow, Matchmaking Afternoon Tea, Matching Brunch, among others.