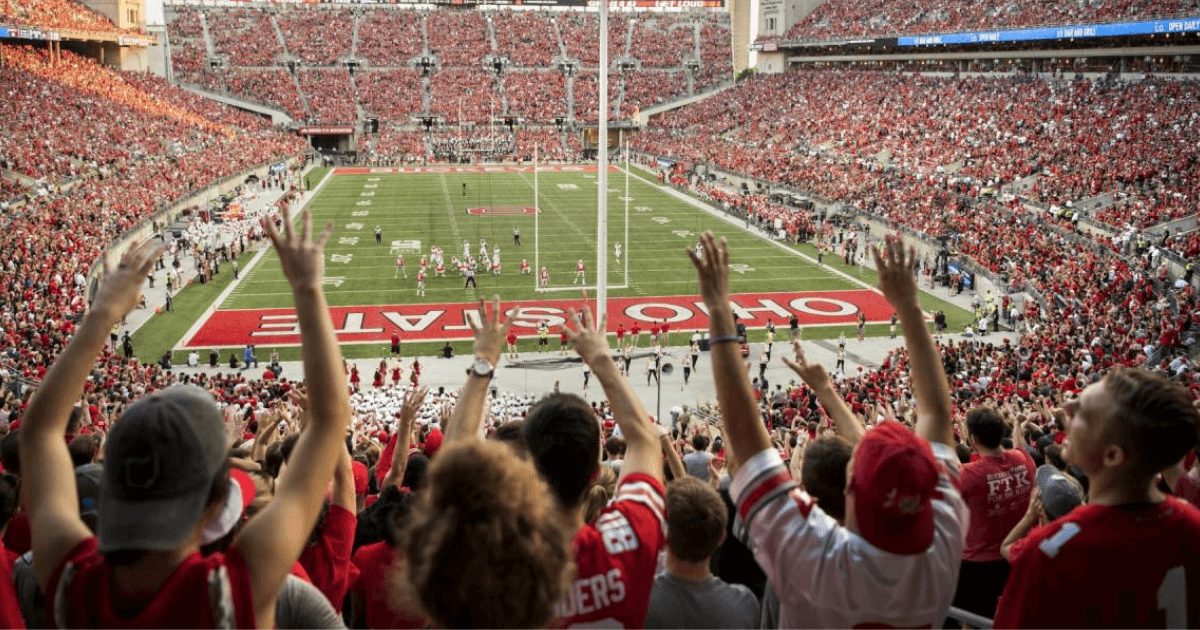 "THE" Ohio State University Spotlights Trademarks
It's a simple article, but Ohio State University's successful three-year quest to trademark "THE" shines a spotlight on the licensing changes such a move may require.
Ohio State was named the rather unwieldy Ohio Agricultural and Mechanical College at its founding in 1870 before switching to the Ohio State University eight years later. And while Ohio State doesn't own the word THE, it is one of the more unique trademarks. In the case of THE—and any other trademark for that matter—any party can, within five years of its being registered, petition to cancel it on grounds that it doesn't function as a trademark.
Ohio State is unlikely to require licensees to make wholesale changes to conform with the new mark, however, and, to begin with, it only applies to clothing and apparel.
"You can't own the word for everything, so they don't own the word," said Josh Gerben, founder of Gerben Intellectual Property. "This was something that apparently they felt was important enough to spend the time and energy on to register, and ultimately be able to police the marketplace from anybody that might be using the word as branded clothing."
Other attorneys were more dismissive. "THE is really a trademark outlier with totally unique circumstances and long prosecution history," said a trademark attorney. "It also will likely have zero enforcement, so it's more a PR move than anything else."
Yet that vague word is among several recent examples of the potential impact changes in design, team names, and logos can have on licensing.
For example, when the Washington Redskins in July 2020 signaled their intent to drop the team name and mascot after the murder of George Floyd, the move forced many licensees to quickly sell off existing inventory. The switch to Washington Commanders was a two-step process with "Washington Football Team" used as a stop-gap until Commanders was formally adopted last year. But the switch was limited to the team name and didn't include the burgundy and gold colors that have been its hallmark for 90 years.
In the case of the Cleveland Guardians, the switch from "Indians" was more gradual. It began with the dropping of long-time mascot Chief Wahoo from Cleveland uniforms in 2019. Last year the team announced it was discontinuing "Indians" and switching to Guardians in 2022.
"In the case of Washington there were retailers who said they weren't going to carry [Redskins-branded] products so there was almost a hard stop and licensees either had to sell-off or destroy existing inventory," an apparel licensee executive said. "In the case of Cleveland there was enough advance notice of the logo change and redesign that there was some expectation as to how long it would take to sell off existing inventory and transition to the new marks."
In an orderly transition to a new logo, team name, or trademark, licensees are typically given a six- to nine-month "grace" period to sell off existing inventory and make the required changes, said Matt Curran, special projects manager for trademarks and trademark compliance at the University of Southern California.
"Ideally, licensees would be given a lead time in advance of the change being made so they could start working on the new product to have the product when the changes become public," Curran said.