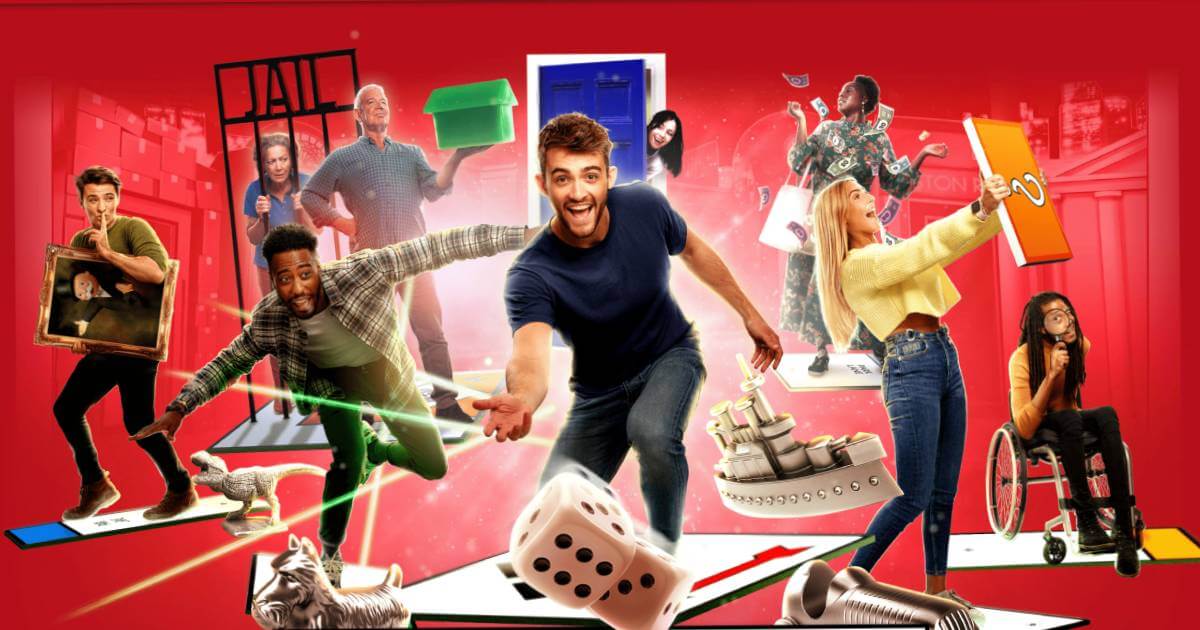 The Path Entertainment Group and Al Hokair Group Open First Monopoly Lifesized in Saudi Arabia
London, UK  —  The  London-based production company The Path Entertainment Group has today announced a new partnership with the Al Hokair Group, as part of its existing licensing agreement with global branded entertainment leader, Hasbro, to bring Monopoly Lifesized to millions of people in Riyadh, capital of the Kingdom of Saudi Arabia. The agreement introduces the immersive experience based on the world's most popular board game to a prosperous new market, in time for a major cultural festival, the Riyadh Season. It is the first time Monopoly Lifesized has been licensed outside of the United Kingdom, reflecting the globally recognized brand's rapid growth and success in London.
The immersive experience, a life-sized version of the beloved family board game, has launched in Riyadh as part of the major Riyadh Season 2022 festival. Last year the festival was attended by 15 million visitors and featured hundreds of events across numerous entertainment zones. Monopoly Lifesized is situated in Boulevard World, one of the biggest zones in Riyadh Season 2022 and bursting with family-friendly activities.
Consumers visiting the Riyadh Season 2022 festival will have the chance to play the 'Classic' version of the life-sized board game experience. In spring 2023, additional custom-built boards including the 'Luxury' and 'City' boards will be ready to play in Riyadh. All of the life-sized boards are perfect for families and those after looking for a new immersive activity, as well as for corporate events and the city's growing business community. There will be an official opening in the spring for the additional boards and the Monopoly-themed Top Hat Restaurant, available to consumers alongside the game experience.
The new international deal, brokered by The Path Entertainment Group, is expected to be the first of many licensing agreements for Monopoly Lifesized that will bring the experience to consumers worldwide in markets including the US, Europe and Asia Pacific. Monopoly Lifesized first opened its doors on Tottenham Court Road in London in 2021, which soon became a roaring success amongst a growing sector of immersive attractions in the United Kingdom.
David Hutchinson, CEO of The Patch Entertainment Group, said: "We're excited to partner with the Al Hokair group to bring Monopoly Lifesized to the Kingdom of Saudi Arabia, our award-winning and location-based entertainment concept inspired by the internationally loved board game. The consumer appetite for immersive experiences is growing globally, and we're delighted to increase our global rollout with additional licensing agreements in the pipeline in other major markets. Thanks to my team for working tirelessly, and our London site team who are now into their sixteenth month of operation at our flagship site on Tottenham Court Road."
Mr. Mohamed Attia, Al Hokair Group's Entertainment General Manager said: "We've selected Riyadh to host the first of many projects which will be a milestone in the group's development journey. Monopoly Lifesized is a real-life, full-sized version of Monopoly offering the chance to hop around the board and build the property empire of your dreams. It is built as a hybrid of escape rooms, board games, and team challenges – in other words, loads of fun!" 
Matt Proulx, Vice President of Location Based Entertainment at Hasbro, said: "Our Monopoly Lifesized in London won the Best Location-Based Entertainment Award at The Licensing International Excellence Awards this year, and we're excited to bring this award-winning experience to residents and visitors in Riyadh. Monopoly is a timeless classic, and we're thrilled to continue offering more meaningful ways for families and future generations to engage with the brand. At Hasbro we recognize immense brand-building opportunities, as part of our Blueprint 2.0 strategy, and we'll continue to bring these exciting experiences to life, just like with Monopoly Lifesized."