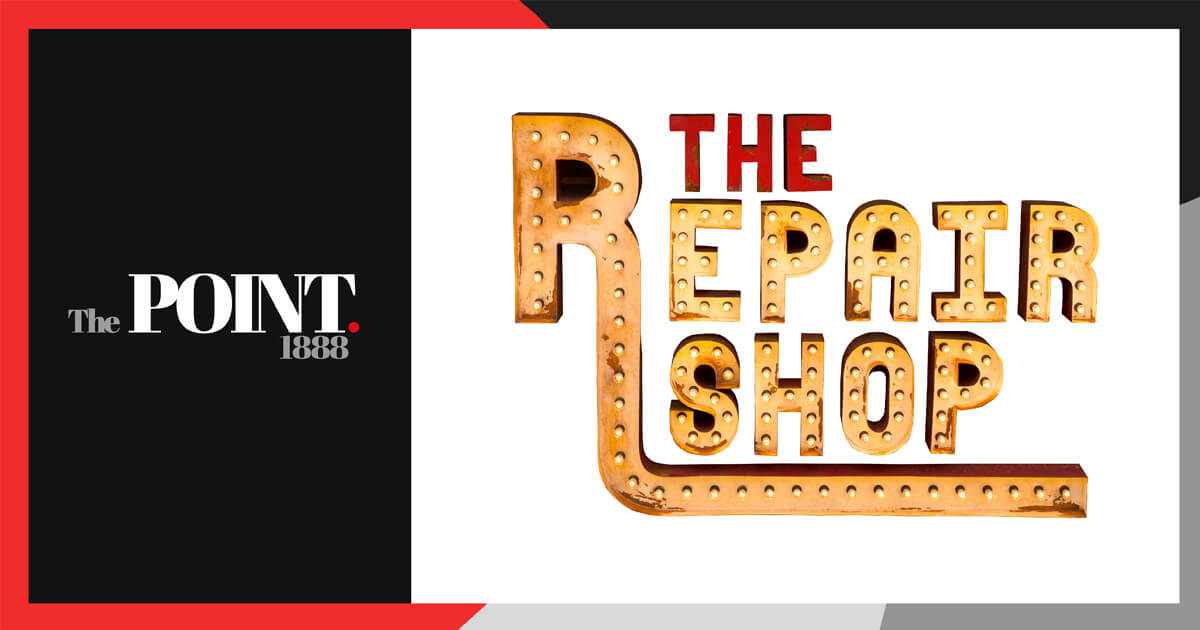 The Point.1888 Partners With Ricochet to Develop The Repair Shop Brand
Ricochet, producers of The Repair Shop has partnered with brand specialist, The Point.1888 to explore potential licensing possibilities.
The hugely popular show which broadcasts on the BBC in the UK and across the world in various territories, sees a team of Britain's most skilled craftspeople rescue and resurrect objects their owner's thought were beyond saving. Together the experts pool their talents and resources to restore these priceless pieces of family history, and bring them back to life.
An important goal in the brand licensing strategy, for both Ricochet and The Point.1888, is that every new product for The Repair Shop, has a purpose, adding value to the consumer's life in some way.
Since its creation seven years ago, The Point.1888 has prided itself on working with brands with purpose and authenticity, such as Team GB which works to inspire younger generations into sport; Battersea which homes and cares for cats and dogs, and many more.
Janine Richmond, Head of Product and Brand, at The Point.1888 said, "To work with a brand that the British public has really taken to heart is such a privilege. There are so many important elements to the show, from all the experts, to the contributors and their cherished items, and all will play an important part in shaping our programme. The series plays an incredible role in enhancing people's lives and so too, we hope, will the products we create."
Joanna Ball, Managing Director of Ricochet, said: "The Repair Shop is a very special place and in a short time has built a passionate and loyal audience. We are looking forward to working with The Point to translate the magic of the barn for its many fans into product."
About The Point 1888.
The Point.1888 is the next generation of brand licensing. Matching brands with retailers and manufacturers to create powerful new products, The Point.1888 helps its clients boost revenue, brand awareness, consumer engagement and brand love. It also donates 11% of its profits each year to charities that have an emotional connection to each collaboration.
Borne from Joseph Miller & Sons Ltd, The Point.1888 is a fifth-generation family company with 130 years' experience in bringing products to market. It believes that making more money and getting closer to customers is easy when you have the right partner. You go out of your comfort zone, create something new and work with businesses you never thought you would. And the results can be incredible. That's The Point(.1888) of brand licensing.
For brand extension opportunities please visit www.thepoint1888.com
About The Repair Shop:
The Repair Shop is an award-winning format produced by Ricochet which first aired on BBC Two in March 2017. It has captured the hearts of BBC viewers and grown in popularity as it moved across to BBC One for a Daytime slot and since March 2020 it has also aired in BBC One's Peak schedule at 8pm, following a popular Christmas special, which attracted 5.5m viewers. Daytime episodes broadcast during lockdown consolidated at 6.5m and a 27.4% audience share (April 2020). The next daytime series of The Repair Shop is due to start on March 14th with a special within the Comic Relief Night of TV on March 18th.