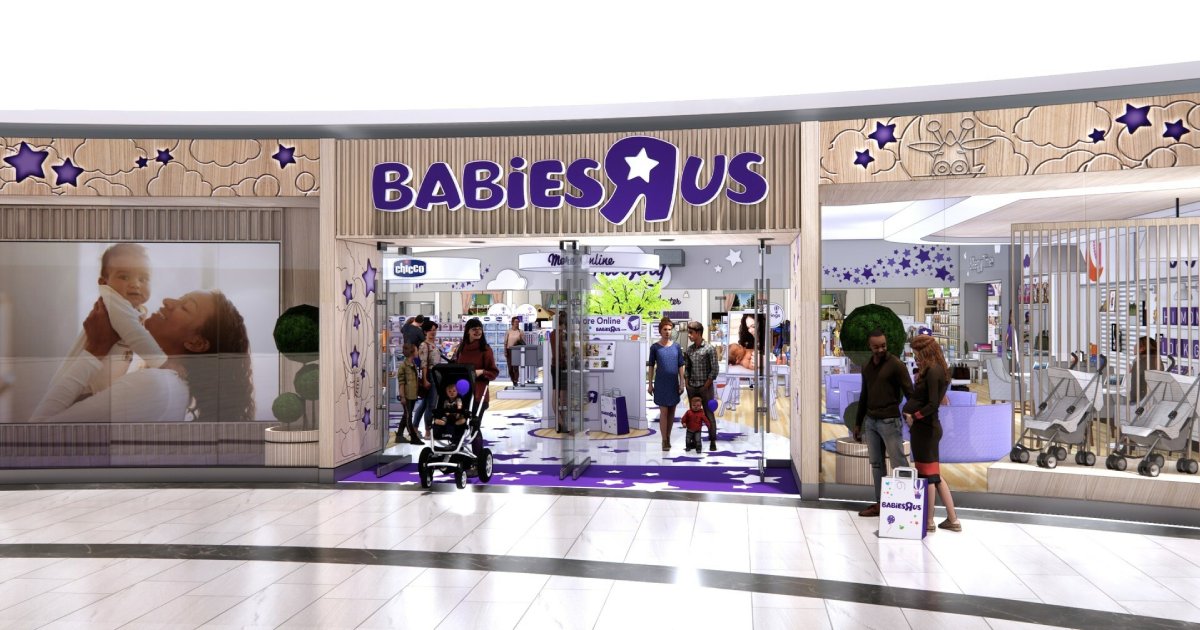 The Rebirth of Baby Superstores
Baby superstores are experiencing a rebirth.
About 5,000 baby and infant products stores closed during the past five years. And while large retailers like Target and Walmart, off-price retailers, and specialty and club stores have likely absorbed some of that business, there is a significant focus right now on reclaiming those sales.
Babies "R" Us, for example, had 237 stand-alone locations and 420 stores co-located with Toys "R" Us. And BuyBuy Baby, which was purchased by supplier Dream on Me,  had 131 locations and posted about $1.5 billion in annual sales.
The new generation of baby and infant-focused retailers, however, feature smaller locations. The 10,000-square-foot Babies "R" Us store that opened earlier this month at the American Dream mall in East Rutherford, NJ is a fraction of the size of the 30,000- to 40,000-square-foot locations that existed under the ownership of Toys "R" Us.
Additionally, these new retail offerings are being recast as experiential stores rather than following the "stack 'em high and let it fly" merchandise strategy that dominated the format in the past.
Online baby registry Babylist, for example, is opening an 18,000-square-foot flagship store in Beverly Hills, CA in August, CEO Natalie Gordon said. But it will only have about 1,000 square feet dedicated to merchandise. The bulk of the remaining space will be experiential, including "testing" areas for baby strollers and car seats, an education center, and a sign-up for a registry, said Gordon, whose company has 10 million registered users. Babies "R" Us is employing a similar strategy with its new location in American Dream.
"It will have to be more of an experience than a store solely dedicated to selling products because consumer expectations have changed," Gordon said.
The struggles of baby superstores have been well documented. Gymboree filed for bankruptcy in 2017 and shuttered about 300 of its 1,400 locations before permanently closing two years later. Babies "R" Us fell victim to the bankruptcy of Toys "R" Us in 2018 and BuyBuy Baby was a casualty of Bed Bath & Beyond's liquidation earlier this year.
Other baby and children's retailers like Carters (1,226 locations as of July 19) and The Children's Place (525 locations as of July 12) have reduced the number of stores by 10% and 35% since 2018, resulting in the closure of 500 locations, said Jason Miller, Chief Investment Officer at real estate developer Grand Sakwa Properties. Children's Place also laid off 138 employees earlier this month in closing its Secaucus, NJ headquarters. In total, more than 15 million square feet of space dedicated to baby and infant products has been vacated in the last five years, Miller said.
Amid the restructuring, many consumers moved to make more purchases online. Online sales of baby- and infant-focused products rose 50% to $14 billion in 2020 (up from $9.6 billion two years earlier), according to research firm IBISWorld. That growth slowed in 2021 (+4%) and 2022 (+2.7%). But digital sales accounted for 46% of The Children's Place's Q1 2023 revenue and that number is expected to rise to 60% by 2025 in posting $1 billion in sales, CEO Jane Elfers said.
Yet despite the difficulties of their parent companies, Babies "R" Us and BuyBuy Baby have been somewhat resilient. Babies "R" Us still has 100 locations in international markets and is planning for a potential rollout in the U.S., said WHP Global CEO Yehuda Shmidman, whose firm owns the brand along with Toys "R" Us.
And Bed Bath & Beyond increased the number of BuyBuy Baby stores by 10% even as it closed many of its own locations. For its part, Babylist posted $300 million in revenue in 2022. It has raised $40.7 million in four funding rounds, the most recent being in November 2021.
"The stores had a dedicated customer base and proven sales record —often over decades," Miller said. "And while some of these sales have undoubtedly [been] absorbed by others and lost for good, it would not be a surprise if Babies "R" Us could capture at least some the volume, especially if it were to open near to some of its best-performing locations."