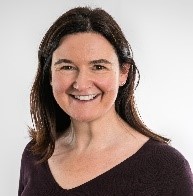 The UK Has Left the EU. What You Need to Know….
By Esther Jolley
IA Director
Stobbs
Brexit has been largely forgotten about for the last few months as the more pressing news of a global pandemic has taken over. If you fall into the, 'I've been paying absolutely no attention' camp, then you need to be aware that unfortunately, Brexit is not over and whilst some goalposts still appear to be moving, according to the UK Govt. website from 1st January 2021 new trading rules will apply.
Hands up if you didn't actually know that the UK has officially left the European Union already?!
The Basics
31st Jan 2020 The UK left the EU
1st Feb 2020 Transition period started:

An 11-month period designed to allow UK and the EU to negotiate their future relationship, whilst keeping all the current rules the same.

31st Dec 2020 Transition period ends
1st Jan 2021 New rules apply
UK/EU Trade
Up until now, the UK has been part of the EU which means it has been subject to a defined set of trading arrangements; the 'single market' and the 'customs union'.
Being part of the single market has meant that all countries in the EU have shared the same rules on product standards and access to services, and the customs union is an agreement between EU countries not to charge taxes or tariffs on each other's goods.
There are two possible conclusions for the end of the current transition period:
A new trading deal between the EU and the UK is agreed and a new relationship starts
No deal is agreed, and the UK exits the transition period without a trading deal in place
Important: To keep up-to-date with news regarding negotiations and any customs and tariff implications, see https://www.gov.uk/transition.
Regardless of the end date for negotiations, there are some implications for Licensors and Licensees regarding TM registrations, license agreements and the application of the Treaty of Rome.
Trade Mark registrations
Any existing registered EU Trade Marks (EUTM) (and EU designations of International Registrations), will continue to have effect in the member states of the EU and will automatically be cloned into a comparable UK registered trade mark (UKTM) on 1 January 2021, unless the owner makes other arrangements.
Effect on License Agreements
It is worth checking any provisions in license agreements that refer to the EU or to EUTM as they may need interpreting or changing.
You should also have confirmation that any reference to an EUTM should continue to be interpreted as referring to the EUTM and its automatically created equivalent UKTM.
The licensor will need to keep not only the EUTM alive and renewed, but also the equivalent UKTM.
It's not common, but if you have an agreement where EU countries were not individually specified in the agreement and were instead grouped as 'European Union', you may want to amend the agreement to clarify that UK still remains part of the grant of rights.
The Treaty of Rome
Up until now, the Treaty of Rome has allowed for 'passive' sales between companies based in EU countries, regardless of whether those countries have been specified in the territory grant of a license agreement. For example, if a UK-based licensee with a UK-only license agreement was approached by a retailer from an EU country asking to purchase product, the UK-based licensee was legally permitted to fulfil that order.
As the UK is no longer part of the EU, a UK company with a UK-only license would be in breach of their agreement if they fulfil passive sales requests from remaining EU countries.
This clearly has implications for licensees when negotiating new territory grants.
Jurisdictions
If you have license agreements which are governed by the law and jurisdiction of England and Wales but mostly EUTMs are involved, it might be advisable to review the location of the governing law and jurisdiction as this position might not be beneficial for either party.
License recordals
If a licence was registered for a EUTM, it will not automatically be registered for the automatically created UKTM, so an additional recordal of the licence with the UKIPO would need to be done. It will be possible to record a licence against a cloned UK registration which is already recorded in the EUTM register within a 12-month window from 1 January 2021. This recordal has no effect on the validity of the licence but under UK law, a licence of a UKTM is only effective against a third party acquiring a conflicting interest, such as a party buying the UKTM, or a subsequent licensee whose rights conflict, if it has been registered at the UKIPO. Additionally, the rights of an exclusive licensee to enforce the UKTM in its own name also depends on the registration of the licence with UKIPO.
Infringements
Going forward it should be noted that if there is an infringement, pan-European injunctions will no longer be valid in the UK, so rights need to be enforced separately, both in the EU and in the UK.
Take action
The key takeaway is that it would be advisable for Licensors and Licenses to review all license agreements and take steps to amend and/or clarify provisions which concern EU countries and the UK.
You may want to make sure that your team understand at least the basics, so they are better equipped to advise and negotiate.
It's important for everyone in the product supply chain to be aware of what is and is not now permitted under the terms of the license.
Any license management software will need to be updated to reflect amended position regarding allowable sales.
Stobbs is a leading brand advisory company based in the UK, with global reach. In addition to the core of Trade Marks and IP and IA legal advice, their services include Litigation, Designs and Copyrights, Disputes, Online Brand Enforcement, Anti-counterfeiting, Brand Extension, Domains and Systems, Brand Intelligence and Brand Valuation. Esther Jolley can be reached for a a no-obligation conversation or commercial or legal support on this topic at Esther.jolley@iamstobbs.com