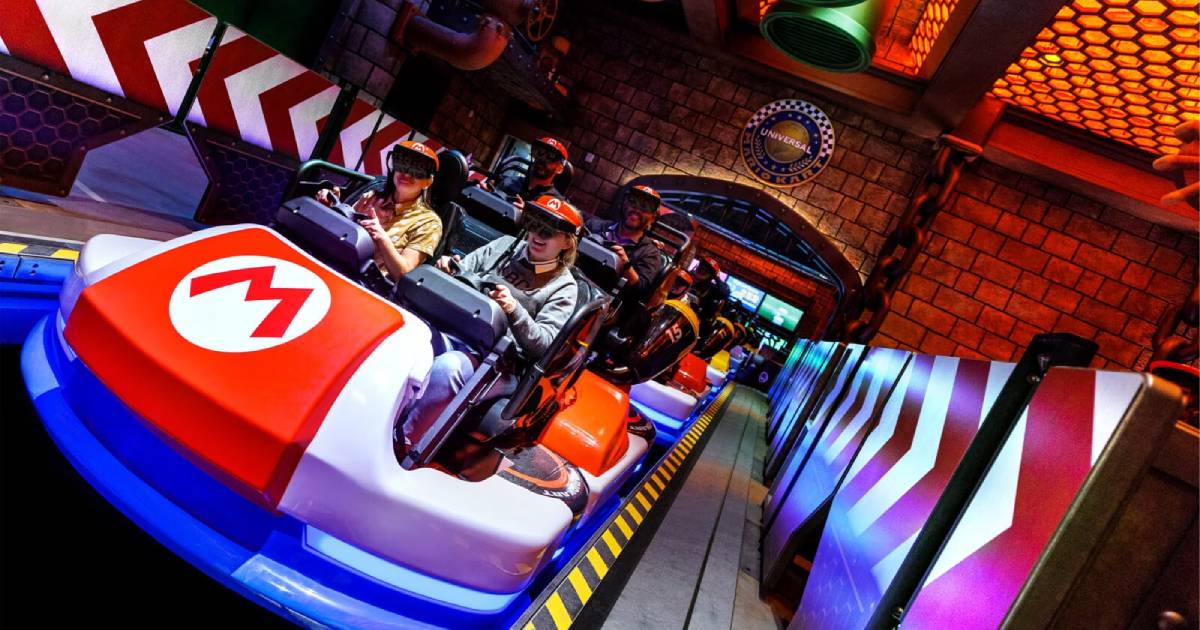 Theme Parks Get Specific
Could the announcement of several new niche theme parks be the beginning of a genre-focused strategy for the location-based entertainment (LBE) business?
It's a question that was recently raised after NBCUniversal announced plans to open its first parks designed for kid audiences (Frisco, TX) and horror enthusiasts (Las Vegas).
While the concept of smaller, and in some cases more regional, IP-based parks isn't new, it's been met with mixed results in the past by a business that is dominated by full-scale facilities.
For example, DisneyQuest—which first opened at Florida's Downtown Disney in 1998—expanded to Chicago a year later as an indoor, interactive theme park designed to attract consumers that might not get a chance to visit larger LBE destinations. But the Chicago location closed two years later due to low attendance, and subsequent plans for Philadelphia and Toronto were scrapped.
And Disney's California Adventure—which opened in 2001 as a California-themed park—continues to operate but ran into trouble early on when the admission price was the same as the larger Magic Kingdom, despite offering fewer rides and characters.
"The challenge is that consumers have a certain type of experience in mind when they hear 'Universal Studios' or another theme park. And no matter how much they are educated as to what this new park is about, that is not going to go away," said George Wade, President of the consulting firm Bay Laurel Advisors. "The problems that major park companies have run into when they introduce new products on a smaller scale is they are victims of their own success."
That success often hinges on whether consumers return to the park numerous times or visit just once and bringing in those repeat customers can be a significant hurdle for regional facilities, Wade said.
Universal Parks & Resort's upcoming Las Vegas-based Halloween Horror Nights experience will likely benefit from the frequent flow of visitors to the city. Vegas once generated 80% of its tourism business from the casinos but now sees food and beverage, entertainment, and shopping represent 75% of the business. The kid-focused Frisco location won't benefit from the same level of foot traffic, licensing executives said.
Yet NBCUniversal remains confident. The division's theme park group reported a 12% rise in revenue in Q4 to $2.1 billion, led by its locations in the U.S. (Orlando) and Japan (Osaka), and offset by the Beijing, China park, which was impacted by pandemic-related restrictions. The company also has a licensing agreement with Genting Group to operate Universal Studios Singapore and will open a licensed Super Nintendo World at its Hollywood, CA, park on February 17. Additionally, a Super Nintendo World will be featured in the Epic Universe, which is set to open in Orlando in 2025.
"The concept in the Dallas area will be designed for a younger audience with less investment," NBCUniversal CEO Jeff Shell said during a recent call with investors. "If it's successful, it's a concept that will work in a lot of places around the world that may not support a full-scale theme park like we have in Orlando or Beijing. They won't all be places for a big giant primary theme park, and we might look at different concepts for different markets."
Indeed, there is likely to be less pressure in certain international markets where the costs and consumer expectations are likely to be lower, industry executives said. And Universal plans to use its "substantial IPs," including DreamWorks and Illumination, as means for extending the NBCUniversal brand, said Brian Roberts, CEO of NBCUniversal parent Comcast.
"Internationally, this could work because you have less expectation from the consumer plus you have less capital where you might not be able to build a full-blown theme park, but you might be able to build something on a smaller scale in select markets [like Southeast Asia]," Wade said.