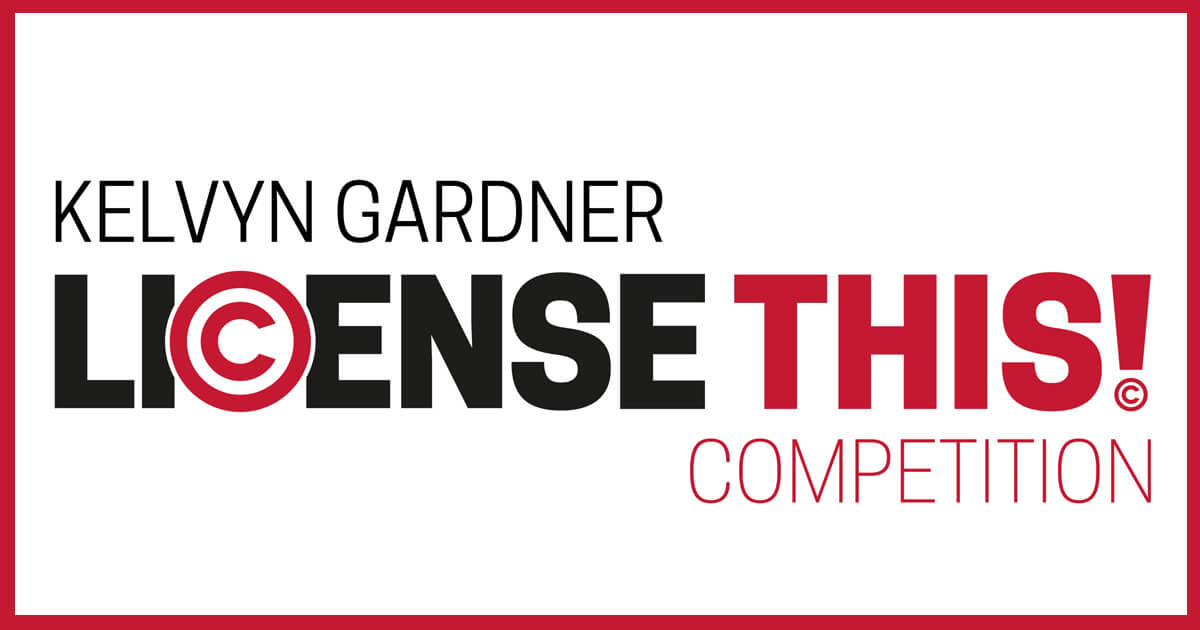 They're grrrrrrr-eight! Brand Licensing Europe eight finalists for 2022 Kelvyn Gardner License This! competition
Tuesday 1100-11:30: Product Design category finale
Thursday 10:30-12:00: Character & Animation and Brand & Design category finales
BLE, 20-22 September, ExCeL London – click for free registration
Eight aspiring designers, illustrators, inventors and entrepreneurs have been shortlisted for the 2022 Brand Licensing Europe Kelvyn Gardner License This! competition, which aims to boost the profile of businesses and individuals keen to get a foot in the door of the $315 billion* global licensing market.
The competition has three categories – Brand & Design, Character & Animation and Product Design – the latter of which is open to students this year for the first time and asked entrants to design a Wallace & Gromit branded STEM toy with an RRP below £30.
The eight finalists are:
Brand & Design: 
Animo: Animo's designs are based on the watercolour paintings of animals by the Swedish artist and stage designer Anna Gisle inspired by her many years working in the theatre and the world of Scandinavian children's literature.
Klara Hawkins: Her brand features distinctive, colourful and charming surface design that appeals to all ages!
She said: "Beyond thrilled to be a finalist! Feels completely overwhelming and I've cried lots of happy tears since finding out the news. I truly love what I do and do what I love. This is my passion, and I am so grateful and happy to be on this amazing journey."
The Spookysaurus: The Spookysaurus started as a character in a children's picture book aimed and, from these books the idea has grown and is soon to be expanded into the children's fantasy book "The Spookysaurus and the Boy with No Fear".
The Spooysaurus' Crispin Lowrey said: "Wow! Just WOW! I am so delighted to be a finalist at this year's 'License This!' competition! I can't wait to share more about the Spookysaurus with the judging panel on the day!"
Character & Animation: 
Frobelles: Frobelles is a character and digital toys brand based on sisters Coco, Kelli & Krista. The Frobelles proudly rock their Afro hair and inspire girls to love their natural tresses. Through a gaming app, digital content, a fan club, and activity magazine – the brand provides much-needed positive representation for girls with afro hair, it encourages self-confidence and fosters sisterhood.
Frobelles' Yvonne Ottley said: "I am so delighted to make it to the finals of License This! My daughter and I are excited at the prospect of where this competition could take our brand. Having attended Brand Licensing Europe for several years to learn from and be inspired by the incredible brands and experts, it feels surreal to have this opportunity to pitch to industry leaders and possibly win! Best of luck to all the finalists."
Let's Go See: Based on the original Pilot Ollie and Pilot Polly adventure books written by Captain Rob Johnson, Let's Go See uses animations, an augmented reality app, picture books and schools' packs to entertain, educate and inspire children about the wonders of our world, it's amazing people and cultures.
Product Design – this category is in partnership with Mojo Nation and Aardman:
Lorcan O'Shea and his 'Contraption Creator'
Penny Kyriacou and her 'Invent-A-Cards'
Phoebe Bamford and her 'Stop Motion Bonanza Boz Set'
The live finals will take place at BLE in the License Global Theatre at the following times…
Tuesday 1100-11:30: Product Design category finale
Thursday 10:30-12:00: Character & Animation and Brand & Design category finales
… when all eight finalists will present their properties, concepts and products to the judging panel, which is chaired by Start Licensing Director Ian Downes.
Phil King, Managing Director, Trademark Products Ltd
Sabrina Segalov, Senior Licensing Manager, Sanrio Global Limited
Emily Fawcett, Head of Global Licensing, Abysse Corp
Dan Grant, Licensing Director, Danilo
Teri Niadna, Managing Director, Brandgenuity
Sarah Ward, Chief Executive, The Giftware Association
Clare Piggott, Director of Licensing and Merchandising, Larkshead Licensing Ltd
Billy Langsworthy, Co-Founder, Mojo Nation & Brands Untapped
Sarah Lawrence, Director, This Is Iris
Dale Boreham, Senior Design Manager, Moonpig
Maxine Lister, Head of Licensing, Natural History Museum
Rob Goodchild, Commercial Director, Aardman
Charlie Langhorne, Director, Wild in Art
Adam Vincent-Garland, Business Development Manager – Video Games, Toys and Interactive, Aardman
Adam Vincent-Garland, Business Development Manager – Video Games, Toys and Interactive, Aardman, said:
"I have been extremely impressed by the quality of this year's STEM Toy design submissions. Wallace and Gromit have been applied expertly with careful consideration for both the commercial and learning aspects of the products. In fact, it has made narrowing the shortlist down to just the last three students very difficult indeed!"
Brand Licensing Europe is the leading event in Europe for licensing and brand extension, taking place 20-22 September 2022 at ExCeL London. Visitors can register to attend for free at www.brandlicensing.eu.
About Brand Licensing Europe
Launched in 1998, Brand Licensing Europe is the only pan-European annual event dedicated to licensing and brand extension. The London event features over 2,500 brands and more than 7,500 licensees, manufacturers, retailers, distributors, and licensing agents. Brand Licensing Europe is a part of the Global Licensing Group at Informa Markets, the licensing industry's leading trade show organiser and media partner. Its mission is to provide licensing opportunities around the world by bringing brands and products together.  
About Global Licensing Group
The Global Licensing Group at Informa Markets is the licensing industry's leading tradeshow organizer and media partner. Its mission is to provide licensing opportunities around the world by bringing brands and products together. The following events and information products are produced for the licensing industry by the Global Licensing Group at Informa Markets: Licensing Expo, Brand Licensing Europe, Licensing Expo Japan, Licensing Expo Shanghai, The Licensing Leadership Summit, License Global magazine, License Global Daily E-News and The Licensing Mixtape podcast. Global Licensing Group events are sponsored by Licensing International.
About Licensing International
Licensing International is the leading trade organization for the global licensing industry. Licensing International's mission is to foster the growth and expansion of licensing around the world, raise the level of professionalism for licensing practitioners, and create greater awareness of the benefits of licensing to the business community at large. Founded in 1985, Licensing International members in over 40 countries enjoy access to an array of benefits, including extensive educational programming and worldwide networking events. Visit LicensingInternational.org for more information and to utilize licensing's definitive online resource.
About Mojo Nation 
Mojo Nation is the home of Mojo Nation and Brands Untapped. Mojo Nation covers the world of toy and game design, hosting conferences, awards and pitching events for inventors. Brands Untapped is a platform for the licensing industry, focusing on the creativity and design behind brand extensions and collaborations across every industry, from Haribo sneakers to Bond-flavoured popcorn.
About Aardman 
Aardman, an employee-owned company, is based in Bristol (UK) and co-founded in 1976 by Peter Lord and David Sproxton, is an independent and multi-Academy Award® and BAFTA® award winning studio. It produces feature films, series, advertising, games and interactive entertainment – current animated productions include 2021 holiday specials Robin Robin and Shaun the Sheep: The Flight Before Christmas, CGI series Lloyd of the Flies, a new stop motion series for preschoolers The Very Small Creatures, feature length sequel Chicken Run: Dawn of the Nugget and a brand new Wallace & Gromit film for 2024.
Its productions are global in appeal, novel, entertaining, brilliantly characterised and full of charm reflecting the unique talent, energy and personal commitment of the Aardman team. The studio's work – which includes the creation of much-loved characters including Wallace & Gromit, Shaun the Sheep, Timmy Time and Morph – is often imitated, and yet the company continues to lead the field producing a rare brand of visually stunning content for cinema, broadcasters, digital platforms and live experiences around the world. Recent celebrated projects include the 'visually astonishing' (Guardian), BAFTA® nominated console game, 11-11: Memories Retold, the four-times Gold Cannes Lions-winning StorySign app, AR experience Wallace & Gromit: The Big Fix up – and innovative attractions for both the domestic and international market, including a 4D theatre attraction at Efteling in the Netherlands.
The studio runs the Aardman Academy which has a commitment to nurturing talent by delivering excellence in film and animation training and mentoring. The Aardman Academy offers a variety of courses from intensive one-day workshops teaching production skills and storyboarding, to comprehensive twelve-week courses for professionals in craft based subjects from model making to animation.
In November 2018 it became an Employee Owned Organisation, to ensure Aardman remains independent and to secure the creative legacy and culture of the company for many decades to come. www.aardman.com
* Licensing International Global Licensing Survey