"Time for Retail to Play"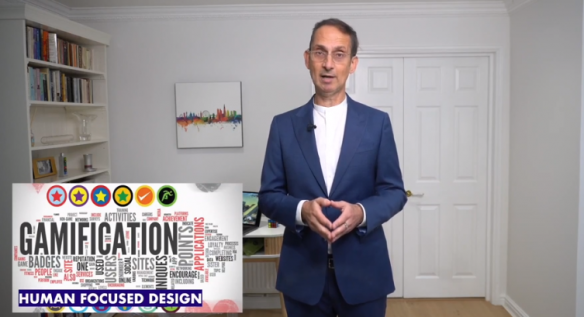 Daniel Bobroff, formerly of Asos Ventures and now hailing from Coded Futures, kicked off the Licensing Leadership Summit yesterday with a forward-looking discussion of how retailers can (and should) "gamify" their business models. Spoiler alert: It's a bit more involved than loyalty points and 3D fit modeling.
At its most basic level, Bobroff described gamification as the process of taking the elements that make a video game work and applying them toward a commercial objective. 
A Generation of Gamers
But why? Because today's shoppers are from a generation of gamers. The unique appeal of video games has always been their interactivity, and many consumers now expect similar interactive experiences well beyond their consoles
"We know that people are wired to play and by focusing on human motivation rather than a task we can engage, delight and create devoted fans in our retail worlds."
Bilateral Approach
This means shifting to a more bilateral approach, one where the consumer is not only central to the retail experience, but also has control over it.
"We've moved beyond the age of information to an age of recommendation. For today's retailers to succeed they must be the source of that recommendation. They just can't be the gatekeeper of old because a customer can bypass them and find a similar product in a number of clicks. It's now essential that retailers build strong engagement with their communities and gamifying access makes it possible for customers to connect with the retailer and each other."
According to Bobroff, in order to be successful retailers must move from the transactional to the emotional, finding ways to create community around their offering driven by a deep understanding of their target consumer and what drives them.
"This is a fundamental shift in our thinking away from the task-focused design approach that so much of our digital world is built upon and toward a human-focused design approach, one that optimizes around what motivates us a people rather than simply trying to eliminate friction."
Challenge Accepted
"Retail is facing its watershed moment. Retail will survive, and it will emerge stronger, but it will be fundamentally different. This difference will play out in two key areas: The first is technology, its role is now at the core of what it means to be a retailer; And the second is that our new retail worlds must deliver experience, both physical, and increasingly, digital. Gamification will be the artform that lets us manipulate them both in a way that puts the customer first."
Want to dive deeper into this topic? Licensing Leadership Summit attendees can view the recording of Bobroff's keynote anytime over the next four weeks, where he outlines in detail the path to a gamified retail experience.