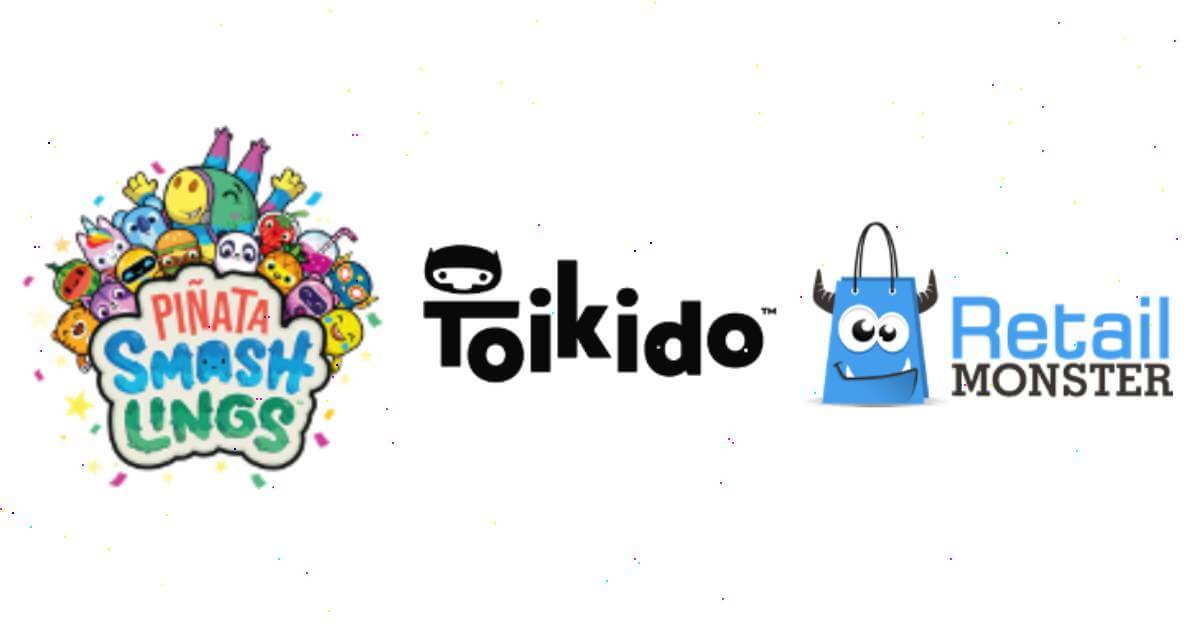 TOIKIDO Announces Retail Monster as North American Agent for Piñata Smashlings
London, England — TOIKIDO (https://www.toikido.co.uk/), a next-generation entertainment and toy company, announces their most recent partnership with Retail Monster LLC, a leading Brand Extension and Licensing Agency, to establish their newest brand Piñata Smashlings as North America's next big collectable-driven brand.
"Darran and the TOIKIDO team are renowned for their innovation across the entertainment and toy landscapes, and with Piñata Smashlings, TOIKIDO is poised to take the industry by storm again with the wonderfully unique and cheeky world of characters. Our team is eager to introduce the licensing and retail communities to the Piñataverse," said Colin McLaughlin, VP of Licensing & Sales.
"The bright fun world of Piñata Smashlings is set for a multiplatform release in 2023. We have launches planned in toy, trading cards, gaming, animation, live events, and more. Retail Monster has proven again and again to have an eye for emerging, on-trend IP. We're thrilled to partner with the team and their best-in-class retail, licensing relationships on what will expect to be a smashing success." said Darran Garnham, Founder & CEO TOIKIDO
For business enquiries for the U.S. and Canada please contact Colin McLaughlin (c.mclaughlin@retailmonster.com)
ABOUT TOIKIDO
TOIKIDO are a London based entertainment company at the cutting edge of digital design and toys. With a global reach TOIKIDO have an ecosystem across licensing, gaming, music and entertainment. TOIKIDO are passionate and knowledgeable with a culture and structure to move fast and be the partner of choice for the breakthrough brands that share our DNA.
ABOUT RETAIL MONSTER
Launched by an executive team that brings over 70 years of retail, buying, sales, marketing, finance, and licensing experience to its clients, Retail Monster utilizes its relationships with best-in-class manufacturers and retailers to deliver strategic licensed programs to shelf. Established in March 2016, Retail Monster operates office locations out of Los Angeles, New York, Orlando, Bentonville, Ark., and London, United Kingdom. www.retailmonster.com