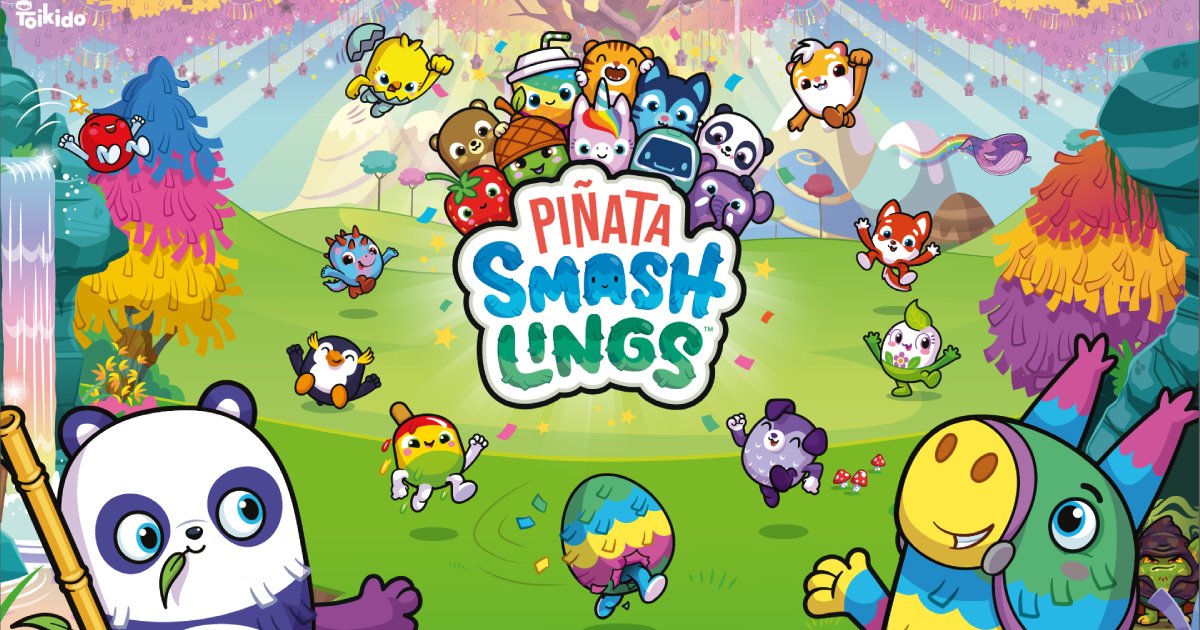 Toikido signs new deal with Character World Brands to launch Pinata Smashlings Home Lifestyle product range
Innovative entertainment company, Toikido, has signed a new deal with Character World Brands to launch a new and exciting range of Pinata Smashlings bedding and textile products.
The first IP created solely inhouse by Toikido, Piñata Smashlings is set to become one of 2023's most exciting children's brands, offering a unique and exciting Roblox game, together with suite of toys, collectables, trading cards, books, plush and apparel – all scheduled for release from July 2023.
A pioneer of imaginative Home Lifestyle products for over two decades, Character World Brands is trusted by well-known brands worldwide, and supplies retailers and customers across EMEA with Home and Lifestyle products, specialising in Entertainment and Gaming Brands and more.
In working closely with Toikido, Character World Brands will now develop a new and exciting range of Pinata Smashlings bedding, towels, blankets, cushions and more, set to hit retailers across the UK from spring/summer 2024.
Discussing the new partnership with Toikido, Tim Kilby Licensing and Brand Director said:
"We're really excited to collaborate with the Toikido team, having signed a deal to bring Smashlings Home Lifestyle categories and products to retailers across the UK!
Gaming brands remain one of the hottest categories and Roblox-based games are on the rise, so we are confident Smashlings will be a huge success in our space. The Pinataverse and the breadth of Smashlings and Bashlings bring endless opportunities to create diverse and unique products, as we bring the rich story-verse and fun-filled elements to life for fans and consumers.  We look forward to working with retailers in the coming months, with a SS24 launch as our shared focus."
This announcement comes as Toikido prepares for the launch of the much anticipated Pinata Smashlings Roblox game, with children set to visit the 'Piñataverse' and meet hundreds of cheeky little Smashlings and playful Piñatas from this summer.
Will Ochoa, Chief Commercial Officer at Toikido, added: "In developing the Pinata Smashlings IP, we had a very clear vision to enable children to immerse themselves in the 'Piñataverse' both on and off screen by connecting the digital with the physical.
Partnering with Character World Brands and developing a suite of exciting Home Lifestyle products supports this objective and will enable children across the UK to enjoy Pinata Smashlings bedding, towels and much more. We now look forward to working closely with the Character World team and in seeing this new range hit retailers' shelves from next spring."
Established in 2020, Toikido is quickly gaining recognition as a new KIND of Entertainment Company.