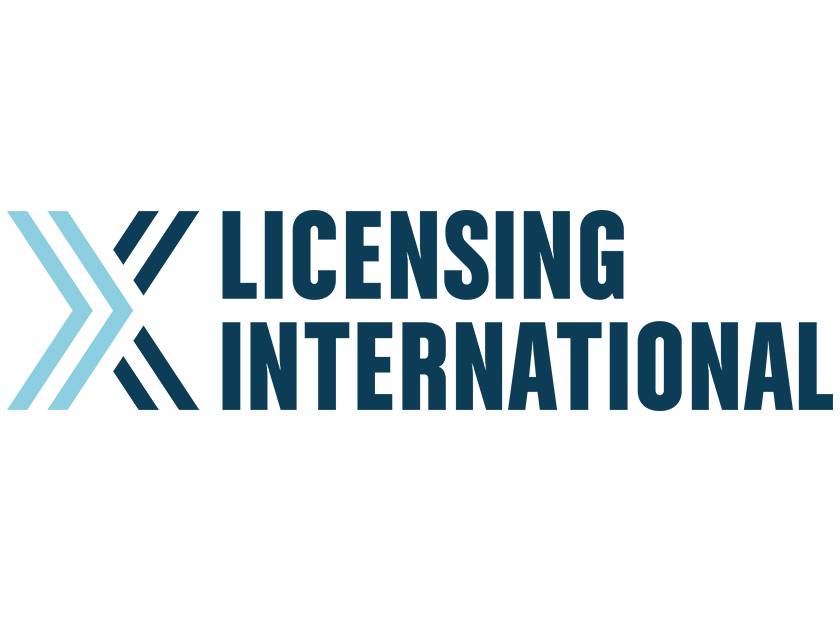 Tom Brady Reclaims Top Spot on NFLPA Top 50 Players Sales List
08-01-2017
– Rankings include all NFL player-identified merchandise and products sold by 70+ official NFLPA licensees –
– Highlights include: Brady topping list for fourth time in two years; Five players make jump from 2017 Rising 50 to Top 50, including No. 1 David Johnson; Pittsburgh Steelers RB James Conner becomes only rookie in top 25; Marshawn Lynch returns to list ahead of comeback season; Brady, Odell Beckham Jr. and Ezekiel Elliott lead sales of Fathead decals –
WASHINGTON, D.C. (August 1, 2017) – Six months after he last topped the NFL Players Association (NFLPA) Top 50 Player Sales List, Tom Brady is once again the king of pro football player retail sales in the first quarter of the 2017-18 season. The list is based on total sales of all officially-licensed NFL player merchandise tracking year-to-date pre-season results from March 1 through May 31, 2017.
Brady's ongoing sales strength is unrivaled, as he has been a consistent presence at the top of the sales list over the last 13 quarters. Over that span, he has now been No. 1 four times, and inside the top three spots on nine different occasions.
Brady was joined at the top of the list by a pair of Dallas Cowboys – running back Ezekiel Elliott (No. 2) and quarterback Dak Prescott (No. 3). Elliott and Prescott made headlines in May when the duo occupied the top two spots on the year-end 2016-17 Top 50 Player Sales List, marking the first time rookies finished a season at the top. Vaulting up into the top five was Oakland Raiders running back Marshawn Lynch, who returns to pro football after a one-year hiatus, making his return to the Top 50 list for the first time since the 2015-16 year-end list. Seattle Seahawks quarterback Russell Wilson rounded out the top five.
The rest of the top 10 featured another pair of Cowboys – wide receiver Dez Bryant (No. 6) and tight end Jason Witten (No. 10) – sandwiched around Green Bay Packers quarterback Aaron Rodgers (No. 7), New York Giants wide receiver Odell Beckham Jr. (No. 8), and Pittsburgh Steelers wide receiver Antonio Brown (No. 9), who cracked the top 10 for the first time.
"It's really an honor to not only be on this list, but be among the top 10 players," Brown said. "Being a part of Steelers Nation means having some of the best fan support in the league. But more than that, this list shows just how passionate fans of all players are."
Once again, Seahawks players were well-represented on the NFLPA Top 50 Players Sales list, with five players – most among all teams, making it five straight quarters where the team has put at least five players in the rankings. The Cowboys, Raiders, and Steelers all put four players on, with all of Dallas' players landing in the top 10.
Wide receivers led all position players for the first time, with 16 on the list, topping the 14 quarterbacks who made it. Eight running backs, and three tight ends also earned spots. The defensive side of the ball continues to maintain its popularity with nine players represented, led by Von Miller of the Denver Broncos at No. 13.
While there were the usual stalwarts of the Top 50 Player Sales List, a number of new faces also dot the rankings. Steelers running back James Conner (No. 24) was the highest-ranked rookie on the list, with Houston Texans quarterback Deshaun Watson (No. 28) close behind. Both Conner and Watson were part of a group of five players who were noted on the NFLPA's 2017 Rising 50 list in May as potential breakout sales stars. Three other members from this year's Rising 50 list also made the leap into the Top 50: Kansas City Chiefs tight end Travis Kelce at No. 40 (No. 17 on Rising 50), Arizona Cardinals running back David Johnson at No. 42 (No. 1 on Rising 50), and Chicago Bears running back Jordan Howard at No. 46 (No. 4 on Rising 50).
Detroit Lions wide receiver Golden Tate (No. 33) made his first appearance ever on the list. In addition, despite being a free agent, Colin Kaepernick ranked 39th on the list in overall sales.
The Top 50 Player Sales List is released quarterly by the NFLPA, via its licensing and marketing arm NFL Players Inc., and is based on overall sales of all NFL player licensed products via online and traditional retail outlets as reported by more than 70 NFLPA licensees, including Fanatics, Nike, Outerstuff, 500 Level, Forever Collectibles, Funko, Fathead, Hallmark, McFarlane Toys, FBF Originals, Wincraft and more. Licensed product categories include men's, women's and youth game jerseys as well as T-shirts, wall decals, figurines, vinyl collectibles, bobbleheads, plush dolls, drinkware, socks, holiday ornaments, and novelties, among others.
Highlights from the NFLPA Top 50 Player Sales List:
Tom Brady, Odell Beckham Jr., Ezekiel Elliott, and Antonio Brown are the most popular among collectors of life-size vinyl decals from Fathead.
Deshaun Watson (Clemson) led collegiate co-branded sales in wall decals from Fathead and Wincraft.
Brady led in pet apparel from new licensee Pets First, and in tailgate tables and cornhole toss games with strong sales from Victory Tailgate and Wild Sports.
Brady's superb end to last season helped push him to No. 1 in pint glass drinkware from Boelter, as well as the most sales of Masterpieces Puzzles, followed by Marshawn Lynch and Andrew Luck.
Brady is No. 1 in sales for Forever Collectibles, followed by Elliott, Dak Prescott, J.J. Watt, and Beckham Jr.
Brady was also among the top sellers of t-shirts, along with Lynch and Russell Wilson. He also topped Freaker USA sock sales, ahead of Beckham Jr., and Jason Witten.
Elliott sold the most products from Dallas Cowboys Merchandising, followed by Prescott, Dez Bryant, and Witten. Elliott also led 2017 calendar sales from Trends International, followed closely by Prescott. Elliott and Prescott led sales in lanyards from Aminco International.
Aaron Rodgers had the most sales of commerative plaques from Highland Mint, followed by Brady and Prescott.
Beckham Jr. sold the most socks from FBF Originals, followed by Brady, with Elliott and Prescott tied for third.
Brown jumped to No. 1 in sales for Madden Ultimate Team collectibles figurines from McFarlane Toys.
Derek Carr sold the most Funko vinyl collectible products followed by Brady and Rob Gronkowski.
Top 50 Player Sales Report YTD (March 1-May 31, 2017)
1. Tom Brady, QB, New England Patriots
2. Ezekiel Elliott, RB, Dallas Cowboys
3. Dak Prescott, QB, Dallas Cowboys
4. Marshawn Lynch, RB, Oakland Raiders
5. Russell Wilson, QB, Seattle Seahawks
6. Dez Bryant, WR, Dallas Cowboys
7. Aaron Rodgers, QB, Green Bay Packers
8. Odell Beckham Jr., WR, New York Giants
9. Antonio Brown, WR, Pittsburgh Steelers
10. Jason Witten, TE, Dallas Cowboys
11. Derek Carr, QB, Oakland Raiders
12. Carson Wentz, QB, Philadelphia Eagles
13. Von Miller, LB, Denver Broncos
14. Khalil Mack, DE, Oakland Raiders
15. Matthew Stafford, QB, Detroit Lions
16. Rob Gronkowski, TE, New England Patriots
17. Amari Cooper, WR, Oakland Raiders
18. Julian Edelman, WR, New England Patriots
19. J.J. Watt, DE, Houston Texans
20. Richard Sherman, CB, Seattle Seahawks
21. Clay Matthews, LB, Green Bay Packers
22. Cam Newton, QB, Carolina Panthers
23. Ben Roethlisberger, QB, Pittsburgh Steelers
24. James Conner, RB, Pittsburgh Steelers
25. Jordy Nelson, WR, Green Bay Packers
26. Julio Jones, WR, Atlanta Falcons
27. Todd Gurley, RB, Los Angeles Rams
28. Deshaun Watson, QB, Houston Texans
29. Luke Kuechly, LB, Carolina Panthers
30. Le'Veon Bell, RB, Pittsburgh Steelers
31. Doug Baldwin, WR, Seattle Seahawks
32. Drew Brees, QB, New Orleans Saints
33. Golden Tate, WR, Detroit Lions
34. Tyler Lockett, WR, Seattle Seahawks
35. A.J. Green, WR, Cincinnati Bengals
36. Eli Manning, QB, New York Giants
37. Demaryius Thomas, WR, Denver Broncos
38. Stefon Diggs, WR, Minnesota Vikings
39. Colin Kaepernick, QB, Free Agent
40. Travis Kelce, TE, Kansas City Chiefs
41. Kam Chancellor, S, Seattle Seahawks
42. David Johnson, RB, Arizona Cardinals
43. Harrison Smith, S, Minnesota Vikings
44. NaVorro Bowman, LB, San Francisco 49ers
45. Adrian Peterson, RB, New Orleans Saints
46. Jordan Howard, RB, Chicago Bears
47. Jarvis Landry, WR, Miami Dolphins
48. Kirk Cousins, QB, Washington Redskins
49. Larry Fitzgerald, WR, Arizona Cardinals
50. Alshon Jeffery, WR, Philadelphia Eagles