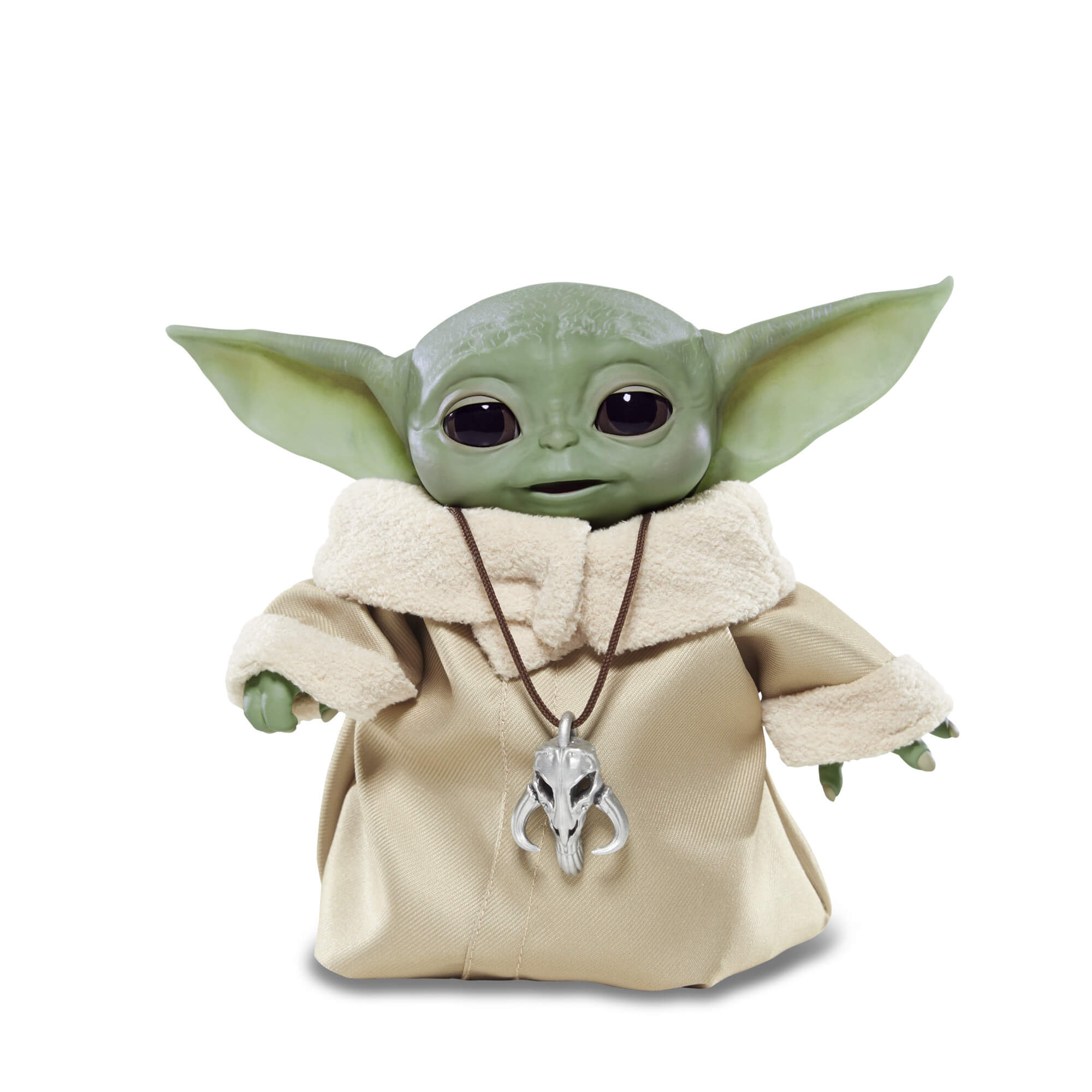 TOTY Awards Are a Licensing Showcase
Judging from posts on a host of social media platforms, it didn't get past too many people in the U.S. licensing business that we all should have spent the weekend skirting snowbanks, eating and drinking too much, and remotely celebrating Valentine's Day – in short, the full New York Toy Fair experience.
Not to worry. There was still the Toy of the Year Awards, albeit announced remotely on Friday afternoon, rather than with the usual evening gala. It's always a celebration of toys, but this year it was also was a mega-showcase of LICENSED toys – hammering home the place that the licensing business continues to occupy in the toy arena.
Take a look at the standout awardees, such as the overall Toy of the Year – Hasbro's Star Wars: The Child Animatronic Edition. And one of the two "People's Choice" winners (selected via online consumer votes):  The Original Spawn Action Figure and Comic Remastered, from McFarlane Toys.
And among the category winners, more than half were built on licensed properties, including
Collectible of the Year: LEGO Super Mario Character Packs (LEGO)
Construction Toy of the Year: LEGO Star Wars The Razor Crest (LEGO)
Game of the Year: Pokémon Trading Card Game Battle Academy (The Pokémon Company International)
Innovative Toy of the Year: Star Wars: The Child Animatronic Edition Toy (Hasbro)
License of the Year: Star Wars: The Mandalorian (Disney)
Playset of the Year: LEGO Super Mario Bowser's Castle Boss Battle Expansion Set (LEGO)
Plush Toy of the Year: Star Wars: The Mandalorian The Child 11″ Plush (Mattel)
Preschool Toy of the Year: PAW Patrol Dino Patroller (Spin Master)
Vehicle of the Year: PLAYMOBIL Back To The Future DeLorean (PLAYMOBIL)
Add to that a couple of brands with strong outbound licensing programs – Crayola, and Mattel's Barbie and Fisher-Price – that won for products from their core lines, and the impact of familiar licensed brands on the toy category is apparent.
And just as licensing remains a mainstay of the toy industry, the toy category is a main pillar of the global licensing business — $35.8 Billion in retail sales, or 12 percent of the worldwide business.
So we add our congratulations to the licensees and licensors for your much-deserved recognition, and here's to many, many more.