Tough Times Inspire A Move Toward Evergreens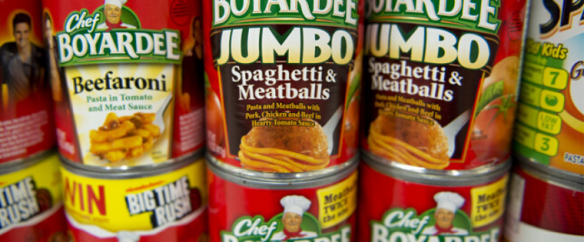 In tough times, the classics shine.
While evergreen properties have always been a stable revenue source for licensing, they've gained added emphasis amid the global pandemic. It's happening all over the store, as comfort foods and other familiar products and images gain prominence. Who would have thought the Chef Boyardee would gain endcap space at grocery stores. As Advertising Age noted in a headline last week: "Millennials 'Killed' These Products, But COVID-19 Brought Them Back," citing examples such as American cheese, beer and cereal. It's an environment that screams for classic licenses.
On second thought….
For example, one women's apparel licensee reported a major mass retailer said pre-COVID-19 that the chain would focus on private label brands this year, but that as the pandemic took hold,  placed an order for classic Disney, Care Bears and Peanuts licensed items.
"They said they were re-considering licensed products because they thought their customers wanted feel-good merchandise," said the executive, whose company developed a 40-SKU assortment.
To be sure, evergreen-licensed products have always steady sellers, but typically spike in times of crisis. During the pandemic, they've gained popularity with wistful consumers, some of whom are sharing nostalgia with their children.
Nostalgia play
"It's not totally clear yet what effect the quarantine will have on consumer habits and buying patterns, but my instinct is that this is going to bring a bigger embrace of nostalgia and that lends itself to evergreen," says Pyramid International's Andrew Lawrence. "And the shift to doing evergreen and not as much new stuff isn't just a kneejerk reaction. Consumers are spending more time at home with their children which is a driving factor. They want to teach them about the things they grew up with, this gives you a generation of fans for older brands."
Indeed, classic properties "help people feel connected to others" and because of that, "in this moment of deep concern and crisis people wish to feel secure and reassured," qualities that the brands can provide, says King Features' Carla Silva.
Yet this nostalgic embrace could make it even harder for new properties without a years-long track record of sales to gain shelf space. That trend was exacerbated by the closing of Toys R Us, which once provided a home for up-and-coming licensed properties.
"We saw this in 2008 [during the financial crisis] when consumers gravitated toward established brands and so did retailers," WildBrain CEO Eric Ellenbogen said earlier this month. "I think it's harder probably in a highly recessionary market to roll out new products. And I don't mean new SKUs of an existing brand, but rather new brands. The retailers tend to stick with the tried-and-true because they know what the velocity is on shelf and what items they merchandised move the most."
But that doesn't mean new licensed brands, caught in a pop culture moment, won't find a way onto shelves (whether virtual or physical) even during a pandemic. For example, the "Tiger King" documentary launched on Netflix March 20 (34 million unique viewers in the first 10 days, according to Nielsen); by May, the two people at the heart of series – Carole Baskin and Joseph Allen Maldonado-Passage (Joe Exotic) – had licensing deals. Baskin licensed the streetwear brand Represent to develop apparel with proceeds going to her Big Cat Rescue organization and Maldonado-Passage had an agreement with fashion designer Odain Watson.
Similarly, when sales of "Animal Crossing:New Frontier" for the Nintendo Switch soared after its release on March 20 (13 million units were sold in the six weeks after its release), Pyramid shifted from a  planned 1-2 designs to multiple versions of posters, coffee mugs and notebooks, and is planning a second phase of products for June, says Pyramid's Lawrence.