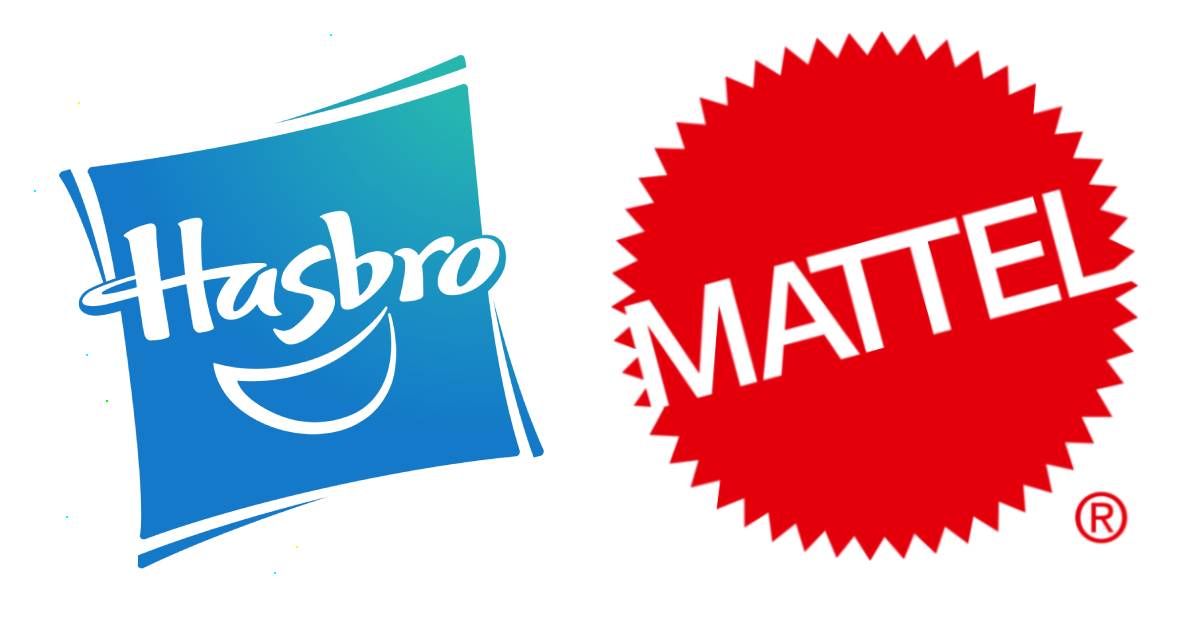 Toy Companies Address Excess Inventory
Following double-digit declines in fourth quarter sales, the toy business is expected to face difficulties this year amid excess inventory and a decline in retail orders, Hasbro and Mattel executives said in releasing earnings.
However, Hasbro and Mattel are launching new strategies (and expanding into new businesses) to address the downturn.
Both companies carried substantial inventory into the new year, due to lower retail orders and cutbacks in consumer spending tied to inflation. For example, Hasbro ended Q4 with $135 million in inventory at retail and a near equal amount in its own warehouses. Overall, Hasbro's inventory was up 23% ($687.6 million) in fiscal 2022. At Mattel, inventory levels increased 15% ($894 million) from a year earlier.
To clear this inventory, both companies expect markdowns and discounts throughout the first half, with Hasbro forecasting a double-digit percentage decline in sales as a result. There will be some recovery by the end of fiscal 2023, but both companies are forecasting a flat to low single-digit percentage decrease in annual revenue.
"We need to drive the top line in responsibly by managing down our inventory," Hasbro CEO Christopher Cocks said. "We will be doing a large part of that in the first two quarters. But we need to do [it] without making a fire sale, because that's not going to help our bottom line and ultimately not help our capacity to be able to fund our growth initiatives."
For its part, Hasbro projected $300 million in revenue "headwinds" in the first half, tied both to excess inventory and the ending of licensing agreements for Disney Princess, Sesame Street, and Trolls, all of which have been picked up by Mattel.
And Mattel anticipates a period of volatility and macroeconomic challenges impacting the consumer, according to CFO Anthony DiSilvestro. "Retail inventory reductions will have a onetime negative impact of three to four percent on our sales, particularly in the first half," he said.
Moving forward, both companies are expanding into new businesses in order to bolster sales.
Hasbro is licensing out some brands—including FurReal (Just Play), Littlest Pet Shop (Basic Fun), and EZ Bake Oven (Just Play)—as part of a focus on "higher margin" brands, Cocks said. The licenses that Hasbro is ending (including Disney Princess, Sesame Street, and Trolls) were a "negative margin" business for Hasbro, according to Cocks.
Additionally, Hasbro is throwing support behind Dungeons & Dragon, which has a film due March 31 (Dungeons & Dragons: Honor Among Thieves) as well as the release of licensee Larian Studio's videogame Baldur's Gate III in August.
Hasbro's consumer product sales are expected to decline "in the mid-single digits" for the year, a decrease that is expected to be offset by gains in Dungeons & Dragons and Magic the Gathering.
Meanwhile, Mattel is banking on the release of a Barbie movie (July 21) and films in development for Hot Wheels and Matchbox to help increase revenue. It also expects to open Mattel Adventure Park in Arizona in the fourth quarter, and its Mattel163 mobile gaming joint venture with licensee NetEase is generating $173 million in annual revenue, CEO Ynon Kreiz said.
While sales are expected to decrease 20% in the first half as Mattel clears inventory, sales and earnings will recover in the second half, according to Kreiz. "We have a compounding effect in terms of what we're wrapping in the first half and what we're anticipating for the year," he said.