Toy Companies Set Plans in Wake of Tariff Announcement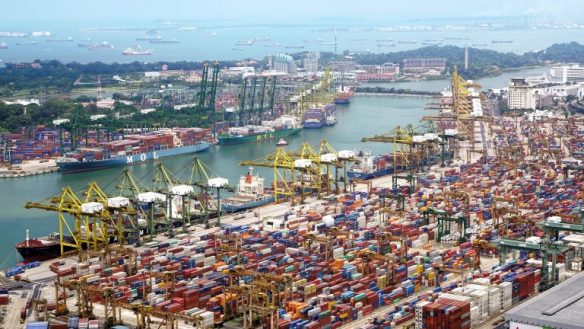 Licensed and non-licensed toys potentially will see retail price increases in the low single digits this fall should President Trump actually impose 10% tariffs on $300 billion in goods imported from China.
The decision to impose a third round of tariffs effective Sept. 1, delivered on Thursday via Twitter, marks the first time that toys were included on the list of affected products.
Though the announcement was sudden, toy manufacturers had been preparing for it for months, industry executives said. Many suppliers had negotiated contracts with retailers that set wholesale price increases scaled to the amount of the tariff, says Jefferies Group analyst Stephanie Wissink.
Industry executives also expect that the amount of increases passed on to the consumer will depend on the merchandise category, i.e. more in the case of higher priced collectibles and games that could better absorb them, less with opening price point action figures.
"At the upper end you probably have less price resistance versus a product that is being purchased with a value in mind, where price is part of the logic of buying the item," says Wissink.
Toy suppliers have increasingly been preparing for an end-run around the tariffs, shifting production to countries such as Vietnam, Malaysia and India. Hasbro and Spin Master, which import 67% and 63% of their products from China, respectively, each plan to reduce the level to 50% by 2020. Mattel, which has factories in China, imports 70% of its products from the country, while Jakks Pacific is at 75%, Wissink said. Funko expects to have 70% of its line produced in Vietnam by year-end, a Funko spokeswoman said. It currently imports 50% of its products from China, says Wissink.
When it released earnings last month, Hasbro CEO Brian Goldner said tariffs would have a "challenging and damaging impact" on its business. Part of the impact would come from Hasbro having to carry inventory for a longer period of time. Retailers will likely stop importing product directly from China on their own, something that accounts for 35% of Hasbro's business.
"This could not come at a worse time for the industry, as we already facing serious headwinds from the bankruptcies of two major toy retailers and we are headed into the holiday season, when the majority of our business is done," a Hasbro spokeswoman said.
Mattel has "several levers we can pull" if the tariffs are imposed, including finding new suppliers and working with the company's product development and procurement groups "to optimize our product mix," Mattel CEO Ynon Kreiz said in releasing earnings in July.