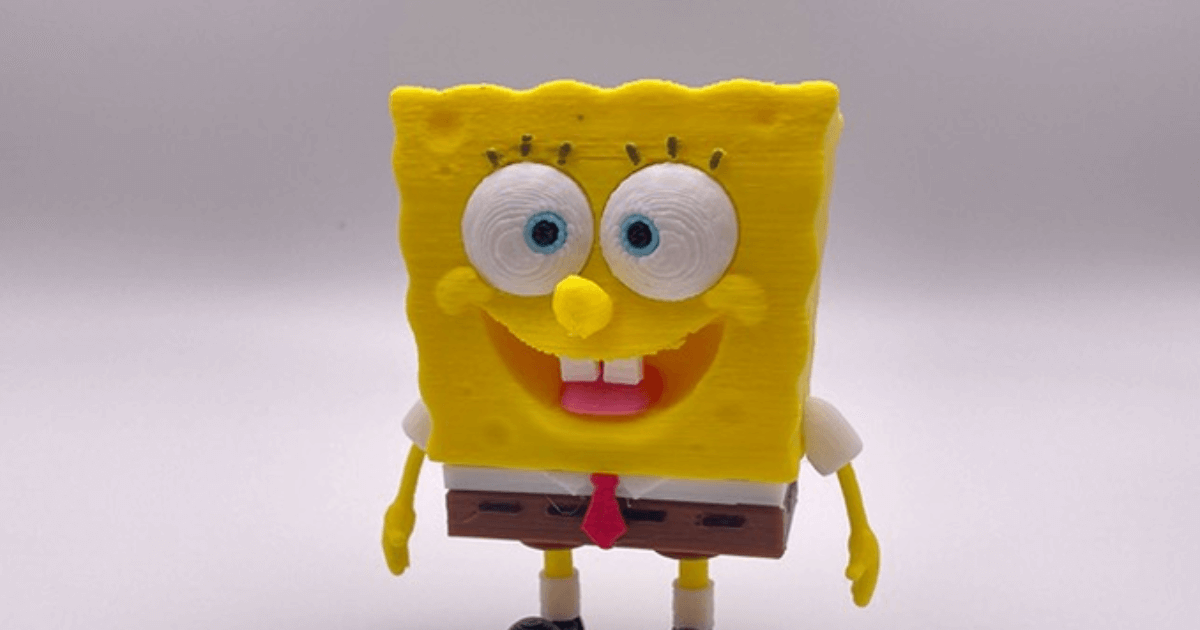 Toybox Labs Inc and Paramount Consumer Products Sign Licensing Agreement to Have Nickelodeon IP on Toybox Platform
Toybox Labs Inc, in partnership with Paramount Consumer Products, announced that they have signed a licensing agreement to have Nickelodeon IP on the Toybox platform.
Paramount will start off with characters from SpongeBob SquarePants, bringing the lovable sea sponge and all his friends to the Toybox Platform. Soon fans will be able to print all the iconic Bikini Bottom characters and environments, including SpongeBob's Pineapple House.
Ben Baltes, CEO of Toybox Labs, said, "We are so excited to partner with Paramount and print Nickelodeon characters on the Toybox Platform. Having SpongeBob and Patrick join the Toybox team will make thousands of kids and adults elated."
SpongeBob SquarePants
Since its launch July 17, 1999, SpongeBob SquarePants has reigned as the most-watched animated series for 19 consecutive years, while generating a universe of beloved characters, pop culture catchphrases and memes, theatrical releases, consumer products, a Tony award-winning Broadway musical and a global fan base. SpongeBob SquarePants is the most widely distributed property in Viacom International Media Networks history, seen in more than 170 countries, translated in 30+ languages, and averaging more than 100 million total viewers every quarter. SpongeBob SquarePants was created by Stephen Hillenburg and produced by Nickelodeon in Burbank, Calif. The character-driven cartoon chronicles the nautical and sometimes nonsensical adventures of SpongeBob, an incurable optimist and earnest sea sponge, and his undersea friends.
Nickelodeon
Now in its 43rd year, is the number-one entertainment brand for kids. It has built a diverse, global business by putting kids first in everything it does. The brand includes television programming and production in the United States and around the world, plus consumer products, digital, location-based experiences, publishing and feature films. For more information or artwork, visit http://www.nickpress.com. Nickelodeon is a part of Paramount's (Nasdaq: PARA, PARAA) global portfolio of multimedia entertainment brands
About Paramount Consumer Products:
Paramount Consumer Products oversees all licensing and merchandising for Paramount (Nasdaq: PARA, PARAA), a leading global media and entertainment company that creates premium content and experiences for audiences worldwide. Driven by iconic consumer brands, Paramount Consumer Products' portfolio includes a diverse slate of brands and content from BET, CBS (including CBS Television Studios and CBS Television Distribution), Comedy Central, MTV, Nickelodeon, Paramount Pictures and Showtime. With properties spanning animation, live-action, preschool, youth and adult, Paramount Consumer Products is committed to creating the highest quality product for some of the world's most beloved, iconic franchises. Additionally, Paramount Consumer Products oversees the online direct-to-consumer business for CBS and Showtime programming merchandise, as well as standalone branded ecommerce websites for Star Trek, SpongeBob, South Park, and MTV.