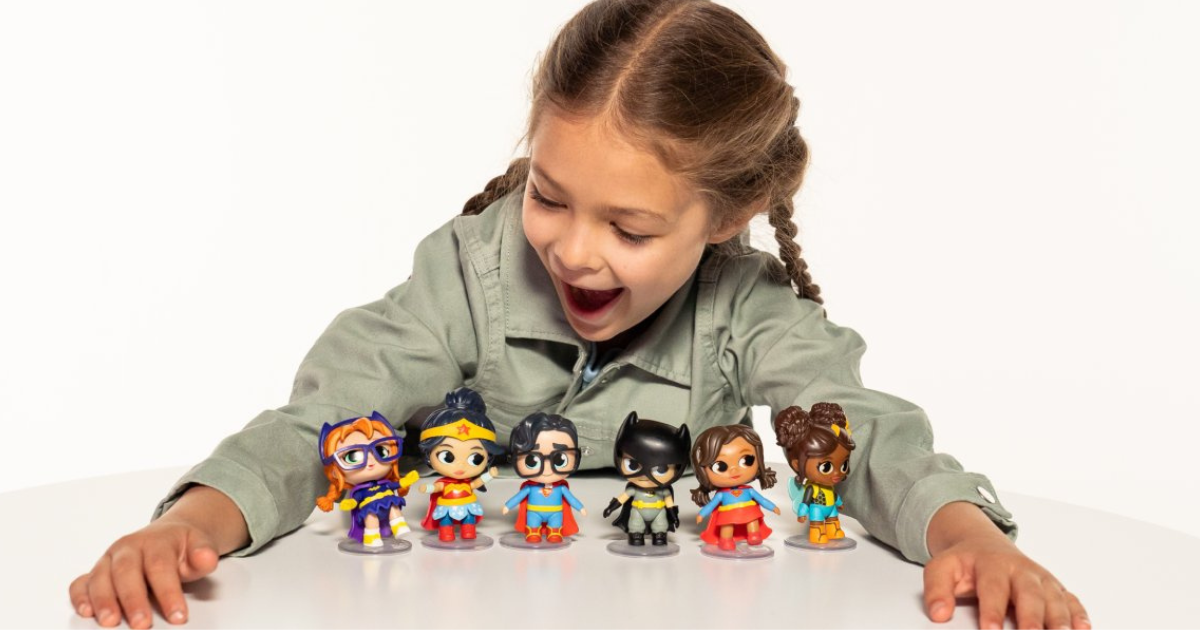 Trends in Toys
Toy Fair in New York—taking place from September 30 to October 3—is returning after a nearly three-year absence in a time of record inflation and content delays. As a result, many in the industry expect to see an increased focus on streaming, evergreen properties and nostalgia.
These trends cut across categories and are underscored by rising sales of collectibles, which have become the go-to product for properties of every stripe. For example, PMI Kids World is launching licensed collectibles and plush based on Pudgy Penguins (Amazon Prime), Pinata Smashlings (Roblox), and The Creature Cases (Netflix).
Suppliers at the event will also find an industry less reliant on tentpole films with specific release dates—many of which were upended first by the pandemic and then by a joint strike by writers and actors—amid a rapid shift toward streaming services. Once a relative afterthought for licensing, streaming content has become a prime target for consumer products programs amid the rise of Netflix, Amazon Prime, Disney+, and others.
Paramount, for example, has taken booth space at Toy Fair to highlight streaming content like Star Trek series, Evil, and Nickelodeon's Good Burger 2. It is also hosting a "Peak Screaming" event on Saturday featuring horror movies and Halloween episodes from fan-favorite shows.
Zoonicorn (Peacock+) licensees SRM Entertainment and Jay@Play will unveil children's sleep products and sippy cups and dinnerware, respectively. And Spin Master will introduce toys tied to its Paw Patrol: The Mighty Movie, which is being released in theaters on September 29 and on production partner/distributor Paramount's streaming service 45 days later, said Jeremy Tucker, Global Chief Marketing Officer at Spin Master.
And while some of the licensing business is moving forward with streaming content, retailers are cautious in placing purchase orders heading into 2024 after struggling with excess toy inventory for much of the past year, licensing executives said. Another complicating factor is the shifting of buying timelines, which has resulted in retailer previews occurring in August and September and likely contributed to companies like MGA Entertainment, Hasbro, Mattel, and Jakks Pacific choosing not to attend Toy Fair.
"The market is in a really strange time right now and there almost isn't a perfect time for Toy Fair since we are coming off the previews in Los Angeles and, if you roll into February [when Toy Fair previously took place], many of the buyers will have already made their decisions for fall 2024," Basic Fun CEO Jay Foreman said. "It is going to be a challenge in how to handle Toy Fair going forward."
One of the answers might be to focus on the thousands of smaller, specialty toy retailers for whom Toy Fair remains key to making buying decisions. And many of those decisions are currently being shaped by the rise of so-called "kidults" and the continued popularity of nostalgia properties.
Basic Fun, for example, is relaunching the Hasbro-licensed Littlest Pet Shop range (which hit its sales peak in 2008 – 2010) with 140 characters across 70 SKUs. And it's also introducing licensed Coca-Cola Co. plush and figurines across the Sprite, Fanta, and Diet Coke brands. MGA Entertainment expects to add licensed brands to its internally developed Miniverse and Little Tikes (Girl Scouts of the USA) products, with the latter also adding outbound licensing for children's apparel. MGA also will expand its licensed videogames, with developer Nighthawk Interactive having recently released L.O.L. Surprise Roller Dreams for Nintendo Switch.
"Kidult is heavy in collectibles, and you will see that expand into other categories since you haven't really tapped into the digital or the traditional board game," said Mindy Puente-Escalera, SVP of Global Licensing at MGA. "There will be a natural carry over into those secondary categories from the collectibles."
And while changing timelines, inflation, and production delays have all affected licensing strategies, there are also many reasons to be optimistic.
The shipping cost for a 40-foot container has dropped to $1,800 – $2,200 for those arriving on the West Coast from China and to $2,200 – $3,000 for East Coast destinations, licensing executives said. Both are down from the $20,000 or more charged at the height of pandemic. And the wholesale price increases imposed last year to offset higher costs have also eased, the executives said.
"The consumer is coming back to retail, and we are starting to see sales pick up to a much more comfortable level than it was in the first half of this year," Foreman said. "The market is optimistic that the next three months are going to be solid for toys. No one is projecting a gangbuster year, nor are they forecasting a disaster like the last four months of 2022."