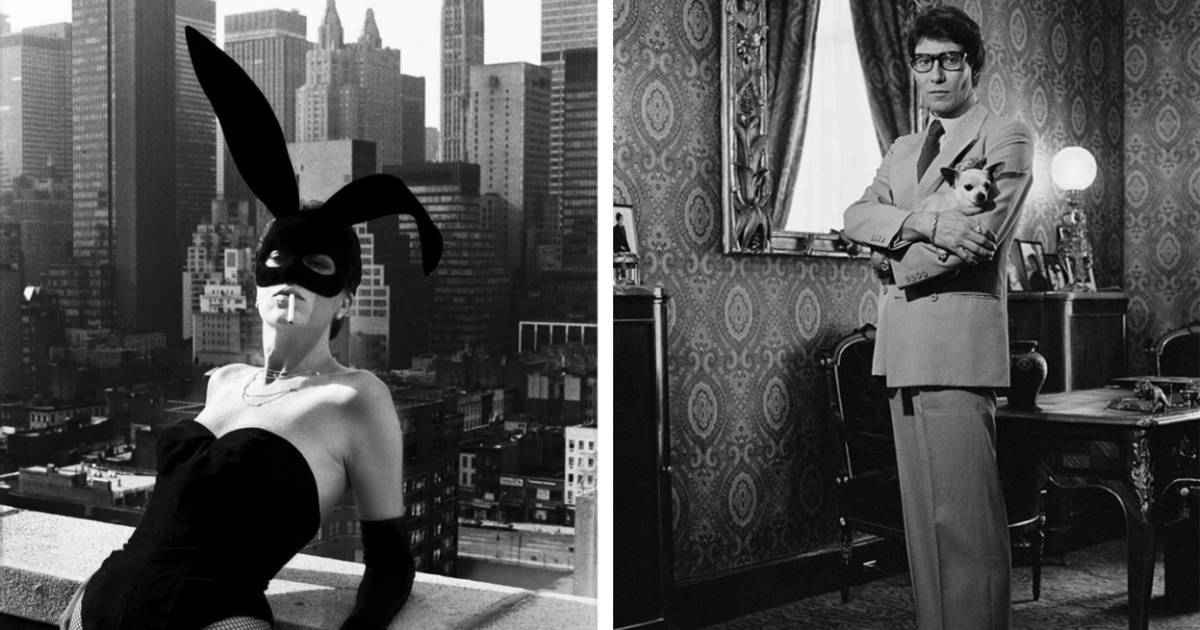 Trunk Archive Announces Exclusive Partnership with the Helmut Newton Foundation for Worldwide Licensing Representation
New York — Trunk Archive is pleased to announce an exclusive partnership with the Helmut Newton Foundation for worldwide licensing representation of the Helmut Newton and June Newton (aka Alice Springs) archives.
Trunk Archive will usher the legendary work of Helmut Newton and June Newton into a new era by making their powerful images accessible to clients worldwide for special projects, brand collaborations and exclusive partnerships. Helmut Newton's work was unparalleled in scope and influence for over five decades. He was a prolific image maker and genuine visionary whose photographs continue to wield a major influence on modern photography and visual art. Alice Springs was a highly accomplished photographer in her own right, known primarily for her intimate and charged portraits, notably of actors, artists and musicians.
Trunk Archive will work closely with the Helmut Newton Foundation to identify brand partners that are aligned with the legacy and values of both Helmut Newton and Alice Springs.
Over 500 images will be immediately viewable and searchable via the Trunk Archive platform, with more to follow, many rarely seen until now.
Dr. Matthias Harder, The Director and Curator of the Helmut Newton Foundation, comments "We are extremely pleased to be partnering with Trunk Archive, the premier resource for licensing iconic visual content, to support us in making the Newtons' work available to a wider audience and in a larger cultural context."
Mr. Newton captured a mood in fashion through a voyeuristic lens that was well-known for its sexually charged nature. Moving beyond traditional narrative approaches, Newton's fashion photography is imbued not only with luxurious elegance and subtle seduction, but also cultural references and a surprising sense of humor. Philippe Garner, Vice President of the Helmut Newton Foundation, adds, "Helmut Newton's oeuvre transcended conventional categories, bringing elegance, style, wit and provocation to fashion, portrait and erotic photography. He interwove these genres in a body of work that remains as inimitable as it is unrivaled. We look forward to developing fresh opportunities for these masterful images to be appreciated. Trunk Archive is a perfect partner, as committed as we are to bringing these works to new audiences."
"We are thrilled to welcome the Helmut Newton Foundation to Trunk Archive and, by extension, to Great Bowery" adds Chairman & CEO of Great Bowery, Liz Sands. "Through the visionary work of era-defining masters like Helmut and June Newton we see the power that art has to change people and move the world forward, and how that impact can be amplified when paired with the right brand."
For further information please contact: Jamie Tredwell, Executive Director of Marketing, Trunk Archive, jamie@trunkarchive.com
About Helmut Newton Foundation:
Website: https://helmut-newton-foundation.org/en/
Instagram: @helmutnewtonfoundation
Facebook: @helmutnewtonfoundation
In October 2003 Helmut Newton established the Helmut Newton Foundation (HNF) in Zurich, Switzerland, dedicated to the promotion, preservation and presentation of his photographic works and those of his wife, June Newton. The Foundation is located on the first two floors of the Museum of Photography in a world-class architectural setting in the historic center of West Berlin, Germany. The Foundation archives contain a stunning wealth of images.
About Trunk Archive:
Website: https://www.trunkarchive.com/
Instagram: @trunkarchive
LinkedIn: @trunkarchive
Trunk Archive is the preeminent creative licensing agency representing the archives of the world's most sought-after visual artists including Annie Leibovitz, Steven Klein, Ellen Von Unwerth, Nick Knight, Nadine Ijewere, Inez & Vinoodh, Miles Aldridge, and William Klein, amongst many others. The continually growing archive encompasses millions of images that capture our past and push art and culture forward. Trunk Archive offers clients exclusive access to extraordinary art and personalized support in all aspects of content licensing. Trunk Archive is a Great Bowery brand.
About Great Bowery:
Website: https://greatbowery.com/
Instagram: @greatbowery
LinkedIn: @great-bowery
Great Bowery has reimagined the traditional agency approach by uniting a diverse range of globally recognized luxury image makers with creative strategists to offer clients end-to-end service from project inception to full scale execution. Great Bowery services include creative, artist representation, image licensing, and distribution strategy. Founded in 2015 with headquarters in New York City and London, its clients are the world's most iconic companies spanning fashion, beauty, Web3, technology, and more.