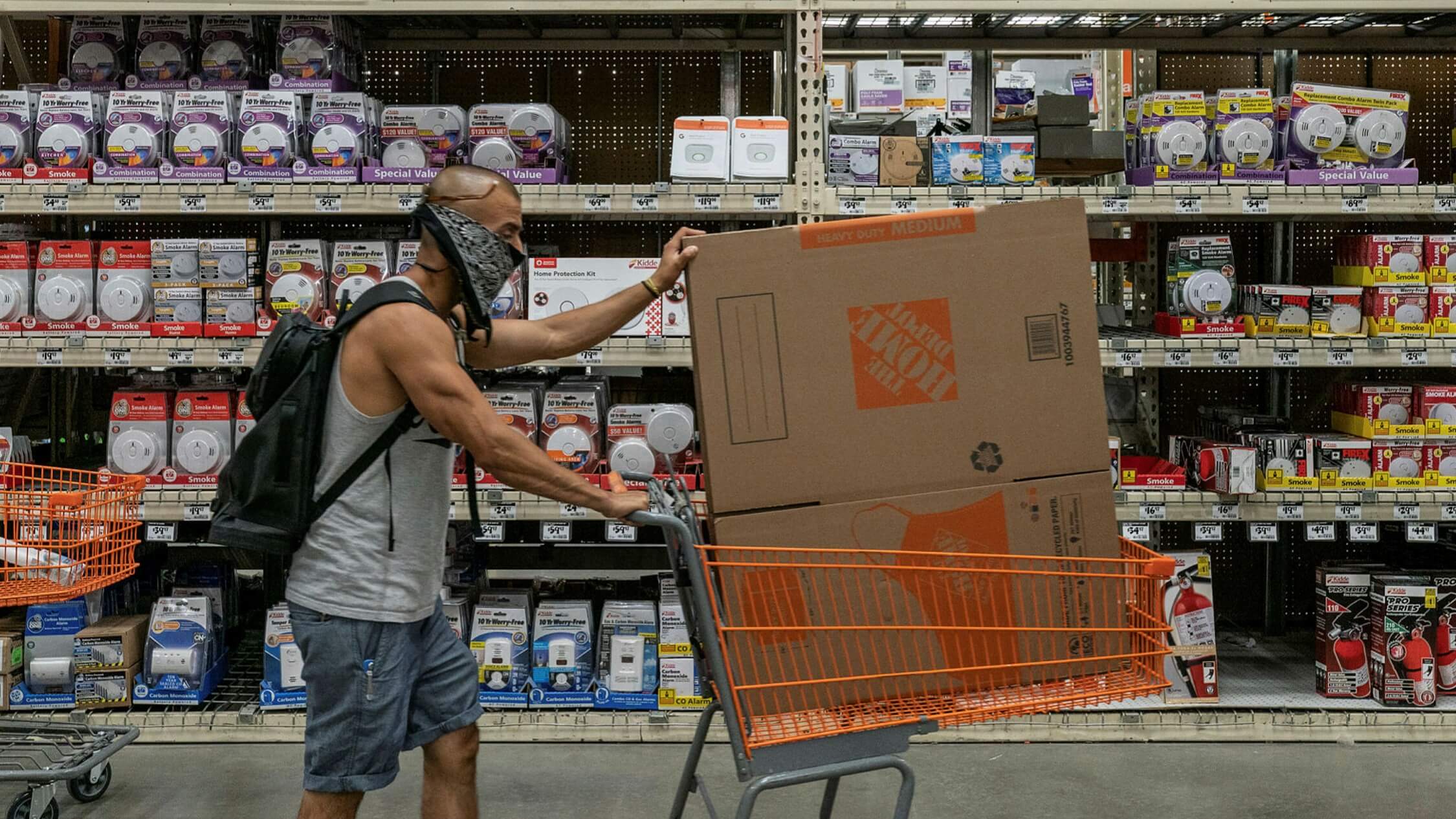 Trying to Ride a Homegoods Wave
For much of the past year, home has not only been where the heart is, but also a location primed for licensing.
Homebound consumers in the U.S. embarked on DIY home improvement and decorating projects like never before in 2020. And there are signs that sales may slow – Lowe's forecasts a "modest contraction" (5-7%) of overall home improvement sales this year following a sharp 23.6% COVID-driven upsurge in the year ended Jan. 29.
Home Resales Grow
Meanwhile, the resale of homes is expected to jump 9% this year on top of a 3% gain in 2020, according to the National Association of Realtors, providing fertile ground for sales of home furnishings.
"On the DIY side, we've seen the acceleration of the millennials engaging with home improvement and home ownership," Home Depot CEO Craig Menear told analysts in February.. "Over time, the thing whicht will be interesting to watch is, has that, in fact, expanded the market? That's an interesting question that we don't know the answer to, but we're watching carefully. So we think there's a lot of opportunity as we go forward."
Home Improvement Chains Try to Build on Success
Home improvement retailers posted big sales increases in 2020 as DIY became a watchword for many home owners. Home Depot registered a 19.9% gain in same-store sales, while rival Lowe's reported a 26% increase. Yet both are cautious in their outlook for 2021, with Home Depot not even releasing a financial forecast.
"The consumer remains healthy and continues to invest in the home to support both their living needs but also their educational needs for the kids, in many cases, and continues to invest to make sure that, that is an asset that is sustainable for them going forward," Lowe's CFO David Denton said. "So we're encouraged at this point, but it's pretty early still."
Other developments at home:
Dorel Home licensed the Kate brand – the signature brand of YouTube room design stars Kate Albrecht and Joey Zehr – for futons, sectional and other furniture that's being sold through Wayfair, Amazon and other online retailers at $230-$630. Mr. Kate has four million YouTube subscribers and gets 2.5 million monthly views.
Country singer Brantley Gilbert launched a "Kicking It At Home" upholstery collection with licensee Peak Living as part of a goal to make the category affordable for his fan base.
High-end furnishings chain RH (formerly Restoration Hardware) is expected to make its long-awaited entry into the hospitality business this fall with the 14-room, 25,000-sq.-ft. Restoration Guesthouse in New York's Meatpacking District, near a flagship RH store. It also has plans for the similar facility in Aspen, CO in 2022. The guesthouses are designed to showcase the retailer's merchandise and complement its 68 stores.
Lowe's, which has deployed its allen + roth private label brand for custom kitchen cabinets, blinds, shades and other products, is expanding it to patio and other outdoor furniture this year in seeking to catch the consumer trend toward outdoor living.
Home Depot is investing in technology that lets its shoppers design their DIY projects via an online tool, which then directs them in purchasing necessary products. The company looks to extend its ecommerce gains of last year, when it (and Lowe's) posted triple- digit increases in online sales "In the project business, the customer is blending both the physical and digital worlds to be able to complete their project," Menear said. "We're seeing that ongoing. We are excited about the engagement that we've had with new customers into the business with the expansion of the millennial generation in home improvement and home ownership."