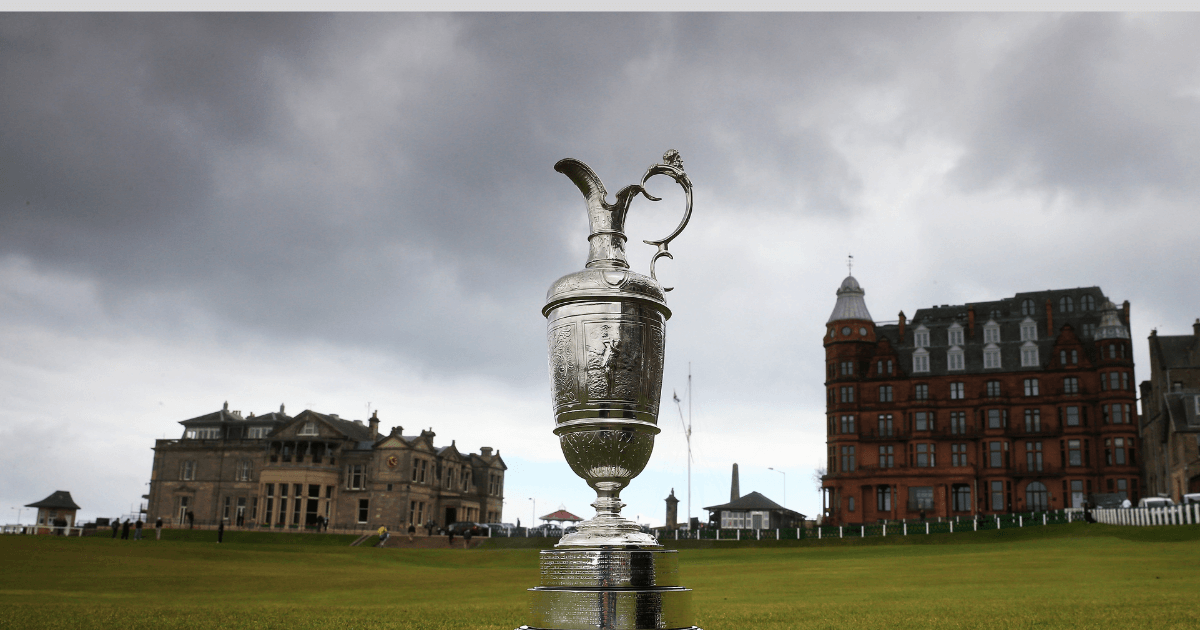 TSBA Group Secures 5-year Partnership With Europe's Largest Golf Retailer For The Open               
TSBA Group has secured a five-year partnership with American Golf, Europe's largest golf retailer, to design and exclusively retail an officially licensed range of products inspired by The Open.
The core product range will include apparel – designed under American Golf's Stromberg label – for men, women and children including polos, shorts, trousers, and waterproofs, as well as stylish, high-tech golfing accessories and equipment including tees, golf bags, luggage, and trolleys.
Officially launching in 2022 to coincide with The 150th Open, the range will include designs celebrating this significant milestone in the Championship's prestigious history. Since The R&A held the first tournament in 1860, The Open has seen more than 120 golfers lift the coveted Claret Jug after facing and mastering the unrelenting challenges of The Open's links courses.
The range, which will be available exclusively via American Golf's 96 stores across the UK and Republic of Ireland, along with its online store, is set to appeal to golfers at every level.
Jo Edwards, Head of Global Licensing at TSBA Group said: "We are delighted to have secured this long-term partnership between American Golf and The R&A. One of the key objectives of the licensing programme is to make The Open accessible to all, 365 days of the year; American Golf's significant retail presence will help us in this goal with a range of The Open apparel, accessories and equipment for every golfer."
Gary Favell, CEO at American Golf said: "Partnering with The R&A on a new range of apparel, accessories and equipment for The Open is incredibly meaningful for us.  This range will provide golfers of every level with the kit intended to make them feel like they're stepping out to play at the Open Championship – affordable without compromising on quality, we will ensure that we are behind every golfer."
Neil Armit, Chief Commercial Officer at The R&A, said, "We look forward to working with American Golf over the next five years and seeing them develop a range of exciting and affordable products for consumers of all ages ahead of The 150th Open being played at St Andrews next year."
To discuss licensing opportunities for The Open brand, please email enquiries@tsbagroup.com.
Anerican Golf is an international leisure brand dedicated to supporting and improving every golfer's game, whatever their experience.
Comprising 96 golf stores, an online retail offering and a series of brand new, state of the art range complexes, American Golf employs over 70 PGA Professionals, more than any other UK business, alongside a team of custom fitting experts who provide the most comprehensive custom fitting service available on the market today.
Offering a wide selection of golf clubs, equipment, clothing and footwear, American Golf stocks big brands such as Ellesse Golf, Tour Edge, Golfino, Stromberg, Benross and Greg Norman.
American Golf is passionate about breaking down barriers and encouraging people to experience the well-being effects of the sport.  All American Golf events, partnerships and campaigns are designed to drive participation and champion diversity, inclusivity and accessibility.   In line with this, American Golf is the official partner of The Legends Tour 2021 and the official retail partner of the Rose Ladies Series 2021 and ISPS Handa World Invitational 2021.
TSBA Group
TSBA is The Sports and Brands Licensing Agency. Our team of licensing experts work on a global basis to deliver award-winning licensing programmes for major sporting brands and blue-chip corporate brands including The Open, Extreme E, Transport for London and the National Portrait Gallery. Now in our 11th year, we offer a unique proposition among licensing agencies, providing a 360-degree service for extending brands' reach into new arenas through world-class retail and brand partnerships, products and services. To discuss our brands and services, contact enquiries@tsbagroup.com