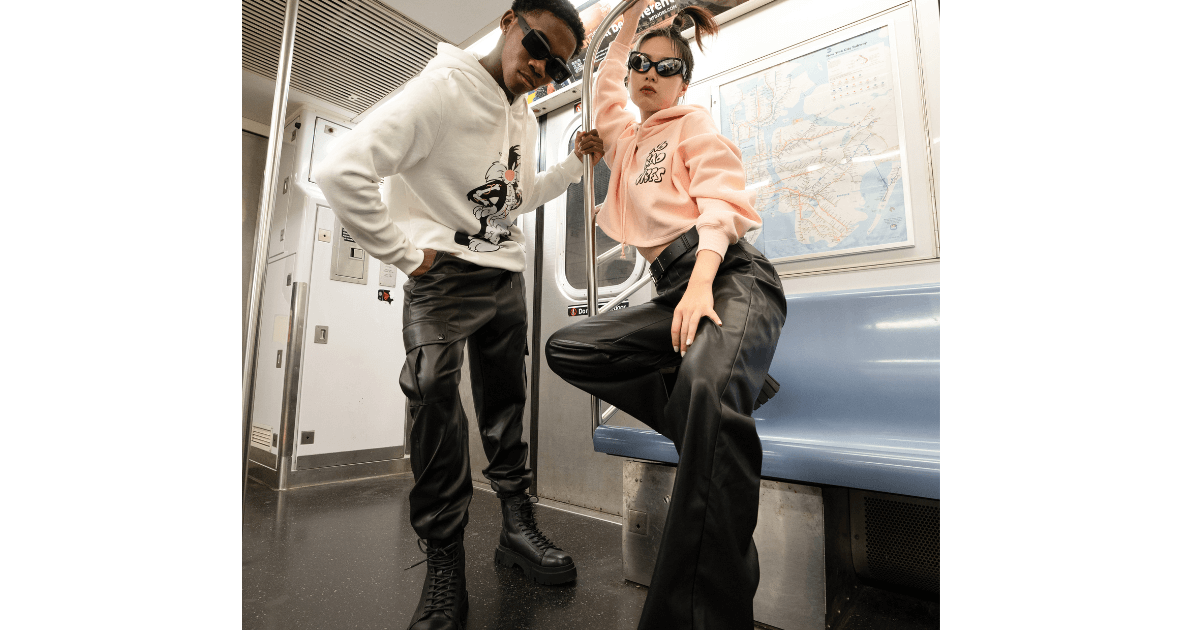 Tweety x Cote Coté Escriva x Bershka
As part of Warner Bros.' "80 Years of Tweety" celebration, Spanish label Bershka has teamed with Valencian designer and artist Coté Escrivá, and Warner Bros. Discovery for a collection honoring the world's most beloved canary, Tweety Bird.
Taking his inspiration from street art, pop culture and cartoons, Escrivá is known for his darkly humorous reinterpretations of classic characters from the world of animation. For the TWEETY x Coté Escrivá x Bershka apparel collection, he has applied his signature style to Tweety and his nemesis Sylvester, playing with a monochrome palette – with hints of pink – and bold graphics to bring out a new, unexpected side to everyone's favourite yellow bird.
Highlights in the fun collection include a slouchy white hoodie with a Sylvester the Cat print on the front; a short-sleeved shirt featuring an all-over print of flowers and bones; an oversized black sweatshirt featuring Tweety in skeleton form, an embroidered baseball cap and a bucket hat.
Part of the Inditex Group, youth fashion brand Bershka is well known for its pop culture collaborations. The TWEETY x Coté Escrivá x Bershka collection is now available on its website, www.bershka.com, and in select Bershka stores. Bershka has also added some of Escrivá's designs from the TWEETY capsule collection to the Custom Lab on its app, which allows fashion fans to customise their garments or accessories for a truly unique look.
Warner Bros. kicked off its "80 Years of Tweety" campaign earlier this year by commissioning a diverse group of artists worldwide ­­– including Escrivá – to design 80 original murals reflecting Tweety's rich history and dynamic personality. We will see the spectacular works of art by Coté Escrivá inside two of Bershka's flagship stores –Madrid and Milan.
Additional murals are appearing in numerous countries including the US, France, Germany, Poland, Spain, Italy, Mexico, Brazil, United Arab Emirates, and more. In the US, Tweety murals will be seen in more than 30 cities. Tweety's signature yellow colour runs through the designs of the murals, but the artists' different styles make each one unique. Artists have been selected through the lens of diversity across different countries, artistic mediums and expressions, ethnicities, genders and sexualities.