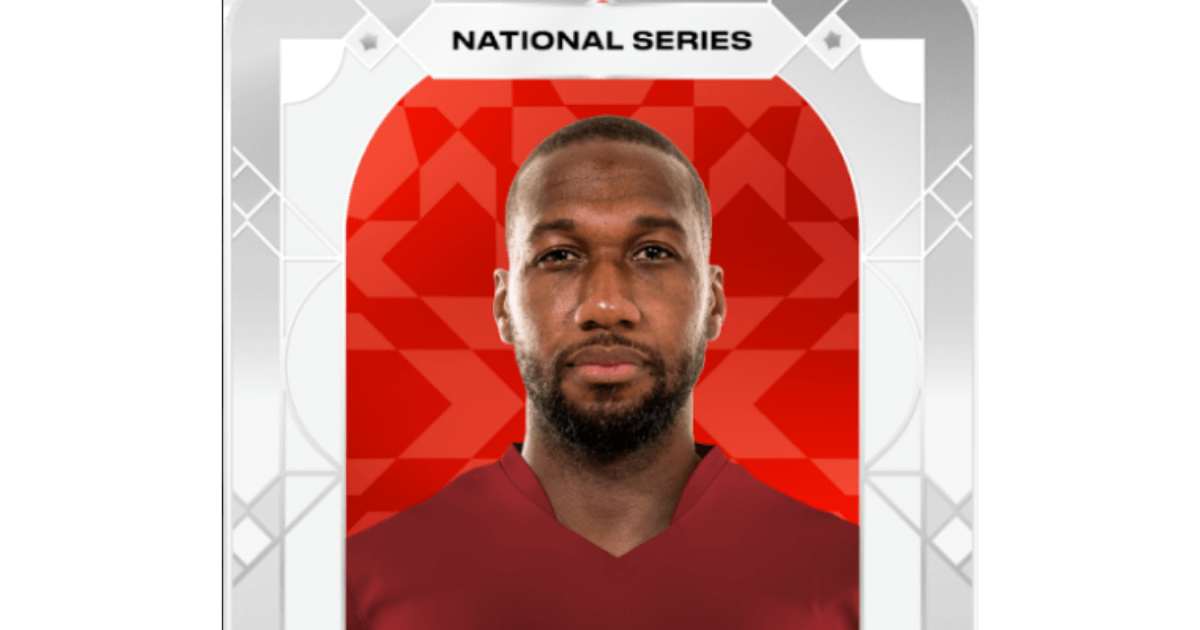 U.S. And Canadian National Soccer Team Players Associations Join Global Player-Owned Fantasy Sports Game Sorare Ahead of the International Period
Sorare gives soccer fans the chance to collect and play with digital cards representing stars from the United States and Canadian Men's National Teams 
Carlsbad, CA —  Brevettar announces today that on behalf of the United States National Soccer Team Players Association (USNSTPA) and the Canada Men's National Soccer Team Players Association (CMNSTPA) it has signed two major licenses with Sorare, the global player-owned fantasy soccer game, to bring the players of the United States and Canadian national soccer teams to the Sorare platform.
Sorare combines a free-to-play fantasy game with digital collectible playing cards, bringing fans closer to the sports they love. Since it was founded in 2018, the company has experienced incredible demand and hypergrowth, reaching more than 2 million users around the world with over 300 sports organizations. This new license with Sorare, will open up new ways for fans across the world to engage with the United States and Canadian National Team players as they celebrate the start of the biggest tournament in the world, while also establishing new revenue streams for the players associations through digital trading card licensing.
The agreement means that fans will be able to collect, play with and engage with digital cards of stars from the U.S. National Team and Canadian National Team in Sorare for the first time, including Christian Pulisic, Weston McKennie, Brenden Aaronson, Atiba Hutchinson, Tajon Buchanan and Stephan Eustáquio. These digital cards will be used as part of Sorare: Global Cup '22, a brand new free-to-play fantasy game on the Sorare platform, launched to coincide with the real-world international winter period. Sixteen other major national teams are also collaborating with Sorare to make their players available in Sorare: Global Cup '22.
Sorare: Global Cup '22 gives fans the chance to assemble a squad of their favorite international players for free, create private tournaments and compete with their friends from across the globe. Players will also be able to compete for prizes including real-life experiences with international football stars, VIP match tickets, Sorare merchandise and additional cards for their teams. Fans can sign up to play the new game for free here
"Brevettar is honored to have the opportunity to solidify the opportunity for the stars of both the U.S. and Canadian teams to be available on Sorare as the categories of digital trading cards and fantasy sports converge" said Stu Crystal, General Manager of Brevettar.
The US Men's National Team players are always looking for ways to engage with USMNT fans and thank them for their tremendous support, to give those fans an opportunity to forge a closer connection with the players and the team, and to help build excitement ahead of major tournaments", said Mark Levinstein Acting Director of the USNSTPA.
"The CMNSTPA is excited to partner with Sorare in this pivotal moment for the Canadian National Team, particularly as the team's recent growth and success opens doors for deeper fan engagement and meaningful opportunities to grow the sport of soccer in Canada", said Dasha Peregoudova, Legal Counsel for the CMNSTPA.
"Today's collaborations – coupled with our brand new Sorare Global Cup '22 game – will allow fans in the United States and Canada to tap into our growing international community and bring them closer to the players they love. This is an exciting time for soccer fans across the world, and we're delighted to be adding two great new player associations and a brand new fantasy game to our platform as we continue our journey to becoming the next sports entertainment giant", said Nicolas Julia, CEO of Sorare.
ABOUT USNSTPA
The US National Soccer Team Players Association is the association that represents the current and former members of the United States Men's National Team, as well as a membership organization for alumni. Founded in 1996, The Players Association represents the men's National Team players in collective bargaining with the United States Soccer Federation and advances the interests of the current and former members of the US Men's National Team and the United States soccer community. www.ussoccerplayers.com
ABOUT CMNSTPA
The Canada Men's National Soccer Team Players Association is the recognized labour organization for current members of the Canadian Men's National Team program. Founded in 2022, the CMNSTPA represents the collective interests of the men's National Team players and advances their rights for both current and future generations of soccer players in Canada.
ABOUT BREVETTAR
Brevettar, the exclusive licensing agent for Upper Deck, the USNSTPA and the CMNSTPA, is a full-service sports licensing agency that maximizes revenue by connecting elite brands with strategic collaborations and licensing opportunities. Learn more and view Brevettar's portfolio of exclusive licensed merchandise at www.brevettar.com
ABOUT SORARE
Sorare was created by sports fans for sports fans. Sorare is transforming online sports fandom and giving its community a new way to connect to the clubs and players that they love. Based in Paris and New York, Sorare is funded by a world-class team including Benchmark, Accel, Softbank, and footballers Gerard Piqué, Antoine Griezmann and Rio Ferdinand. See all licensed clubs on Sorare here.
How Sorare Global Cup 22 works
Sorare Global Cup 2022 is a brand new Sorare tournament for the international soccer period.  Players – called Managers – create lineups of 8 players based on a budget of 100 points – with each player valued based on their performance for club and national teams and the likelihood that their national team will progress to the knockout stage. They then can compete with their teams in a public, global league as the tournament progresses, collecting and winning new player cards on matchdays based on their team's performance.
Other prizes include limited scarcity and special edition cards for the Sorare club game, VIP match ticket experiences and signed jerseys and merchandise.
Players can also compete for bragging rights in their own Private Leagues for the first time. If you create or join a Private League with 6 or more of your friends, managers will be entered into a raffle to win an official signed jersey from one