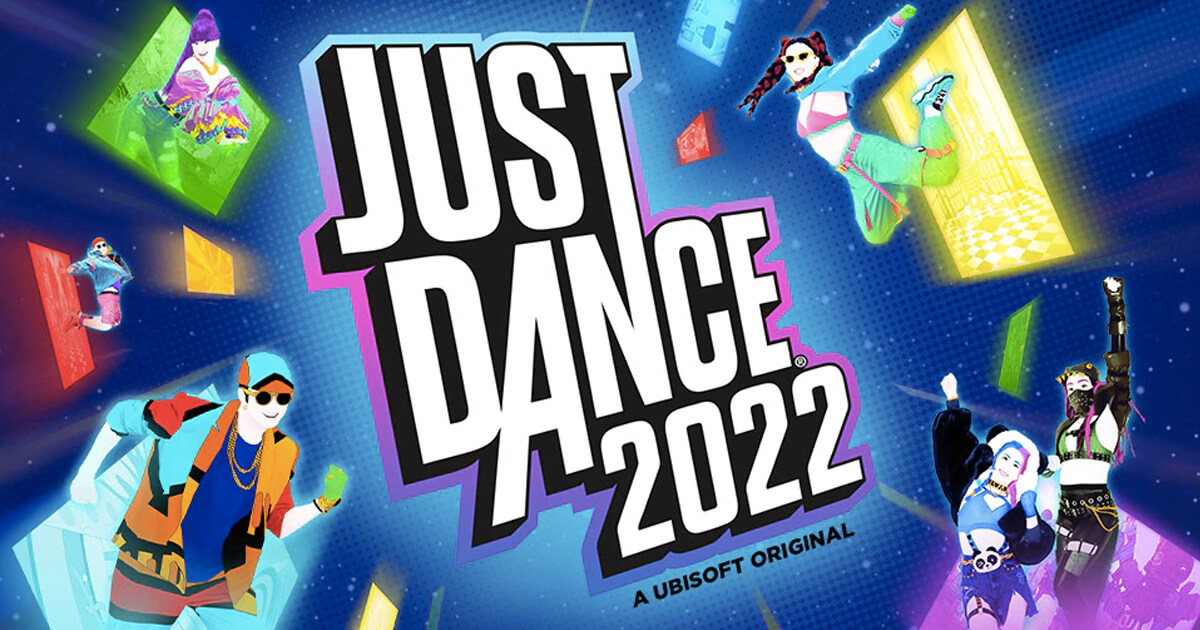 Ubisoft Partner With Beanstalk to Extend Gaming Brands Into New Categories
French video game company, Ubisoft, are partnering with Tinderbox – the digital division of Beanstalk, to represent their top selling gaming franchises, Just Dance® and Far Cry® for licensing across Europe.
Tinderbox will support both franchises, Just Dance and Far Cry, by expanding the European consumer products footprint into new categories and channels, pursuing opportunities across fashion, collectibles, home, gifting and novelty, consumer electronics and more.
Since 1986, Ubisoft have created worlds for everyone. They are dedicated to enriching the lives of their players by developing high-quality games that resonate with all kinds of personalities, bring people together, and allow everyone to learn and grow while having fun.
The seventeen-year-old, Far Cry franchise features open-world, first-person shooter games known for beautiful wilderness environments and survival thematics. Today there are over 60 million unique players in the franchise, and the next title, Far Cry 6, is to be released on October 7th, 2021.
Just Dance is the #1 Music Video Game franchise of all time. With 11 titles, 80 million games sold, and more than 138 million registered players worldwide, this mainstream brand is more than a video game: it is a worldwide phenomenon. This evergreen franchise invites players to have fun playing with their family and friends, or to keep fit, exercising at home to classic songs and the latest hits. The next title, Just Dance 2022, will release on November 4th, 2021.
Dave Tovey, Head of Tinderbox at Beanstalk, said "We are thrilled to be partnering with Ubisoft in developing consumer product programmes for their top selling titles. Far Cry is one of the biggest gaming franchises, with a passionate fan base that is eager for more consumer touch points. Just Dance is the ultimate definition of a cross-generational gaming experience, delighting fans from Gen Z, Millennials and beyond. The team at Tinderbox are excited to get started and establish exciting and engaging brand extensions at retail on behalf of Ubisoft."
Francois Tallec, Senior Director, Consumer Products & Partnerships, said "At Ubisoft we strive to bring players the best gaming experiences, and ultimately, grow and engage strong communities with transmedia brands. We are enthusiastic to partner with Beanstalk/Tinderbox, experts in forging licensed product partnerships with leading video game franchises, to expand our Far Cry and Just Dance licensing programmes throughout Europe."
About Ubisoft
Ubisoft is a leading creator, publisher and distributor of interactive entertainment and services, with a rich portfolio of world-renowned brands, including Assassin's Creed, Far Cry, For Honor, Just Dance, Watch Dogs, and Tom Clancy's video game series including Ghost Recon®, Rainbow Six and The Division. The teams throughout Ubisoft's worldwide network of studios and business offices are committed to delivering original and memorable gaming experiences across all popular platforms, including consoles, mobile phones, tablets and PCs. For the 2020-21 fiscal year, Ubisoft generated net bookings of €2,241 million. To learn more, please visit: http://www.ubisoftgroup.com.
About Tinderbox
Tinderbox, a division of global brand licensing agency, Beanstalk, is dedicated to working with digital brands to realize their potential in the world of consumer products. Tinderbox addresses the market need for a brand licensing agency specializing in extending digital properties – from interactive gaming to all categories of apps including games, entertainment and lifestyle. Tinderbox partners with digital properties at any stage in their life cycle, whether emerging or established. To find out more, visit www.tboxagency.com.
Beanstalk
Beanstalk, a global brand extension licensing agency, works closely with our clients to unlock brand equity and create many of the world's most recognizable products and services. We help leading brands, celebrities, media properties, manufacturers and retailers creatively find ways to strengthen their relationship with their most important stakeholder – the consumer. Beanstalk offers a breadth of services across our practice areas, including brand representation, digital media representation (Tinderbox), manufacturer representation, Beanstalk consulting, creative services (STUDIO B), legal and financial services, and royalty auditing. The company is headquartered in New York, with offices in London, Miami, Cincinnati, Mexico City and affiliates throughout the world. For more information, please visit www.beanstalk.com. Beanstalk is a member of the Omnicom Specialty Marketing Group.
About the Omnicom Specialty Marketing Group
Omnicom Specialty Marketing Group (OSMG) aligns the growing demand for highly specialized consumer and retail marketing services with integrated solution teams consisting of the best talent to address clients' needs. OSMG provides global services that include: point-of-sale marketing and merchandise technology, field marketing and sales support, brand extension and representation; talent management; Purpose; and consulting and fundraising for non-profit organizations. Omnicom Specialty Marketing Group is part of the DAS Group of Companies, a division of Omnicom Group Inc. (NYSE: OMC), that includes more than 200 companies in a wide range of marketing disciplines, including advertising, public relations, healthcare, customer relationship management, events, promotional marketing, branding and research.