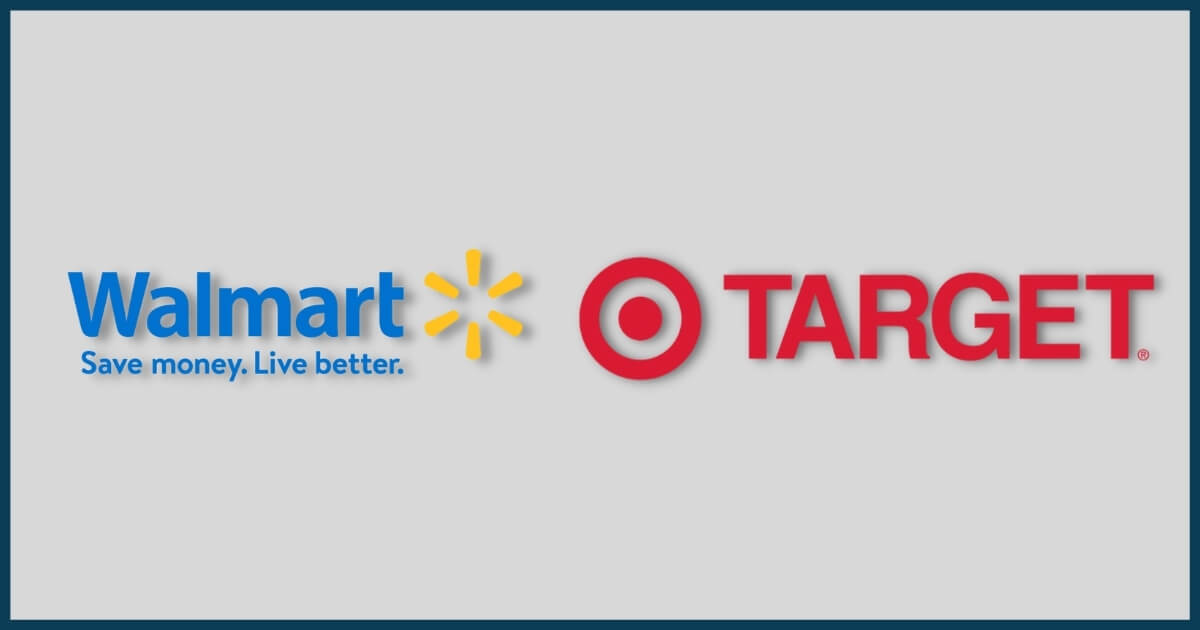 Walmart and Target Optimistic About Holiday, But with Concerns
Judging by comments from Walmart and Target as they reported quarterly earnings, there's optimism about the upcoming holiday season mixed with caution about potential supply chain and cost issues. And, of course, there's the uncertainty about the course of the pandemic, and its effect on consumers.
Inventory buildup
Both say they've increased inventory 20-26% — by $2.5 billion in the case of Target — as a hedge against shortages, taking such measures as chartering container ships to circumvent some of the availability issues that have hamstrung manufacturers and retailers trying to get goods from factories to shelves in time for holiday business.
That's required "expedited ordering and larger upfront [product quantities] in advance of the season" to mitigate against "replenishment that could take longer than usual," said Target COO John Mulligan. And that's left Target "well positioned for the fall on top of last year's record increases," he said.
Walmart also is "well-positioned" with inventory for the fall season with "strong sell throughs" of products amid increased customer traffic at its stores, said John Furner, President and CEO of Walmart U.S.  Walmart forecast a 5-6% increase in full-year sales, up from a "low single digit" percent increase earlier this year.
Value proposition
Target is stressing its core identity to customers, even at a time when costs are rising. "Value matters and we'll be laser-focused on making sure our guests find incredible value on our site and in our stores," said Target CFO Michael Fiddelke. "And so, we've done a lot of hard work to invest in solid price perception and we want to make sure that our guests continue to find that value going forward, inflation or not."
Both retailers, and others, are seeing a sales boost in apparel business as offices reopen and the back-to-school business returns.
The optimism from Target and Walmart comes amid a mixed bag of retail reports in recent weeks – in the U.S. and elsewhere — as the Delta variant surges.
In the UK, brick and mortar retail sales have started to slow. In the UK, for example, the British Retail Consortium reported that in July total sales increased 6.4%, up from 3.2% a year earlier, but down from the recent three-month average of 14.7%. The lifting of Covid-19 related restrictions "didn't bring the anticipated boost in in-store sales" in July, but online sales remained strong, said Chief Executive  Helen Dickinson. And fashion retailers registered a "bounce back to pre-pandemic [sales] levels," she said.
U.S. retail sales (excluding automobiles) dropped 0.4% in July (compared to June), according to the Commerce Department. But a Mastercard tracker of online and in-store spending found that retail sales, excluding autos and gasoline, were up roughly 11% in July compared with the same month in 2020 – boosted by a combination of pent-up savings and the effect of the Child Tax Credit
With consumers returning to stores, perhaps predictably, growth of online sales slowed at Target and Walmart. Target's ecommerce business posted a 10% increase during the second quarter, compared to a 50% increase in the first quarter and a near tripling in the year-earlier quarter. Walmart's online sales rose 6% in Q2,  against a 37% jump in the prior quarter and a 97% increase in the same quarter in 2020.