Welcome to Licensing International!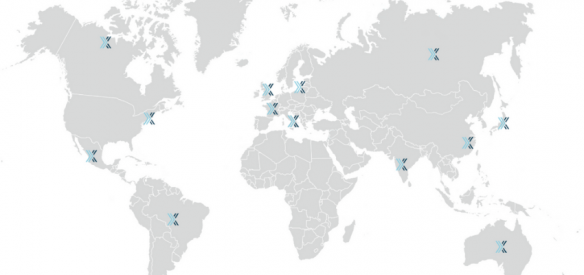 By now, the news is out that LIMA has forged a new identity as Licensing International after nearly 35 years serving the licensing industry.
This change is the culmination of a nearly year-long process to strike just the right chord in representing what the licensing industry is today and where it's going. While the acronym LIMA was well-known in the licensing world, it lacked clarity beyond the confines of the industry; our new name prioritizes simplicity and impact – and immediately conveys our purpose to the broader business community.
Our new Licensing International identity is also symbolic of the changes that have occurred in the licensing industry over the past three decades, and of the future path the association will forge on behalf of its members. The exceptional power of social media  combined with a revolutionized retail experience have greatly impacted the marketing industry over the last decade, and as a result, the profile of brand licensing has been elevated for its ability to deliver significant engagement and profit in a highly competitive environment. This rebrand reflects the importance of brand licensing in the ever-evolving marketing mix.
The name Licensing International is also indicative of the broader scope that modern brand licensing now encompasses, reaching well beyond the realm of merchandising to touch new and growing categories – from media companies launching into experiential services, to concept shops within large retail chains, to the revival of iconic brands in new formats. All of this change has led the industry to surpass the $270B mark in 2017, and to become a truly global enterprise with almost half of its revenue generated outside of North America. The "International" aspect of Licensing International acknowledges and celebrates that expansion, and looks forward to its continuation.
Through the years, our organization has been at the center of the licensing business, promoting best-in-class successes, supporting the professional development of our members and inspiring commercial and creative excellence in licensing. Those priorities remain as we enter this new chapter. We will also place renewed importance on our key goals, including fostering the growth and expansion of licensing globally; raising the level of professionalism of licensing practitioners; and generating greater awareness of the benefits of licensing in the business community at large.
A major element of our transition to Licensing International is our newly launched website and member portal – LicensingInternational.org – which you hopefully have had a chance to explore, given you're reading this on our new site! It was designed to provide a more sophisticated user experience, improve communication and increase engagement with the current and next generation of licensing professionals  – we hope you find it's a valuable upgrade. We can also be found on all major social platforms under our new name. We look forward to continuing this journey and hope you'll come along with us as the industry continues to evolve and flourish.
-From the desk of Maura Regan, Licensing International President